We love links and think they're especially helpful when planning and preparing for summer dance intensives. If you find the following helpful, please share, or leave us a comment telling us about your own summer dance program experiences.
Auditioning
16 Auditioning Tips – best practices, plus staying positive to battle nerves
Choosing The Right Audition (Dance Advantage)
Choosing A Dance Audition Piece (Dance Advantage)
Ace Your Video Audition (Dance Advantage)
Before, After, and During The Audition (Dance Advantage)
What Do Audition Judges Look For? (BalletScoop)
Ballet Intensive Audition Tips – (Ballet Shoes & Pointe Shoes)
Audition Survival Tips for Teachers – helping students through the process (Ballet Pages)
Enhancing the Body/Brain Connection – This ebook will teach you the steps to create the life you desire by changing your mindset — which directly influences your emotions and actions. There is science behind optimizing the body/brain connection. You will learn how to focus your thoughts and the power of mental rehearsals.
Train Your Brain – This book is designed for teens and pre-teens as a way to begin the dialogue about self-sabotaging beliefs and thoughts that so influence our student's patterns of behavior and success.
Planning
Summer Intensives For The Non-Ballerina (Dance Advantage)
Helping Fund Your Summer Intensive (Dance Advantage)
Conservatory vs. Company School (Dance Magazine)
How to Afford a Summer Intensive or Year-Round Ballet Program (My Son Can Dance)
The Summer Dance Intensive Handbook: How to Choose the Best Program for Your Child and Help Your Dancer Get the Most Out of the Experience
Preparing
10 Tips For Parents on Preparing for a Summer Intensive Program (Dance Advantage)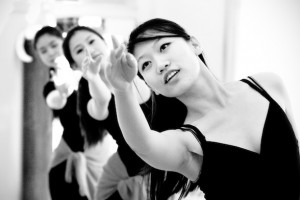 Rasta Thomas on How to Prepare for a Summer Intensive – geared to guys but good stuff for anyone (My Son Can Dance)
Tips on Ballet Intensives from Finis Jhung (My Son Can Dance)
Feet Strengthening for your Summer Intensive (My Son Can Dance)
What to Bring to a Summer Dance Intensive (My Son Can Dance)

Participating
Taking The Stress Out Of Your Summer  (Dance Advantage)
Class Placement and Coping With Problems  (Dance Advantage)
Make It Your Best Summer Ever (Dance Advantage)
Get The Most Out of A Summer Dance Intensive – part 2 of the interview with Rasta Thomas (My Son Can Dance)
Q&A with Houston Ballet Academy Summer Program Student

Dance (212) – Summer Intensives – DanceMedia's web reality series focuses on summer intensives.
Quick Tips:
Teacher/Pro
Where can teachers continue their education? – a 2009 listing, most should still be good but feel free to correct in the comments

Insight into ABT's National Training Curriculum
Teacher Summer Intensives & Workshops (BalletScoop)



Kindly follow, like or share:
Nichelle Suzanne is a writer specializing in dance and online content. She is also a dance instructor with over 20 years experience teaching in dance studios, community programs, and colleges. She began Dance Advantage in 2008, equipped with a passion for movement education and an intuitive sense that a blog could bring dancers together. As a Houston-based dance writer, Nichelle covers dance performance for Dance Source Houston, Arts+Culture Texas, and other publications. She is a leader in social media within the dance community and has presented on blogging for dance organizations, including Dance/USA. Nichelle provides web consulting and writing services for dancers, dance schools and studios, and those beyond the dance world. Read Nichelle's posts.