Founded by Nichelle Suzanne in April 2008, Dance Advantage is a dance blog committed to providing solutions and educational development for everyone involved in the training of young dancers. This includes dance teachers and administrators, dance parents, and students at all stages of their journey in dance.
Nichelle's mission is to strengthen the dance community as a whole by setting a high standard for the quality of information on dance and dance training made accessible to online readers. She believes dancers benefit when teachers and studio administrators from locations large and small feel connected to resources and dialog that improves their delivery of dance classes and education, and that students are empowered when they and their parents have a broader and deeper understanding of all aspects of the dance world.
How Dance Advantage Came to Be
Nichelle Suzanne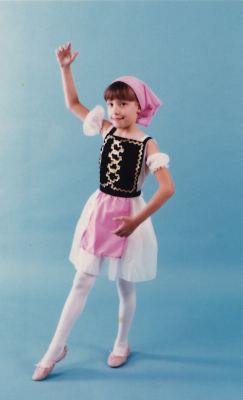 I grew up taking dance at a local studio. I fell almost instantly in love and knew my future included dance. I was mentored, starting at a relatively young age, by my teacher in assisting and later instructing classes and found I also had a passion for teaching. I have worked for several dance studios in different parts of the country, taught as adjunct faculty in  college dance programs, choreographed and acted in community theater, instructed community classes, and danced professionally in modern dance companies. I have learned much from each and every experience and I try to bring that to my teaching and writing.
In 2003, after about 10 years of teaching in dance studios, I was feeling discouraged that my time was always limited in class to pass on all I wanted to with my students. I wanted to go beyond just technique and training and share what I had learned about dance history, choreography, dance artists, kinesiology/anatomy, even life lessons that I had learned through dance. I tried to infuse my teaching with these things but to supplement their training, I began looking online for resources for dance students. I figured if I couldn't fit it all in, perhaps I could at least find some places online to which I could send students and feel confident that they were getting quality information. Unfortunately, I found very little! It was at that point that Dance Advantage became a seed in my mind.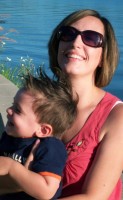 It was not until early 2008 when, as a new mom, I was not teaching for the first time in my life and I discovered blogging. I had been using a blog to keep distant family updated about the progress of my pregnancy and new baby. I never thought of a blog as anything more than an online journal. Then, I met a stay-at-home mom that, with her blog, had created a sort-of online magazine for frugal moms. I began to think and research more about what a blog could be and discovered I had found the perfect soil for that little seed to grow. So, knowing almost nothing, on April Fools Day in 2008 I set up Dance Advantage on Wordpress.com, and started writing what I knew.
Since 2009, when I switched to self-hosting the website and started measuring, Dance Advantage has experienced, on average, a 63% growth in readership every year. It has grown to be a significant online dance resource with contributors and guest writers and has a large and growing social media presence on both Facebook and Twitter. Our posts are also popular on Pinterest. As more people connect and participate, Dance Advantage continues to develop in fulfillment of its mission.
I hope you'll read, subscribe, and value our presence and place within the dance community. I have certainly enjoyed serving you.