I consider Juliette Clark a Summer Intensive specialist. She's been through it and knows her stuff, dispensing article after article on her blog, BalletScoop about the entire process. Though it may be cold and wintery where you are right now, it's a perfect time to be strategizing for your summer ballet intensives, so enjoy her valuable advice!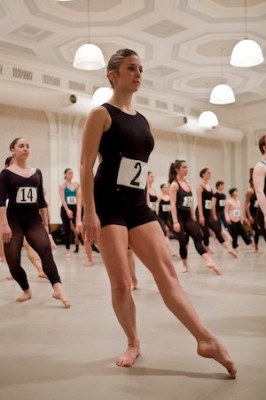 Goodbye Nutcracker… Hello, audition season!
Yes, the season of Sugar Plums and Cavaliers are over, just in time for you to start focusing on the summer intensive audition season.
And there are more programs than ever before to choose from. Whether you're just getting started in thinking about auditions or have been planning since November, I've got tips to help you make this your best audition season yet!
1. It's all for you.
Say the word "audition", and most performing artists will instantly feel a little pang of stress. And there is no question that you are going to be evaluated and judged during the audition.
Don't forget this season that the point of all this auditioning is for you to get acclimated to the audition process and, ultimately, enjoy an excellent training program that will improve you as both a technician and an artist.
Next time you find yourself with a number pinned to your leotard while you attempt to nonchalantly measure up your competition or hide behind a classmate, redirect those stressful, negative thoughts and focus on what you can glean about the program from the experience.
Does the audition run smoothly?
Is there clarity of instruction?
If the audition is also a master class, are you able to understand and apply the material?
Adjusting your perspective in this way can help relieve pressure and focus you in on the information presented at each moment, which helps you perform at your peak.
2. Your best pied forward.
With so many students to be seen in multiple cities, you may only have a brief window of the adjudicators' attention in the grand scheme of their audition schedule.
Be sure to present yourself as put-together as possible and emphasize your professional attitude by sporting a clean, well-groomed look in every audition.
Style your hair simply and smartly, wear your best-fitting and sharpest looking dancewear, and triple check for dress code requirements.
3. Luck favors the prepared.
In the weeks leading up to your auditions, get a little strict with yourself about rest, proper eating, fluid intake and good training habits if you haven't been as careful as you should be.
Nothing will kill your audition season faster than an unexpected illness or injury.
You want to be able to give it all you got when the moment comes and that means training hard every day that you're in the studio and making sure your body is recovering properly from each workout.
Treat your body well and it will return the favor.
4. Did I mention luck favors the prepared?
Torn tights, popped ribbons and empty cans of hairspray all love to turn up at the most inopportune moments.
Prevent unnecessary stress and hassle by preparing yourself similarly to how you would for a performance.
Throw an extra pair of tights and a spare audition-worthy leo in your bag.
Include an emergency kit with sewing supplies, water, tampons for the ladies, and all the hair and shoe accoutrements you could possibly need.
Make an envelope in advance with your audition fee and extra copies of your photos.
Also, with so many schools working to fill their summer ranks in just two or three short months, audition conflicts are going to happen.
Be sure that you've checked, checked and rechecked your audition season itinerary to avoid last minute panic about which audition to attend.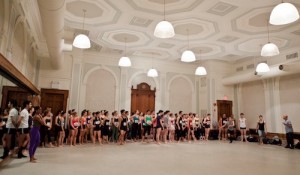 5. Audition early and often!
While DVDs are accepted late into the spring by many schools, schools with placement limits frequently fill up before DVD auditions are in.
If you have the option of attending a live audition, take it! You will have the opportunity to get a taste of what the instructors are like and show exactly how you perform alongside other talent.
In that same vein, dancers can benefit from auditioning for as many schools as they can schedule, within reason.
Every audition is a chance to get more comfortable with the process and be seen by important dance decision-makers, so show 'em what you got, in living color.
6. DVDs are doable.
If you are auditioning by video, abide by the dress code of the live audition and follow the DVD guidelines carefully.
Check out DVD Auditions for the Distance Dancer (Part I) and Part II for help creating an awesome DVD that you can be excited to send out.
If it's an option, submit your video by YouTube for a super-fast application delivery. Many schools prefer this because, well, clicking a link is just so easy!
7. Use the buddy system.
Sometimes there's no better stress relief than to have a friend auditioning alongside you.
Having someone in the room to root for and that you know is rooting for you can utterly change the dynamic of the day.
Not to mention that you can be a big help to each other by sharing rides, helping each other with hair and makeup and having someone to chat with while waiting in the lobby for your group to be called.
8. Embrace the non-comfort zone.
Chances are you'll have very few auditions take place at your home studio. When they do, you may feel still like a fish out of water when someone you've never met asks you to perform foreign combinations.
Instead of locking up mentally, embrace that non-comfort zone!
Take a deep breath, focus on what's being shown and enjoy the opportunity to experience styles of training you may have never been exposed to before. You might just find ways of combining steps and movement that provide renewed inspiration for your dancing.
9. It's a two-way street.
I already mentioned that it's good to take note of your audition experience to determine if the school is a good fit for you.
Once you have received your acceptances and rejections it will be time to make those final decisions.
(As you sift through your options, remember to always be courteous and inform each school the moment you decide not to attend – another dancer's summer could be dependent on that info if they are waitlisted.)
Make easy decisions first.
For example, if summer partnering classes are must-haves, you know you can rule out Kaatsbaan or Kirov. From there, consider other factors including alumni employment, class sizes and any scholarships made available to you.
Dancers hoping to find employment through a summer program at a professional company should pay close attention to the requirement details for hiring consideration, like length of stay and age.
Check out choosing your summer intensive for a detailed plan of attack.
10. Have fun!
Ok, don't laugh. I mean it – auditions should be exciting for young dancers.
Don't take it all too seriously.
Above all, you're dancing because you love it – auditions are just a chance to do more of what you love!
Merde and a happy summer audition season to all!
Where are you auditioning this summer?
Share additional tips in our comments!
Kindly follow, like or share: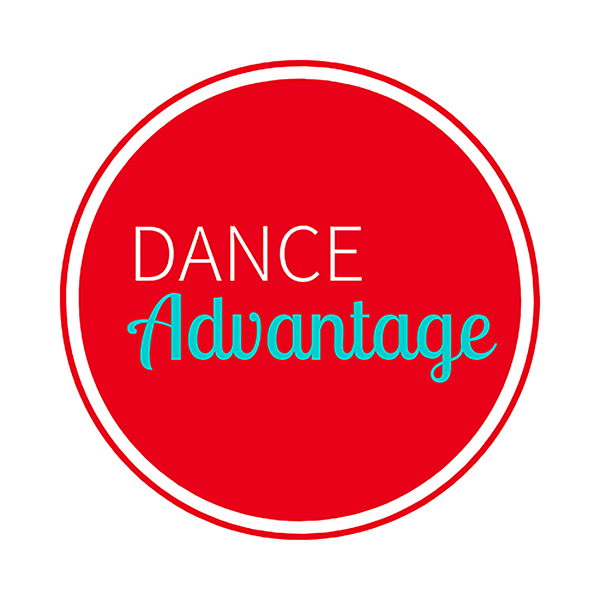 Dance Advantage welcomes guest posts from other dance teachers, students, parents, professionals, or those knowledgeable in related fields. If you are interested in having your article published at Dance Advantage, please see the following info on submitting a guest post. Read posts from guest contributors.