Asking the Right Questions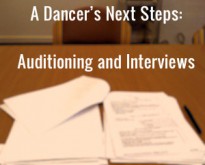 The search for the right opportunities to interview or audition for a college dance program or dance company must relate to your personal career aspirations. The clearer you are with yourself, the better able you will be to research and make choices about where you may want to work or study.
It is important to always know why you are at a particular dance audition even if it is just for the experience, because that will keep you focused and less anxious.
Here are some questions to help you decide which auditions are right for you:
What is the mission of the company, school or organization?
What is the size and structure of classes and/or rehearsals?
What is the performance repertoire?
Who is their audience?
What do others have to say about their educational/professional experiences there?
Will I get the training I need?
What is the pay and regularity of work?
Are there other benefits (e.g. compositional opportunities, touring, work with respected and established artists)?
Is any travel involved?
Does it matter to me if it is a stage or film/video job?
Am I being realistic about my technical level, my time and my financial needs?
Expectations of Auditioning Dancers
Different opportunities come with different criteria and expectations.
In a professional situation, people are expecting a level of preparedness and will assess whether you can step right in and handle the work.
In a college or pre-professional position, they are evaluating your potential and are looking to see if you can adapt to their particular approach for further training and development in particular style or repertoire.
Don't forget that those interviewing you are looking for a whole person and are not just selecting/hiring your abilities. If you are inviting and approachable people will to want to talk to you learn more about your experience and what you have to offer.
If you approach every interview as a conversation, it becomes an opportunity to introduce yourself and to learn about someone or something else which goes a long way to lessening the stress of feeling judged and vulnerable.
"We're Not Hiring." What Now?
If you are technically strong enough and decide to try out for a professional company right out of high school there are many ways to become involved even if there are no actual job openings at the time.
Becoming an apprentice is an invaluable way to continue training and get a deeper understanding of the workings of a professional company. Your presence also allows directors to see how you handle their material and observe your demeanor as a professional.
Many companies do not hold auditions but select their apprentices or new members by word of mouth from colleagues.
Remember that you are auditioning all the time, often observed and considered for a role or opportunity without your knowledge.
Interning in the office or backstage is another way to also get valuable experience that can lead to ways of making a living in the arts as well as to help you understand how organizations function while allowing you to become a part of a team.
After selecting the right auditions or opportunities, dancers have a few more decisions to make, including what to perform for an audition.
Janaea Rose Lyn (McAlee) is the currently full-time faculty and Dance Coordinator at Estrella Mountain Community College in Arizona. Previously she was Assistant Professor of Dance and Performing Arts Program Coordinator at Cecil College in Maryland. She is the author of Dance This Notebook with Artist Laura Higgins Palmer and is a contributing writer for Choreoclinic. Janaea was Founding Artistic Director of  both Convergence Dancers & Musicians and Dance Matrix, and she remains active as a Third Generation Isadora Duncan Dancer. Information at www.janaearoselyn.com.
(
Interview photo by David Davies
)
Kindly follow, like or share: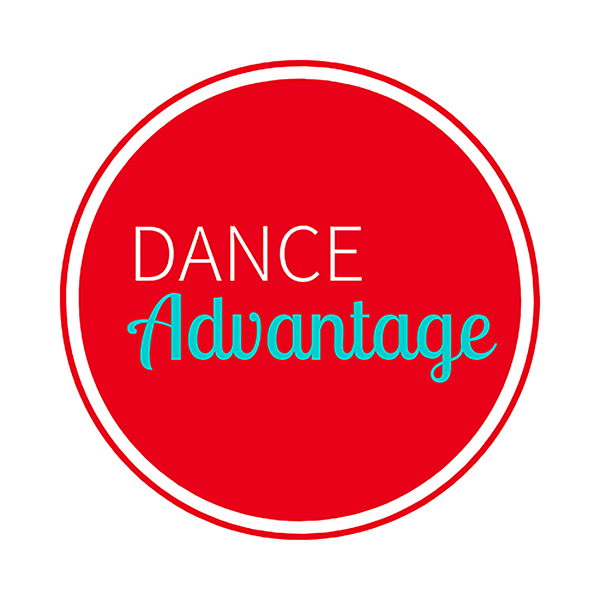 Dance Advantage welcomes guest posts from other dance teachers, students, parents, professionals, or those knowledgeable in related fields. If you are interested in having your article published at Dance Advantage, please see the following info on submitting a guest post. Read posts from guest contributors.