If it's your dancer's first competition and you find yourself feeling nervous, you're in good company.
You may not know what to expect at these events so going in prepared can be difficult. We have some tips and tricks that should help assist you with your exciting, upcoming weekend.
Dance Competition Prep
Packing
Talk to your dancer about packing and organizing his/her things. If she is older or independent, she may not ask for your help. The best way to make sure she isn't forgetting something (while giving her space) is to have a physical dancer's checklist. Ask your studio to provide you with one and check it off at dinner the evening before.
Make sure you have a spare pair of tights and a comfy outfit for awards.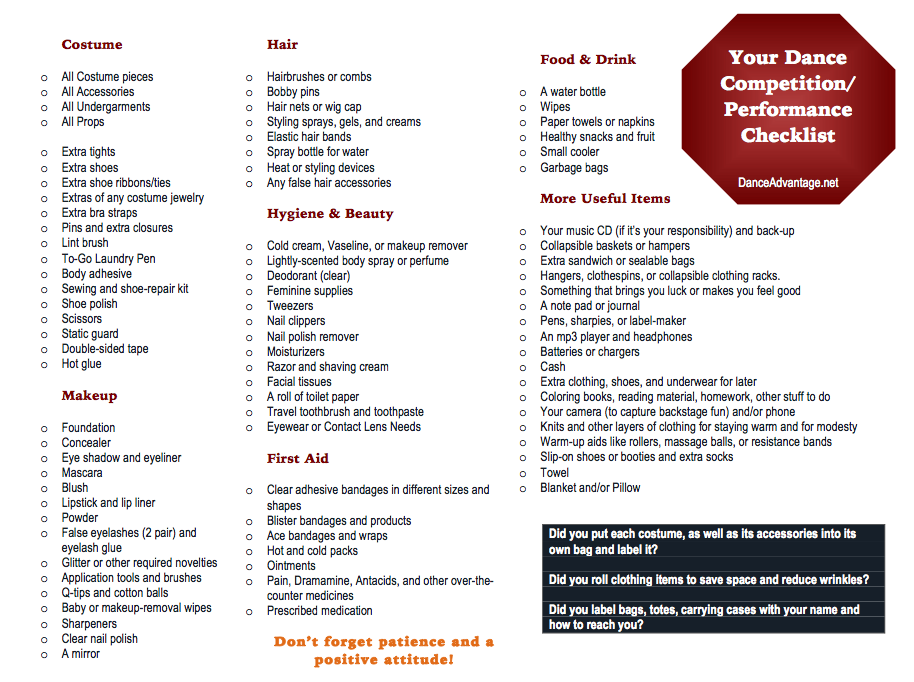 Parking
Look up parking beforehand. While many venues will have dedicated parking lots, sometimes you'll have to pay or resort to street parking. Bring a few extra dollars for meters on weeknights.
Eating at the Competition:
Many dance competition venues don't allow outside food, which can be a pain if their only options are nachos and pizza. Luckily, there are things you can do:
Check the Schedule
If there is a long break between your dancer's performance times, you may have time to run out and grab a healthy option. If not, try to coordinate with other moms or dads beforehand.
Pack Healthy Snacks in Your Dancer's Bag
Eating a huge meal between dances might not be a good idea anyway as it can make your dancer sleepy. Instead, snack on fruit, veggies and bits of protein throughout the day.
Some Snack Ideas:
Sliced Apples + Peanut Butter
String Cheese or Yogurt
Nuts
Cut Fruit
Granola Bars
Pretzels, GoldFish, Crackers
Here are some more healthy snack ideas.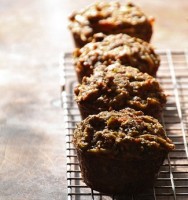 At the Competition Venue:
Seating
Find a good seat and camp out. Bring books, tablets or work to occupy yourself while your dancer warms up or relaxes with her team.
Support
Get together with other parents and coordinate T-shirts or signs. This will encourage camaraderie between parents and show your dancers that you care.
Lastly, be proud of your dancer. While she might not say it, pressure to do well can be extreme.
No matter what place your dancer gets, tell them that you are proud and to keep working hard in class – the next competition will be easier.
Kelsey Anderson currently teaches, choreographs and runs Dance Teacher Connect: a publication dedicated to helping dance teachers share ideas.
More Just for You, Parents
Kindly follow, like or share: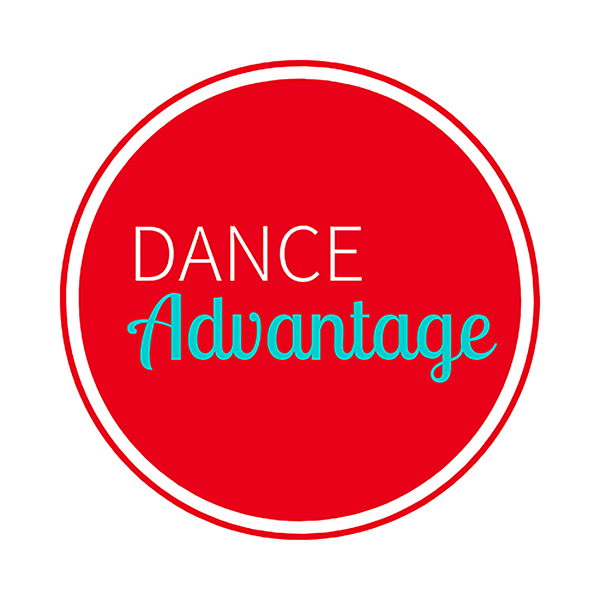 Dance Advantage welcomes guest posts from other dance teachers, students, parents, professionals, or those knowledgeable in related fields. If you are interested in having your article published at Dance Advantage, please see the following info on submitting a guest post. Read posts from guest contributors.