Today's guest post is by Chantale Lussier, a mental performance consultant who has worked extensively with dancers.
Competition as a value.
"It's a dog eat dog world.
Nice guys finish last."

We all want what is best for our children and students, including how they experience competition in dance, and in life. The performance context of dance and competition becomes the stage for many great life lessons. I can only imagine how many of them occur in the car, on the way to and from dance classes.
But in our western culture, there is controversy when it comes to competition in sport, the performing arts, and business. We perceive competition based on a set of values that are often at odds and  suggest "black & white" thinking. Look at our competitive language: winner-loser, success-defeat, teammates-archrivals, friends-foe.
Amid such powerful words, even well-meaning parents forget the real purpose and value of competition.
So how can we nurture a healthy psychological perspective on competition in dance? Where does it start?
At home
How dance students feel, interpret, and react to competition, is often a reflection of how competition is perceived and valued at home.
Think about the role of competition in your own life.
Did you have negative or positive competitive experiences while growing up?
What lessons did you inherently learn through them?
How do you experience competition today?
When you succeed, what do you say to yourself, and to your family about it?
How does the language around the competitive event change when you experience loss or disappointment?
How you have been communicating your competitive values to your children? Reflecting on these experiences can remind you how challenging it can be to experience competition and what underlying beliefs have informed your family conversations around competition in dance.
Have a family chat about the role & experience of competition in dance.
Dance students at a young age are exposed to various degrees of evaluation and competition: open-house/parents' day, recitals, dance exams, dance conventions, competitions, auditions, team try-outs, and even in-class experiences.
Discuss these with your child and get his/her current perspective:
What's the purpose of competition in dance?
What are the benefits or highlights?
Are there any challenges or drawbacks?
Your children's answers to these questions will guide your next steps as parents, and serve as a powerful foundation for future conversations pre- and post- dance performance or competition.
From there, you can encourage new, more positive, ways of thinking about competition.
Competing with the Self
"I'm not in competition with anybody but myself. My goal is to beat my last performance"   ~  Celine Dion
As a parent, it is important that you express interest for your child's effort and their process of excellence in dance rather than any outcomes of performance. This shift makes a great difference.
One way to focus on process is by facilitating a debrief of the experience of dance.
Play a game in the car on the way home of trying to find as many highlights as possible, even in a challenging dance competition experience.
Other potential conversation starters:
I really enjoyed your performance, thank you for that! I know it's not easy to get up on stage and do what you do. I really admire your courage.  
How did it feel for you out there?
Do you feel you did the best you could today?
What was your favorite part of this experience?
What did you learn about yourself, about dance, today?
I'm really proud of you. To show grace and gratitude when winning/loosing is to be a wonderful competitor and team player.
Key points to remember:

Emphasize the process more than the outcome
Debrief the experience
ocus on listening, rather than telling
Remember/remind child is in competition with themselves
Find the Highlights, Learning, that's the Process of Excellence
Embracing Positive Rivalry
"Competition is easier to accept if you realize it is not an act of oppression or abrasion – I've worked with my best friends in direct competition."  ~  Diane Sawyer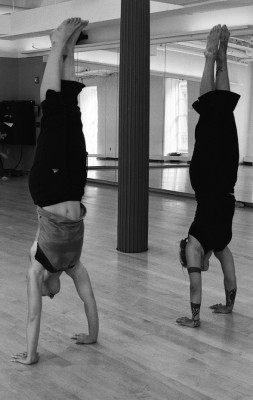 When training with others, we inevitably are competing with them. It is helpful to embrace the idea of positive rivalries. From this view, competition reflects a value system that believes in others being at their best, since it brings out our best as well. Positive rivalry is a win-win approach, where excellence is nurtured.
Oftentimes, excellence thrives in groups that embrace this perspective; the group values, learns, and appreciates one another's performance level. When one person excels, it can inspire, challenge, and promote excellence in others. Welcoming competition with our peers is one way to welcome excellence in our own lives as well
Together, we inspire excellence.
As a parent, how can you nurture this type of perspective? For one thing, how you speak of other dancers to your child is critical. Appreciate the efforts, and performances, of other children. Verbalizing positively about other people's performances, will demonstrate to your child how to positively navigate the world of competition in dance.
After a dance competition or audition, encourage your child to congratulate and/or thank others:
Thank you for being so dedicated to our dance, I really appreciated your effort and energy
Congratulation on your (audition, solo, exercise) today. It really inspired me to keep working hard!
Way to go (name)! Just like me, I know you've worked really hard for this. Enjoy this wonderful moment, well deserved.
Bravo. Your strong performance was truly an inspiration.
Key points to remember:

Remember/remind child of what is within their control (ex: effort), what is beyond (ex: adjudicating)
Appreciate the performance of others
Remind yourself and your child that a strong competitive field is good for everyone
Thank and Congratulate other children, teachers, and parents on dance performances
Lead by positive example
Unconditional Positive Support
"The most important thing a parent can give a child is a positive self-image"  ~  Mack & Casstevens

Young dancers are often measuring their self-worth based on their performance outcomes, especially in competitive environments. Many parents consciously or not foster this belief in their children. Communicating unconditional positive support toward your child, especially following a dance event, will help buffer against the challenging emotions that may come with competition in dance.
With thorough post-competition debriefings, parents can support their child's experiences by encouraging an honest acceptance, sharing, and processing of the underlying emotions. This will lead to a healthy way to grow through the competitive experience. Unconditional positive support creates a safe emotional space for children to express themselves and learn how to move forward from their competitive experiences.
References
Botterill, C. (2005). Competitive Drive: Embracing Positive Rivalries. In The Sport Psych Handbook
. Shane Murphy (ed.), Human Kinetics. Champaign, Ill. USA
Botterill, C. & Patrick, P. (2003). Perspective: The Key To Life
. Lifeskills Inc. Winnipeg, MB. Canada
Gallwey, W. T. (1974). The Inner Game of Tennis: The Classic Guide to the Mental Side of Peak Performance
. The Random House Publishing Group. New York, USA.
Mack, G. & Casstevens, D. (2001). Mind Gym : An Athlete's Guide to Inner Excellence
. McGraw-Hill. New York, NY. USA.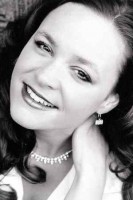 Chantale Lussier-Ley, PhD (c) is a registered member of the CSPA. She has nearly ten years experience as a Mental Performance Consultant with athletes and artists. Notably, she has recently worked with the 2012 gold winning IIHF world champion U18 Canadian Women's National Hockey Team and the highly competitive Ottawa Senators' Women's Hockey Junior (InterAA) team. She has also worked extensively with dancers, consulting for the Royal Winnipeg Ballet School's Professional Division (2002-2004) and the Professional Contemporary Dance program at The School of Dance (2005-present). Herself a graduate of the Royal Winnipeg Ballet's Professional Division Teachers' Training Program, Chantale is a professional member of the Cecchetti Society of Canada with Associate Diploma teaching certification and Advance Cecchetti (ballet) with over 20 years of dance, teaching, and performing experience. Since 2009, Chantale has taken a seat on the National Committee of Physical and Health Education Canada's Dance Professional Advisory Committee. Currently in her final year in the Faculty of Education at the University of Ottawa, her doctoral research was conducted at the 2008 Canada Dance Festival and was funded by the Social Sciences and Humanities Research Council. A part-time professor at the University of Ottawa's Faculty of Arts, Chantale teaches a course on mental performance for the Arts to musicians and actors. Equally at ease working with grassroots, developmental, elite or professional contexts, Chantale enjoys bringing her own creativity to her work on the mental elements of Excellence in sport and the performing arts.
For more information, please visit www.elysianinsight.ca or e-mail Chantale:

Kindly follow, like or share: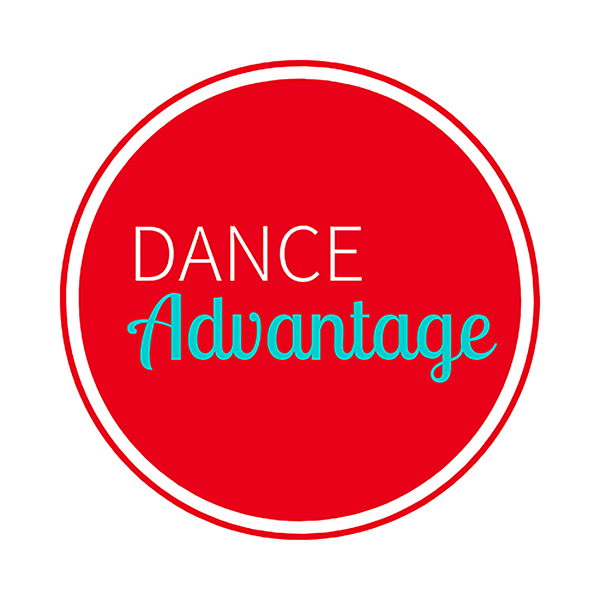 Dance Advantage welcomes guest posts from other dance teachers, students, parents, professionals, or those knowledgeable in related fields. If you are interested in having your article published at Dance Advantage, please see the following info on submitting a guest post. Read posts from guest contributors.