In her book "The Cranes Dance," Meg Howrey writes, "When you step from the wings onto the the stage you go from total blackness to a blinding hot glare. After a moment you adjust, but there is that moment. Like being inside lightning."
I spent my touring days reveling in that electric moment and chasing the excitement. I thrive on (a little bit of) chaos. I love the energy it lends.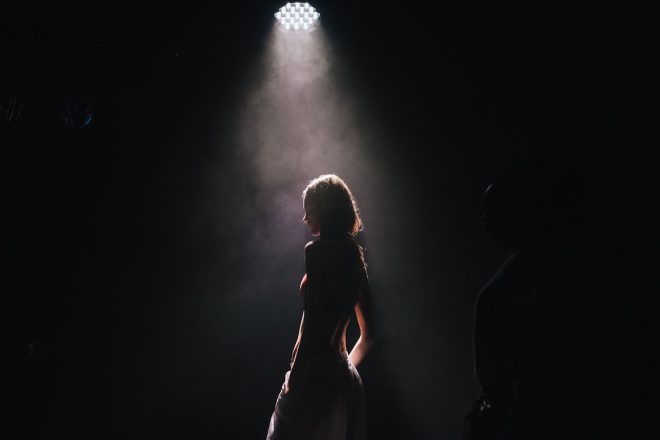 But that feeling isn't for everyone. To be a successful performer, it's the moments before and after standing inside the lightning that matter. It's the day in and day out that fuel your performances.
Traveling to perform as a dancer means that few of your days are ever the same, including what you're eating, where you're staying and what the stage feels like. It takes a special level of effort to work the unpredictability of tour-life into a functional schedule.
Develop Routines and Rituals

When your days get wonky, routines are absolutely your best friend.
On tour, I have little routines for a lot of things — my hair and makeup playlist are set in stone, I always do the same thing before bed and I have little rituals with some of my castmates before every show. This makes transitions easier, no matter how hectic the day has been.
Bedtime and morning routines are especially important to your well-being on the road and can help combat jet lag from time zone changes. If you're not getting a full night's rest, especially in a physically taxing environment, your mental and physical health may suffer.
Manage Your Free Time
Along with a flexible routine comes free time; figure out how to use your time wisely to get the most out of it.
Remember that on tour you likely won't have the discipline of daily workouts or technique classes to keep you in line. Your workout routine and technique practice are all up to you.
Do a barre every morning.
If you get studio time, take it.
Find and save some easy, hotel-friendly workouts.
Check to see if your gym offers its members location-wide access.
Toss on running shoes and explore your new locale while getting your cardio on.
Just make sure you're moving and practicing. Dancing every night might be a workout, but doing the same show ad nauseam can create a sense of security and complacency in your movements, not to mention, create muscular imbalances that can be improved with a bit of cross-training.
Take Care of Your Body
Caring for your body means more than hitting the gym. You need to make sure you eat well and stay hydrated. This seems obvious but it is easy to over- or under-eat while traveling.
I always keep a squirrel stash of power bars in my dance bag for emergency situations when I'm traveling. Figure out which snacks work for you and stock up. The healthier your approach and the more regular your eating routine, the better you'll adapt to new environments and schedule disruptions.
Take Care of Your Mental Health
Caring for your spirit is equally important while on the road. You cannot be a successful performer and give energy to your audience and your fellow dancers if you do not give energy to yourself.
It can be impossible to find a quiet moment on tour. You're constantly coexisting with the other members of your company. Take it from me: headphones are a godsend. Blocking out the world without actually having to disappear makes putting on your makeup a private ritual and sitting in the company van, a little retreat.
Add moments into your routine where you take stock of yourself and what you need and then prioritize making time to fulfill that need. My favorite opportunity for introspection while on tour is hot showers — no one bothers you when you're showering post-show. I have also used apps to track my mood and to remind me to be grateful. Remembering to smile can help in all the chaos.
Center yourself by keeping in contact with friends and family back home. The world of tour can become all-consuming, and sometimes you may forget there's life outside the stage. Call home to get an emotional reset and an outside perspective.
Make the Most of Life on the Road
Take whatever free time you have while on tour to get out and explore. You may feel like you're in the middle of nowhere but that tiny rural community might be hiding your favorite boutique of all time. The best tactic I've found for exploring a new location is to find a local coffee shop (i.e. not Starbucks) and ask the baristas what to see, taste and experience to best get to know their town in 12 hours. Regardless of how long you're in town, asking what to cover in that 12-hour time range elicits the truest responses.
Of course, after going to the trouble to ask, go do it! Eat, walk, see, smell and experience where you are. Make some memories and take SO MANY PICTURES. Live it up. You can always nap on the plane.
Newsflash: You won't be successful with all of the above advice all of the time. Take each day as it comes and don't expect perfection. Enjoy where you are, listen to your body and strive to be the best you can be, both on and off the stage. Shape the chaos of touring in a way that works for you and, while they last, chase those moments that make you feel like you're inside lightning.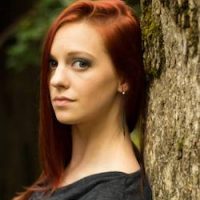 Alyssa Robinson is a lover of words and movement who happily resides in the Pacific Northwest. She started dancing at 19 when the ballroom (and latin) bug bit her, and she hasn't stopped since. If she's not writing about food, fitness, and dance, she's in the studio training for her next ballroom competition.
Kindly follow, like or share: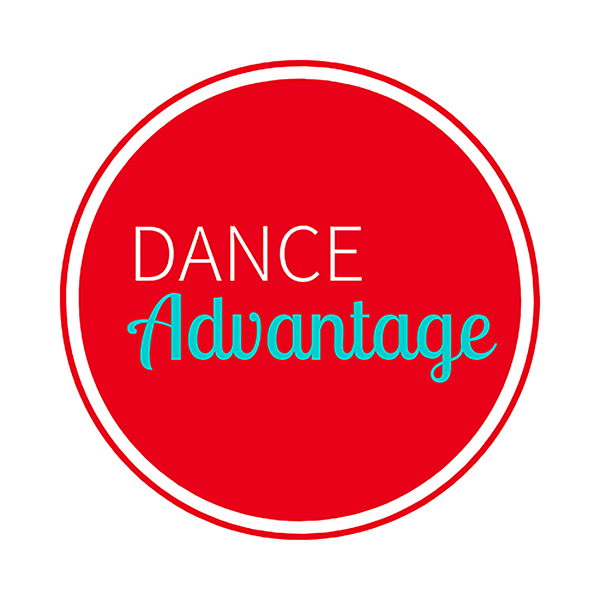 Dance Advantage welcomes guest posts from other dance teachers, students, parents, professionals, or those knowledgeable in related fields. If you are interested in having your article published at Dance Advantage, please see the following info on submitting a guest post. Read posts from guest contributors.