It's that time of year again! A magical time of twinkling snow covered trees and sugar plum fairies. It's time to reconnect with friends and loved ones, and cuddle up by a cozy fire. And it's time for the most beloved holiday ballet – the Nutcracker!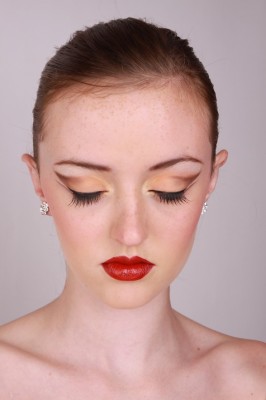 This is a perfect time for me to share with you my best tips on creating beautiful ballet eyes. Ballerinas are known for their beauty, and there is something especially stunning about how makeup can be used to intensify the ballet dancer's eyes. Eye makeup for ballet dancers looks incredibly complicated, but by following these few easy steps you too can apply ballet eye makeup like a professional in no time!
Ballets typically tell a story, and the ballerina is playing a character. The audience needs to see the natural dimension of the dancer's eyes in order to follow the story and stay connected to the character. A ballet dancer's makeup should accentuate and enhance the NATURAL three dimensional shape of the eye. This allows the audience to follow the ballerina's gaze. As her eyes and head follow through each position of her dance the audience needs to know if her eyes are open, closed, looking in a certain direction or at a specific character.
Yes, this classical ballet makeup look can be difficult to achieve, especially if you have a small lid space, but it can be done well with practice… just like your dancing!
The first step to creating expressive ballet eyes is to understand the basics of contouring.
Contouring the eye means to use a darker shadow to create dimension.  There are three main ways to contour the eyes.  Ballet dancers often contour their eyes in the "classic eye pattern", shown below.
You will need three eye shadow colors:
Highlighter color

– the light shade, matte or shimmer

Contrast color

– the medium shade, matte or shimmer

Contour color

– the dark shade, matte or shimmer
There are three basic eye shadow patterns for application:
Classic Eye Pattern

(hardest to apply) – highlighter on brow bone, contrast on lid, contour in crease

V-shape Eye Pattern

(difficult to apply) – highlighter on brow bone, contrast on lid, contour in sideways "v" shape (<  >) in crease going down to lid on outer corner of eye.

Natural Eye Pattern

(easiest to apply) – highlighter on brow bone, contrast in crease, contour on lid
Here are a few dos and don'ts to remember when creating your perfect ballet eyes:
The Dos:
1)     DO use neutral/warm earth-toned eye shadow colors for stage performances. They are perfect under all colors of stage lighting and accentuate the eyes and skin well.
2)    DO apply your makeup dark enough to be seen up to the first 8 – 12 rows (approximately).
3)    DO use false lashes – they will enhance the shape of your eyes on stage!
The Don'ts:
1)    DON'T use black liquid eyeliner under the eyes!  Instead use an eye shadow with an angled makeup brush or, if you must, use an eye pencil.
2)    DON'T forget to blend, blend, blend…you're a ballerina not a punk rocker!
3)    DON'T use black liner on the inside lower eyelid – this will make the eyes look small on stage.  Use a white highlighter pencil on the inside rim of the lower eyelid to brighten the eyes and make them look bigger.
Good luck and have fun preparing for your performance!  I hope you have your most BEAUTIFUL holiday season EVER!
Jessica Dupont is a former Professional NYC Dancer and Makeup Artist. After retiring from performing, she was co-owner and artistic director of a dance studio in Florida for 6 years. Now, she owns JAM cosmetics, which is a line of ULTIMATE performance makeup for dancers and cheerleaders.
Kindly follow, like or share: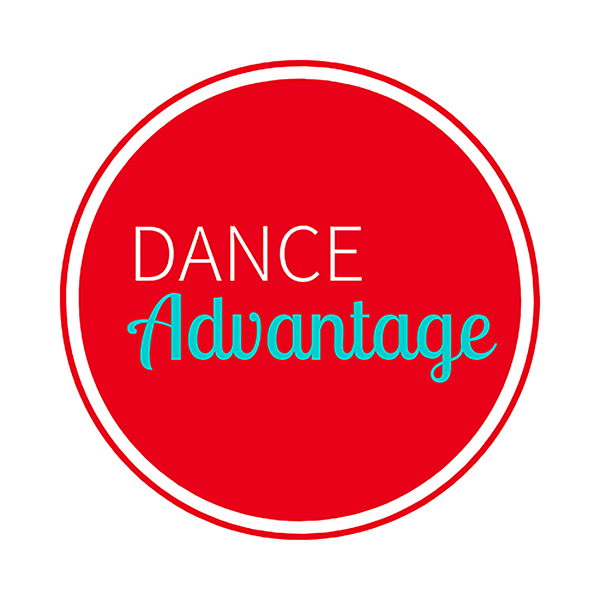 Dance Advantage welcomes guest posts from other dance teachers, students, parents, professionals, or those knowledgeable in related fields. If you are interested in having your article published at Dance Advantage, please see the following info on submitting a guest post. Read posts from guest contributors.