Dance competitions are a big deal!
If you've never competed in dance before, it helps to know what you're getting yourself into. We've had some great discussion on competitive dance on Dance Advantage, including what to expect, the drama, the costumes, the connections, and how to nurture positive rivalry.
This time, we are speaking with Drew Vamosi, Owner/Executive Director of LEAP! National Dance Competition about how (from his unique vantage point) dance teachers, parents, and students can prepare themselves for a positive experience in dance competition.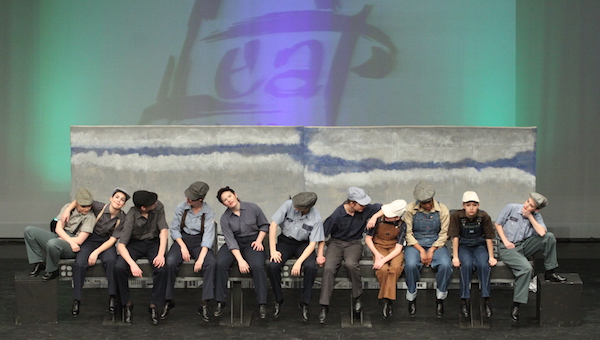 What might a dancer get from competing that they wouldn't necessarily get from regularly performing in non-competitive productions?
​Competitions help push the dancer to become better. The thrill of winning is always a motivator to better oneself. And, of course defeat teaches us much more at times.
Either way, competing gives the dancer a chance to hear what the judges think. The judges' critiques often reinforce what the teacher says in class.
How could dance teachers and parents better prepare their dancers for the emotional aspects of competing?
​I try to remind everyone at awards time that dance is an art not a sport. There is no finish line.
On a different day with a different panel of judges, the outcome could be completely different. I remind them that all dancers should enter the competition with a goal to do there personal best and to not get too wrapped up in the score. After all, most compete multiple times throughout the year and get a chance to try to up there score and level of achievement as the season progresses.​
Is it possible for studios to better prepare their dance parents for the world of competition?
​My earlier advice should be applied to the parents as well. The teacher is the authority for the studio. Parents need to put their trust in the studio owner and teachers, do their part in cheering on their son or daughter and be there in support of their performance, no matter the score.  Much like any competitive event, no individual can expect to get the score they desire every time. ​
​Dance competitions are to be used as a tool to aid the growth of their ​child's dance education.
Have you witnessed consequences of the ever-increasing technical demands of dance choreography in young competitors?
​I am always amazed by the incredible abilities of these young dancers today. We do see at times some dancers competing with questionable injuries such as bandaged knees that at times may be cause for concern.
The amount of routines for some individuals seem excessive ​​but, as with everything, each teacher needs to decide the level of difficulty and ability on a case by case basis.
What are competitive dance schools definitely doing right?
​Most studios are continuing to offer the best facilities and teaching staff to the best of their abilities. When I was young dance student my lessons were in the basement of my teacher's house. Today many studios offer ​state of the art locations with raised wood floors and Marley floors.
I like it when I hear that studios offer strength and conditioning classes for these young dancers. This helps in lowering injuries.
How much training or dance experience should a dancer have before he is ready to compete at the various levels in a Leap! competition?
​The Skip! level is for Recreational dancers with limited or no competition experience, dancing less than 5 hours per week, may enter this level.
Sometimes we have first-year dancers compete. It is really designed for anyone who wants to perform and learn from the feedback provided by our wonderful panel of Judges.
The Leap! level is for dancers who take more than 5 hours of dance per week and have a competitive background.They should be well-versed in the technique of the style that they are performing. Confidence with a high performance quality really needs to be present.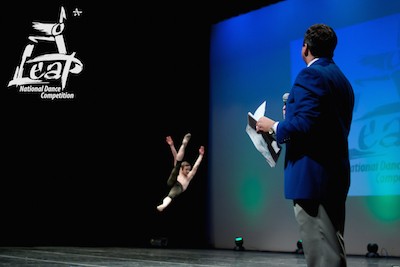 How does Leap! help to make competitive dance a positive experience?
​We strive to have a very positive environment for our competitors and teachers. We have additional awards outside of the adjudicated awards that make the dancers feel special. ​ ​Our "Leap For The Stars" leaping competition is always a big hit!
As we all know dancers love to leap and this portion of the competition weekend gets everyone excited!​
Disclosure: Dance Advantage accepts compensation to promote LEAP! dance competitions
Kindly follow, like or share:
Nichelle Suzanne is a writer specializing in dance and online content. She is also a dance instructor with over 20 years experience teaching in dance studios, community programs, and colleges. She began Dance Advantage in 2008, equipped with a passion for movement education and an intuitive sense that a blog could bring dancers together. As a Houston-based dance writer, Nichelle covers dance performance for Dance Source Houston, Arts+Culture Texas, and other publications. She is a leader in social media within the dance community and has presented on blogging for dance organizations, including Dance/USA. Nichelle provides web consulting and writing services for dancers, dance schools and studios, and those beyond the dance world. Read Nichelle's posts.