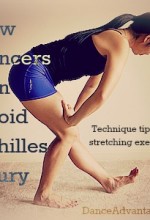 February 27, 2014 By Lauren Warnecke 1 Comment
Find out the best way to avoid lower leg and achilles tendon injury, plus learn how to properly stretch the achilles to promote tendon health.
Today's Feature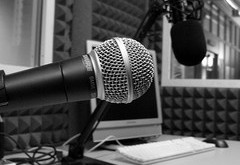 March 6, 2014 By Heather Vaughan-Southard Leave a Comment
When your opinions don't hold sway with your students, consider using Heather's approach and have your dancers listen their way in to the work of famous choreographers.
In The Wings:
For Dance Parents

The benefits of movement and dance for children may seem obvious to you and I, but science (and a little sea creature) has more to reveal about why movement is fundamentally important to humans. If you think you've considered every possible reason kids should learn to dance, think again.
For Studio Administrators

Covenant Ballet Artistic Director, Marla Hirokawa joins videographer Nel Shelby to answer a few questions about the making of their promotional video. so studio owners can see how to make this kind of video work for their business.
For Everyone

London's premiere ballet company, The Royal Ballet, appears again in select U.S. movie theaters for one-night-only events. See Swan Lake and The Sleeping Beauty in your local cinema in February and March.