Disclaimer: I have not yet watched a full episode of Dance Moms.
However, the outcry from dance teachers and studio owners cannot be avoided if you hang out with dance people on Twitter, Facebook, or LinkedIn. In fact, it's a recent LinkedIn discussion that prompted me to officially deposit my 2 cents and bring the conversation to Dance Advantage.
Here's a preview of the show, if you aren't yet familiar:
And Dance Moms is available on Hulu for those who don't have access to Lifetime and want to see what all the fuss is about.
The main discussion threads that trail from the hem of this show include:
Positive vs. negative teaching/coaching styles (and what gets results)
Reality television – what and how much it's scripted
What are parents thinking when they subject their children to such negativity?
Is it or is it not representative of the competitive dance world?
How is or will the show affect dance studio and competition businesses?
Did I miss any?
Perhaps, and perhaps more will arise as the show continues to air.
Each one could be its own post. You probably have a good idea of which I'd most like to address but I'll touch on some others too.
How real is reality?
I tend to avoid reality shows like this one because I don't like the mounting tension and stress I feel as I watch them. But that's exactly the rise producers are after. This type of reality television thrives on extremes, drawing out or even setting up dramatic and confrontational situations to bring out the worst in people (sometimes including the people who watch).
Manipulating reality. Manipulating me, the viewer. Absolutely! But manipulating a situation is different from scripting it. Yes, producers may choose to show only the bad side of a person, a situation, or a group but the people on-screen make a choice to act, react, speak, or show that bad side. And in this case, yikes! What a bad side! The grains of truth and reality in Dance Moms, even though only part of the picture, don't paint a very pretty one.
Negatively Charged
I could spend all day here but I won't. I'll just say that yes, negative reinforcement or a negative teaching/coaching style does get results (drive, dedication, awards).  I'm convinced that positive reinforcement gets longer lasting, more effective, and ultimately more powerful results without the side effects of negative reinforcement (stress, inconsistency, anxiety).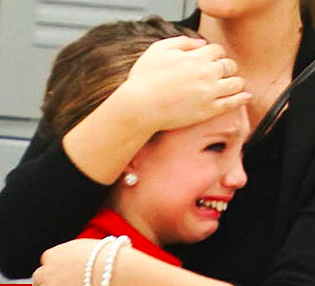 Kids don't learn as well when they feel unsafe. Teachers need to provide learning environments that are emotionally and physically safe for students. If you've been reading Dance Advantage for any length of time, you know I believe it.
Research backs up this view over and over. I recently discovered a post on Teaching Through The Arts that offers "a great piece of information to have at the ready when asked why emotional well-being in a classroom is so important".
The article adds that emotional well-being is especially important when teachers "are working in an atmosphere where the expectations are simply on cramming information into students' heads in order to pass high-stakes tests." Are competitions a lot like high-stakes tests? Are teachers sometimes cramming information into young competitor's bodies and minds to pass the test? Maybe not always but it hits close to home.
Before You Boycott
I am not a studio owner. But I know you are concerned about how this show is or may or will affect your business.
The LinkedIn discussion in particular mentioned boycott, direct outcry toward the show. But this post is an example of how well that works. Here we are talking about it… when I wasn't planning to.
More than focusing on the show, I want to voice my encouragement of you dance school owners.
I want to do so by revealing that sometimes negativity is the best kind of opportunity.
There WILL be parents who will wrongly assume all competition programs are destructive or simply like the one on this TV program. Some of you have already experienced this first-hand.
The show can sway an already skeptical mind. But one show is not enough for such opinions to form.
Let's face it, there are plenty of bad experiences, mom gossip, inappropriate choreography, unqualified teachers etc. out there to help form negative pictures in a parent's mind of the dance studio or dance competition culture.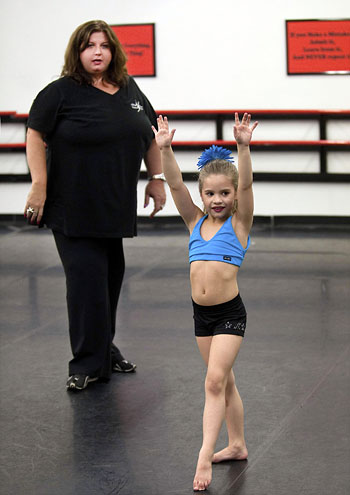 Parents who will point to Dance Moms as a reason for not enrolling their child in your program are pointing to it as evidence of what they already think they know.
The other parents? They may ask more questions. They may show more concern. And if so, so what?
I know as a studio owner you get a lot of questions already. And I know that sometimes these questions seem ridiculous, or petty, or downright weird.
But aren't the questions this show raises about your school, your teaching philosophy, mission, code of conduct the RIGHT questions?
After all, you get to tell them what makes your studio great! What makes it different and not like Miss Abby Lee (or whoever) at all! That's GOOD for your business.
If you know the answers to these kinds of questions, your only challenge is to live by them and perhaps articulate them so you'll be able to address any or all parent concerns straightforwardly.
If you live by what I'm assuming are higher standards than the studios, or programs, or stuff that "makes us look bad" your good reputation WILL precede you. It won't take much to convince or dash the doubts of potential customers because you'll have fans in your students, parents, your studio family who are walking advertisements of your greatness.
So turn this negative show into a positive!

Use it as an opportunity to really decide…

WHO you are (and aren't)

WHAT your studio is about, and

HOW you'll present this to your customers and your community.
For ideas and support in answering these questions, read Leveraging Your Identity to Grow Your Dance Business, Dance Studio Ads and Marketing Mistakes, Recalculating Problems With Parents, and more from columnist, Suzanne Gerety of DanceStudioOwner.com.
It's enrollment time. What are the parent concerns you've already fielded?
In what ways do you already present who and what you are to your customers and community?
Kindly follow, like or share:
Nichelle Suzanne is a writer specializing in dance and online content. She is also a dance instructor with over 20 years experience teaching in dance studios, community programs, and colleges. She began Dance Advantage in 2008, equipped with a passion for movement education and an intuitive sense that a blog could bring dancers together. As a Houston-based dance writer, Nichelle covers dance performance for Dance Source Houston, Arts+Culture Texas, and other publications. She is a leader in social media within the dance community and has presented on blogging for dance organizations, including Dance/USA. Nichelle provides web consulting and writing services for dancers, dance schools and studios, and those beyond the dance world. Read Nichelle's posts.