As a dancer heading off to college, are you prepared for the many ways your dance and educational experiences, and indeed your lifestyle will be different when you begin your first year as a dance major (or minor)?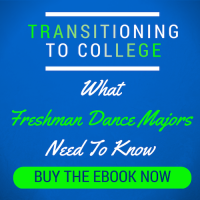 There are some pretty drastic changes ahead, especially if you're leaving home to attend school.
We want to give you an idea what to expect – both in and outside the classroom or studio, and give you the insight and tips you'll need as you become fully responsible for your own well-being for the first time.
Our e-book, Transitioning To College: What Freshman Dance Majors Need To Know is a college preparation guide for first-year students written specifically for dancers. It provides a snapshot of college life, essential information on what to expect in a dance program of study, and scores of tips and tricks for staying healthy and happy.
The E-book Helps You:

Own Your Education
What college freshman can expect to encounter freshman year in terms of dance technique and training, as well as overall scholastics.

Study Smarter, Not Harder
Specific tips for staying on top of classwork, balancing social time with school, and creating good study habits in this new environment.

Stay Healthy
Solid strategies for healthy eating and grocery shopping on a budget, getting quality sleep and watching out for injuries.

Manage Stress
Helpful information to help new students cope with roommate issues, homesickness, and other stressors.
People who may want to give this e-book as a graduation or going away gift for college students include:

Parents
Relatives
Dance Studio Owners
Dance Teachers

Older Brothers/Sisters
School Teachers
Friends
Purchasing as a gift?
We're making gift-giving just a little bit easier with a free, printable gift tag that you can include in a card or package to let your favorite freshman-to-be know that you've made a purchase on his/her behalf. Click the button above to download it instantly.
(If you would like to give the gift of this digital book to multiple students, please purchase a copy for each recipient to avoid copyright infringement.)
Don't Let Failure Be An Option
This book contains advice written and compiled by two college graduates. We've made the transition from dance studio to dance department. We've taught college students and witnessed the pitfalls of those first semesters of transition.
We want every freshman who reads this to finish the year with flying colors.

Know what it takes to write a great paper.
Both authors are also professional writers and dance critics.
You may not know it yet, but as a dancer in college you will be asked to write about or critique professional performances. This type of essay is a staple at the university level and you will be writing them over and over throughout your academic career.
As our gift to you, we're including with your e-book a thorough guide to writing a performance reaction paper or critique.
It will save the headache of figuring out this assignment all alone.
Don't Wait!
Get Transitioning to College: What Freshman Dance Majors Need To Know before the start of a new first semester.
PLUS the free guide: Write A Killer Performance Critique For Your College Dance Class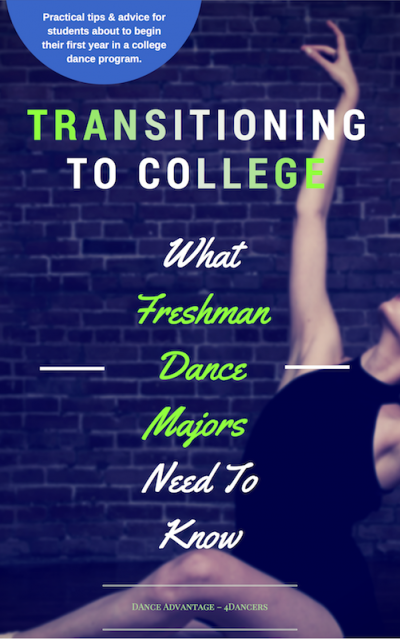 Introductory price of only $5.99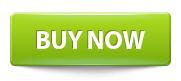 About The Authors
NICHELLE SUZANNE
Nichelle began Dance Advantage in 2008, equipped with a passion for movement education and an intuitive sense that a blog could bring dancers together.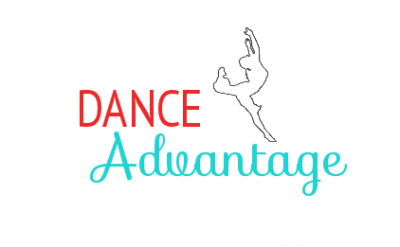 Currently adjunct faculty for Lone Star College, Nichelle holds a BA in dance from Slippery Rock University of Pennsylvania and is a dance instructor with more than 20 years experience. She has taught in dance studios, community programs, at Penn State University—Altoona and has performed with  Pennsylvania Dance Theatre, Suchu Dance, and Frame Dance Productions. She has also served as Marketing Committee Chair for the National Dance Week Foundation.
Nichelle lives in Houston, Texas where she balances daily life as a mom to two young children and is a freelance dance writer for online and print publications such as Arts+Culture Texas, Dance Source Houston, CultureMap, and Rockettes.com.
CATHERINE L. TULLY
The founder of 4dancers.org, a blog for dancers, dance teachers and others who love dance, Catherine is also a blogger for The Huffington Post.

Catherine has served as the Outside Europe Representative for the National Dance Teachers Association in the UK, and has been involved with dance for over 40 years as an educator, writer, performer, speaker, photographer, choreographer and classroom instructor. She studied with both Maria and Marjorie Tallchief, as well as Inessa Alexandrovich (Bolshoi trained) and various faculty at Lou Conte Dance Studio.
Her dance writing has appeared in magazines such as Dance Teacher and Dance Spirit as well as many other arts-related publications, and she is the owner of the LinkedIn group, Dance Writers. She has presented on both dance and writing at numerous events across the country, including the Classical Singer Convention and Dance USA.
Catherine holds a BA in Exercise Science & Fitness Management.
Kindly follow, like or share:
Nichelle Suzanne is a writer specializing in dance and online content. She is also a dance instructor with over 20 years experience teaching in dance studios, community programs, and colleges. She began Dance Advantage in 2008, equipped with a passion for movement education and an intuitive sense that a blog could bring dancers together. As a Houston-based dance writer, Nichelle covers dance performance for Dance Source Houston, Arts+Culture Texas, and other publications. She is a leader in social media within the dance community and has presented on blogging for dance organizations, including Dance/USA. Nichelle provides web consulting and writing services for dancers, dance schools and studios, and those beyond the dance world. Read Nichelle's posts.