Every year of my 37 years of life, I've been at the theater for a dance recital in June.
I grew up within the business of dance studio ownership and could describe the job in a variety of ways. But, when people ask what I do for a living, I keep it simple and say, "I run a dance studio and help others do the same."
The typical response: "Oh, that sounds fun!"
You just chuckled to yourself, didn't you? That's because you're familiar with the job of running a dance studio.
It is fun! But not always.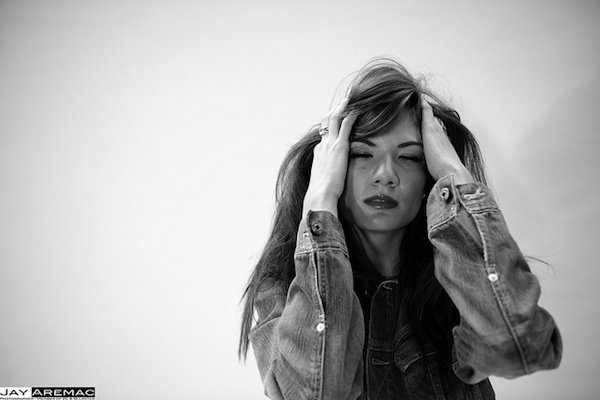 For those unfamiliar or new to running a dance studio, the job can be unexpectedly challenging, demanding, intense, emotional, and all-consuming. Dance studio veterans know, if there's anything you can expect in the dance studio business, it is the unexpected:
Surprise! Your top teacher quit, is opening a studio across town, and just took twenty of your dance team kids.  
Guess what? The rent is increasing.
Oh no! Some high-maintenance (that's putting it nicely) parents are making threats.  
Whaa?!? A competitor studio is recruiting students… in your own parking lot after class.
It happens.
All that unexpected "fun" can wear a dance studio owner down.
"The secret to success, my friends, is not to try to avoid or get rid of or shrink from your problems; the secret is to grow yourself so that you are bigger than your problems."

~ T. Harv Eker
Here are four ways to stay empowered and run a successful dance studio business:
#1. Know how and where to find great dance teachers and staff.
Always be looking for exceptional talent – even if you don't need a teacher today.
Feel like there aren't any great teachers nearby? Bring in guest artists and network with them. They know people. Who do you know that knows someone else? Reach out to your local college and university for potential instructors or substitutes. This approach will have you consistently plugged in to the network of teachers in your area. You won't spook your current teaching staff because you'll always have a group of subs and guest artists on hand.
You can also train students from within. Now is a great time to start an assistant teacher training program. Even if you don't have it all figured out today, you'll be one step closer to building a team.
The same goes for great staff. Running your dance studio takes a team. From an office manager, to the person who cleans the studio (that shouldn't be you). Know how to find, hire, and train the ideal office staff for your dance studio.
#2. Learn to identify a parent with a problem versus a problem parent.
A parent with a problem is someone who is advocating for their child. They ask for explanations or set up a meeting to discuss your policies or class placement. They bring an issue to your attention with respect and the intent to resolve it.
These parents can actually help to improve your dance studio when you take time to see the problem as an opportunity to grow.
A problem parent is someone who has unrealistic expectations and will never be satisfied with your decisions. They demand an exception to every rule and take up an unfair amount of your time and energy. They take their opinions and concerns to the waiting room or to your faculty, spreading gossip and negativity.
It can take time, and sometimes sleepless nights, as you learn the hard way to identify which parents have a problem, and which are a problem. I wish a warning light would flash as an indicator above a problem parent's head because, no matter the excellence of your dance classes or efficiency of your studio staff, you will forever and always be problem solving with parents at your studio and nearly all problems start out looking like general parent concerns.
The best advice I have is to set boundaries. If you feel you are compromising your professional standards and bending to too many complaints to keep a parent happy, you have a problem parent. You will get to a point with this parent when you decide you are not going to take any more 'tail wagging the dog'.
This scenario usually ends (not going to sugar coat it) with some sort of drama: a dancer is kicked off a team, or the parent is told they are not welcome back and rants on social media, or a balance is left unpaid, or a combination of all three.
Know the difference between a parent with a problem vs a problem parent, and swiftly take action to make sure whatever is going on doesn't crush your spirit or passion.
#3. Make time for staying current with your dance studio marketing efforts.
You will never be done marketing your dance studio. The dance studio has been our business for 40 years and the environment gets more competitive every year. This is true for all successful businesses!
Like practicing plié and tendu, the fundamentals will never stop being important.
If you are trying to do everything and spending money as a knee jerk reaction, you are not in control of your studio marketing.  As Gary Vaynerchuck says so well:
"Don't get nostalgic about your past successes."
The way people do business is constantly evolving. Keep learning and growing and discovering new ways to connect with your current and potential customers. Use technology tools like your website, online registration, auto tuition billing, and online ticket sales, that work for you while you are sleeping. Leverage the essentials and make the most out of your low cost, high impact options.
Make the time to educate yourself on how to make your dance studio the best it can be. Then, take action little by little everyday.
#4. Get comfortable with the ups and downs of studio ownership.
Your dance studio is your livelihood. I get it.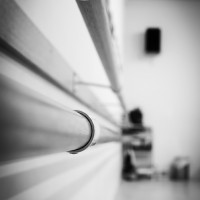 As I was growing up, new back to school clothes weren't purchased until dance students started registering at my mom's studio. I know exactly what it feels like to have a negative balance in a checking account during the depths of summer. I've been through the pleasure and pain of full-to-capacity dance classes that can only lead to the expense of studio expansion.
Success doesn't happen overnight and it often does not occur in a straight line. The situations that feel and play out like failures are often the events that propel you forward, even if it's in a new direction.
For that reason, perhaps the unexpected ups and downs and all-arounds really are what make running a dance studio, well… fun!
What are some of the headaches of running your dance studio?
Share your successes and 'learning experiences' below!
Kindly follow, like or share:
Suzanne Blake Gerety is not only the very busy mom of two young children but is the owner and co-founder of DanceStudioOwner.com, and the Vice President of Kathy Blake Dance Studios. She is a regularly featured contributor in various pieces for Dance Teacher Magazine including, "Ask the Experts", business articles, and has presented live workshops at Dance Media's Dance Teacher Summit New York City.
Suzanne experiences the ups and downs of studio ownership too, which is what inspires her to help studio owners and teachers keep their passion for dance alive as they grow their business. You can connect with Suzanne on Twitter @SuzanneGerety and at DanceStudioOwner.com.