I need more help!
This plea often comes from a studio owner when the work to be done exceeds hours in a day.
Now more than ever as the demands on your time and the cost of owning your studio increase it is key to hire staff who are effective and efficient at getting the job done. When your office runs smoothly, it gives your studio space to be successful and grow.

Here are some tips to help you find and hire the ideal office staff who to help free up your time so you can focus on what you do best. In doing so, you'll find you have the money to pay your staff to work on what they do best, too.
#1. Determine the type of office help you really need.
If your passion and talent ultimately lies in artistic direction, you may want to stay in that role and find the right office staff to help you manage the day-to-day business.
You can stay involved, informed, and be the manager without having to do each task yourself.
This important step is often overlooked or rushed when the perceived need is general office help:

Before you begin a search, take time to write down a specific list of the tasks and responsibilities for which you need the most help in managing your studio.
Do you need someone who has more of a bookkeeping and accounting focus and will post fees for tuition and costumes, register students, handle all accounts receivable and payable? Does this person need to have dance studio management software skills or experience?
Or, do you need someone who will interact with students and faculty, answer questions about class placement, coordinate meetings, and deliver all studio communications? Are you looking for someone who is more of a project manager to keep the events such as your recital, dance competitions, or performances organized and on schedule? Is it imperative that someone have an understanding of how a dance studio works and runs?
When you take time to get a clear understanding of the skills and experience needed to carry out those duties you will be more effective in searching, screening, and hiring the right office staff.
#2. Take inventory on your unique skills to determine what to automate or outsource.

Only you can be you. It is important to determine your core strengths and interests and assess where your time and talent best serve your business.
Once you are clear on the top three to five core areas in which you excel and enjoy doing you can then look for ways to automate and simplify the way you are running your office.
During this step, studio owners often discover that they don't necessarily need a person sitting at a desk for 40 hours a week, but instead must streamline office processes or leverage technology to their advantage.
Are you maximizing your registration and billing process with tools such as online registration or automated billing software? If you have been the friendly face collecting tuition, it might be time to make the transition and position it as an exciting improvement that will benefit students and parents. This allows your students to do business with you while you sleep and your commitment to providing quality dance education builds trust in your judgment.
Consider outsourcing tasks that may not be the best use of your time such as bookkeeping, graphic design, costume management, music editing, and facility management/cleaning, to name a few. These tasks can all be done at a competitive affordable rate when you take time to match your specific needs to the work at hand.
#3. Find the right person for the job
Hire slowly, fire quickly is a phrase often used in business. It is also relevant for how to approach finding the right, trustworthy, reliable person to help run your dance studio office.
In any scenario a proficiency in word processing, attention to detail, customer-service focus, and strong computer/technical skills are paramount today.
Where to find potential candidates
Ask for referrals from current parents, teachers, or alumni who may know someone who could be a good fit.
Your local chamber of commerce has a business directory of members who offer bookkeeping, accounting, and small business services.
An employment agency will pre-screen candidates for you with secretarial or office management skills. The benefit to fee-based services is the freedom of bringing someone in on a trial basis or temp to hire.
If you need bookkeeping help specifically, search for a Certified QuickBooks ProAdvisor in your area via their database.
If through referrals and networking you don't find the right person, you can also place an ad on your website, in your local paper, or for free on Craigslist.
How you write your ad can help you uncover someone with attention to detail, an important trait in an office staff person.

We've found that putting various questions in our job postings to be very helpful in our hiring process.

"Tell me why working at a dance studio is your ideal job." or "When replying with your interest tell us your favorite color."

Embed this type of question within the ad. If they fail to answer, it will help you immediately weed out the people who did not take the time to thoroughly read your post.
#4. Be prepared to train and lead your office staff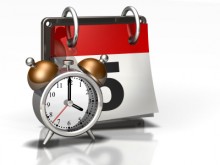 Dance studio owners often get frustrated by their staff's inability to just 'know-what-to-do'.
This is usually a result of a lack of written policies, procedures, or systems in place.
As the owner and leader of your business it is important to always be training your staff as there is no substitute for the experience of doing the job within the culture of any given studio. No two directors run a school exactly the same.
Take inventory of what tasks, roles, and responsibilities are the right match for a staff person's unique skills and talents.

Once you have that clear list you can truly maximize their time on the job.
If your personal unique talent and skill is in resolving problems that arise with students and parents then that's what you should be doing, don't delegate that to someone else.
If posting updates on Facebook, collecting overdue accounts, or organizing is your office staff person's strength that's what they should focus on.
Your office staff will shine when they are well trained and given the responsibilities they are best qualified to manage.
Leverage everyone's skill set will help your office staff put their best foot forward, meanwhile bringing your dance studio to the next level.
What are your challenges in the office staffing process?
Kindly follow, like or share:
Suzanne Blake Gerety is not only the very busy mom of two young children but is the owner and co-founder of DanceStudioOwner.com, and the Vice President of Kathy Blake Dance Studios. She is a regularly featured contributor in various pieces for Dance Teacher Magazine including, "Ask the Experts", business articles, and has presented live workshops at Dance Media's Dance Teacher Summit New York City.
Suzanne experiences the ups and downs of studio ownership too, which is what inspires her to help studio owners and teachers keep their passion for dance alive as they grow their business. You can connect with Suzanne on Twitter @SuzanneGerety and at DanceStudioOwner.com.