I'd walk into my preschool dance classes looking like a bag lady.
A few years ago, while working as a kind of freelance dance teacher at several different schools, I carried everything from floor spots and shakers to wands and fabric, (even some step stools once!) back and forth from home to the studio for my creative dance classes.
When teaching students beyond that "baby" stage I'd tend to get serious, though. We would still have fun, but these classes were working on technique in the more traditional format and I would easily find a little groove that felt comfy and familiar.
Just recently, I was reminded how effective it is to use props for shaking up those older classes.
You see, I have a low-enrollment session with only two young dancers in it. At six years old I'm teaching them in a full-length jazz class (one hour). It's a lot of time to keep two students, only just beyond their preschool years, engaged and excited. So, I dug out the old prop box.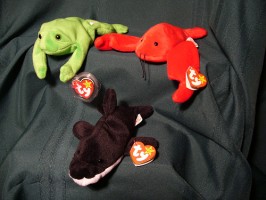 About mid-session I remembered why it had been so important that I drag those props back and forth for my creative classes and why I should be using them more often in my other classes too.
After using a beanbag toy on each dancer's head as they crossed the space with battement walks, I removed the beanie to have them come back across. One six year old looked up at me and said, "It can still feel it on my head." I smiled.
"Yes, exactly. So keep your back tall this time, just like you did before," I said. But in my mind I thought, Duh! This is why it was so worth loading up on props for your other classes. I had gotten away from using them elsewhere but, at any age or level of dance, props are a great tool for communicating concepts and enlivening your teaching.
The Prop Master's Toolbox
So what kinds of props are appropriate for older students?
Well, there's no limit but your imagination, really, but here are a few ideas that I've used along the way. I'd be happy (and I know others would be too) to see your additions in the comments below the post.
Beanie Animals – Those little critters are great for bringing awareness to parts of the body. I wowed one of my teen classes, who probably thought they were too old at first for such a silly prop, by dancing a whole phrase (turns and weight shifts) with a beanie on my head. After that they took my little lecture about length in the cervical spine more seriously.
careful, you don't want to use these all the time or they'll get stiff trying to keep the beanie on their head. Use it to bring awareness and then take it away.
Floor Spots – For preschoolers floor spots can make or break a class. It gives them a reference point for being in a large space. The purpose is not much different as classes advance. Spots or markers of any kind are great for dividing the room or providing a reference point.
For example, I use one spot in the center for exercises across the floor for kids who still have trouble locating center. We do one thing until we get to the spot and then a variation to the other side. For teens who are practicing changing direction in chaîne, you might set markers up in a zig-zag pattern. Or, use the spots to teach corners, stage directions, or encourage covering distance in leaps.
Stretchy Bands – Therapy bands are great for preventing or recovering from injury but they are also useful for teaching the concept of strong versus light energy. Suppose a contemporary adagio you've given is to look long, controlled, and powerful. Or your students aren't attacking a quick, sharp, series of movements. Choreograph or let them improvise a short stretchy band dance that matches the quality you want but uses the physical resistance of the band. Then help them relate what they did with the band to your original choreography.
Musical Instruments – I don't know about you, but I have classes of all ages that struggle with rhythm. Musical instruments are great for finding the beat, practicing play and rest patterns (which can then be transferred to move and stillness patterns), and listening and repeating rhythm.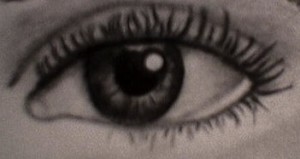 Bandanas – These are another great tool for bringing awareness to parts of the body. I used permanent marker on some strips of cloth and drew one big eye in the middle of each. I've tied and positioned these at the ankle or on the thigh to help dancers (of any age) focus on turnout of the leg. You might use them for fixing droopy elbows in port de bras, too.
Masks – Masks are actually really great for encouraging expression with the body. A blank mask can become any character you want. Perhaps a sneaky bank robber or silly clown or sultry lizard. The mask brings attention to the head and neck while offering a kind of anonymity, which can free up self-conscious dancers and mysteriously seems to enliven the whole body. You can also use masks to teach dancers to look for negative space in group or partner shaping and design. Try masks on different parts of the body, too. A mask tied around the hips might be an interesting reminder to keep the pelvis level during barre-work.
Okay, that's probably enough for now.
S & S Worldwide is a good place to find spots and markers, not to mention other props like scarves and ribbons. You can find a link in our directory. Your local dollar store is another great place to get inspired. If you have a favorite place to find or purchase props for class, put it in the comments below!
What's in your prop master toolbox?
Kindly follow, like or share:
Nichelle Suzanne is a writer specializing in dance and online content. She is also a dance instructor with over 20 years experience teaching in dance studios, community programs, and colleges. She began Dance Advantage in 2008, equipped with a passion for movement education and an intuitive sense that a blog could bring dancers together. As a Houston-based dance writer, Nichelle covers dance performance for Dance Source Houston, Arts+Culture Texas, and other publications. She is a leader in social media within the dance community and has presented on blogging for dance organizations, including Dance/USA. Nichelle provides web consulting and writing services for dancers, dance schools and studios, and those beyond the dance world. Read Nichelle's posts.