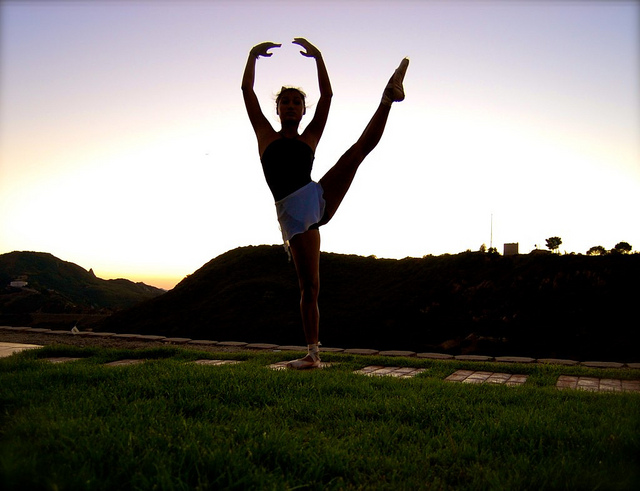 When I received Amy's question about difficulty and pain in developpé below, I took her question to someone more knowledgeable than I on the subject. Deb Vogel is a neuromuscular educator and movement analyst who has been working with dancers for years. She is an author and columnist skilled at answering questions just like Amy's. She's has been kind enough to respond to our reader below.

Amy's Question

Hello, my name is Amy. I recently stumbled upon your article regarding the psoas and it immediately sparked something inside. I am twenty years old and danced for majority of my life. I started ballet a little later than most around ten. I have been dancing with different ballet companies, but find myself still crying myself to sleep at night because I cannot get through a center exercise/adage with my terrible extension. I have had training growing up where there was no discussion or thorough understanding of HOW to lift one's leg or what those muscles really do. I have turnout and can kick quite high, but ask me to develop my leg past my knee and I cringe and tear up. (Sounds so dramatic, but hurts so badly). As I begin to lift I immediately feel the top part of my leg tense and it feels like someone is pushing down upon my leg as I go higher. I know that is not how the leg should be lifted. I cannot find any teachers to help me fix this issue, I have asked around and perhaps their discussions or explanations make no sense. I feel like no matter how much I try, I cannot fix this issue. I am desperate to at least be able to hold my leg a little above 90 degrees with ease. I figured perhaps, you might have a little insight that could point me in the right direction. Thank you so much for taking the time to read this, and I hope you can help!
Sincerely,
Amy
Here is what Deborah had to say to Amy:
Amy, you are on the right track with thinking that it might be a strength issue with the iliopsoas muscle. As Nichelle pointed out in her article on the iliopsoas – when the leg gets above 90 degrees the quadriceps lose their leverage and the iliopsoas becomes the prime mover of an extension. You would think that doing multiple grand battements and kicks in class would strengthen the iliopsoas – but they don't.
Here's a simple and easy way to start strengthening your iliopsoas. Sit on the front part of a chair with your back long and tall, both feet on the ground. You are going to monitor staying on top of your pelvis – don't let yourself roll to the back side of the pelvis during this exercise. Start by lifting one knee up towards the ceiling, and then lower it just so your toe touches, and lift it again. Can you do 20 repetitions without fatiguing? That would be your first goal, and you'll be delighted at how quickly you gain strength.
Do the same movement on the other leg. If you want to make this more challenging you can tie a Theraband around both thighs to provide resistance to the leg that's lifting.
Once that becomes easier to do you can lean back in your chair so your back is against the back of the chair (your lower back and pelvis may be slightly tucked under, that's okay for this exercise – even though it isn't for your standing alignment). Now have one knee bent with your foot on the floor and the other leg straight. Turn the straight leg out slightly before lifting it up as high as is comfortable to the front before lowering to the level of the other knee. Continue lifting and lowering the straight leg up to 20 times before doing the other leg.
Another variation is to lift the leg up as high as you can, bend it into a passé like position and then straighten it forward (parallel to the ground). Then reverse, bending the knee and lifting the thigh like a developpe to the front and then lower the leg to parallel to the floor. You can again use the Theraband wrapped around the thighs to make it more challenging.
In the beginning, your iliopsoas may tire very quickly…. but in a relatively short time you will see improvement. It goes without saying that after you have spent some time strengthening the iliopsoas you would then want to stretch it out with doing one of the many variations of lunge stretching. I've put a short video up on YouTube on iliopsoas stretching.
Hope that helps!
Deborah
Author, academic, and co-founder of The Center for Dance Medicine in NYC, Deborah Vogel has been involved in the medical field since 1978, helping hundreds of people – from dancers to athletes to office workers – get the most out of their bodies while minimizing injury risks. Her articles can frequently be found in Dance Teacher, Dance Spirit, and Pointe Magazines Deborah wrote Tune Up Your Turnout: A Dancer's Guide, and has co-authored a 3-level guide for teaching functional anatomy in bite-size pieces within a class format. She offers a free newsletter for dancers on injury prevention and technique tips as well as running The Body Series, an online source of educational products for dancers and dance teachers. Currently, she is on faculty at Oberlin College and the Oberlin Conservatory of Music.
Kindly follow, like or share: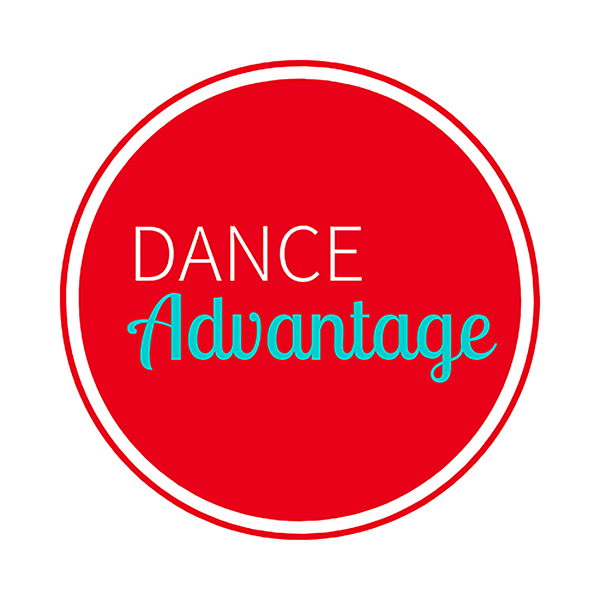 Dance Advantage welcomes guest posts from other dance teachers, students, parents, professionals, or those knowledgeable in related fields. If you are interested in having your article published at Dance Advantage, please see the following info on submitting a guest post. Read posts from guest contributors.