I have long been concerned about the state of dance history education, especially in college and university dance programs.
These days, some programs have completely eliminated any dance history requirement while others have reduced thousands of years of choreography and movement to a single thirteen-week course.  There are still a handful of schools that attempt to give dance history its necessary due, but even they seem to be getting fewer and fewer every year.
In the wake of this void, it is heartening to discover Dancetime Publications, a company that is dedicated to preserving and sharing the breadth of dance history through their vast DVD collection.  The two most recent releases – "Sensuality and Nationalism in Romantic Ballet" and "German Lineage in Modern Dance: Solos by Wigman, Hoyer, Holm, Nikolais, Louis" –  are captivating educational documentaries that combine historical data with practical examples.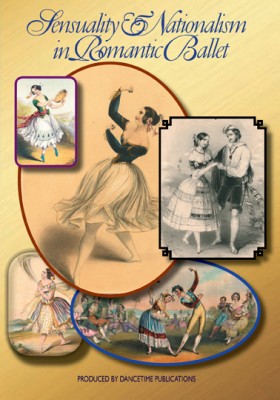 Each film features academic analysis followed by actual choreographic examples, allowing the audience to experience the detailed dance history in practice.  Both films delve into the political, gender and social issues of their chosen era and succinctly link these to the arts in general and dance in particular. And most importantly, they reveal linkages between yesterday and today, confirming that present-day ballet and modern dance continues to build on the ideas of its historic ancestry.
Sensuality and Nationalism in Romantic Ballet, created, researched and written by Professor Claudia Jeschke and Robert Atwood, seeks to illustrate how issues of popular culture, national identity, human themes, and accessibility were deeply rooted in nineteenth century ballet.
Throughout the one hour documentary, narrators Stuart Math, Michele Rafic, Carol Teten and Atwood himself share how these issues informed the narrative content in dance (depicting societal situations and character interactions of the day); the popularization of the artform (the increase of international audiences through performances at world exhibitions); and the movement vocabulary itself (the injection of ethnic dance sequences into the ballet and the transformation in costuming which facilitated new steps and higher extensions).  Jeschke and Atwood also discuss how the different styles of ballet began to merge together during this time period, as the courtly presentation of the French school met with the technical prowess of the Italian.  One can see through their well-curated examples that today's petit allegro exercises and echaînements are clearly linked to this dynamic combination of days past.
In addition, Jeschke and Atwood unpacked some fascinating facts of the history of the arabesque.  In the 19th century, they note that arabesque was all about transition – the idea of the dancer "moving in and out of balance".  Today we see that so many professional dancers miss this crucial transitory space, opting instead to emphasize the final pose. While the arabesque position of course has its merits and beauty, "Sensuality and Nationalism in Romantic Ballet" reveals that the thrill of arabesque lies in the complete journey, not solely the destination point.
When it comes to German modern dance, the late Pina Bausch is probably the first name that comes to mind for most of us.  However, the development of contemporary movement in Germany has a long and deep history far before the creation of dance theater.
Dr. Betsy Fisher's German Lineage in Modern Dance: Solos by Wigman, Hoyer, Holm, Nikolais, Louis, provides a brilliant chronology of twentieth century German modern dancers, shedding light on modern dance's story both in that country and in the United States.  Fisher follows a similar format to "Sensuality and Nationalism in Romantic Ballet" by sharing some brief biographical information on each dancer (Mary Wigman, Dore Hoyer, Hanya Holm, Alwin Nikolais and Murray Louis) and then presenting re-staged versions of their choreography.
Through both mediums, one can see the expressiveness of Wigman, the tortured emotion of Hoyer, the focused subject matter of Holm (who as Fisher notes was also "the link between German expressionism and American abstraction"), the physicality of Nikolais and the dance/music connection of Louis. In watching the Nikolais segments, I was struck that even with his penchant for theatrical tools – outrageous costumes, unusual props, concert-style lighting design – Nikolais was truly one of the influences of the 1960s Judson post-modernists. Both shared a commitment to the power and strength within movement itself.
Please visit www.dancetimepublications.com for further information and to view their entire catalog of DVDs.
Heather Desaulniers is a freelance writer, critic and dance historian based in Oakland.  She is the SF/Bay Area columnist for criticaldance.com, a contributor to In Dance, and the dance curator for sfarts.org.  Dr. Desaulniers is currently working on a book chronicling the work of American modern dance choreographer, Sophie Maslow.  Visit her blog at www.heatherdance.com.
Kindly follow, like or share: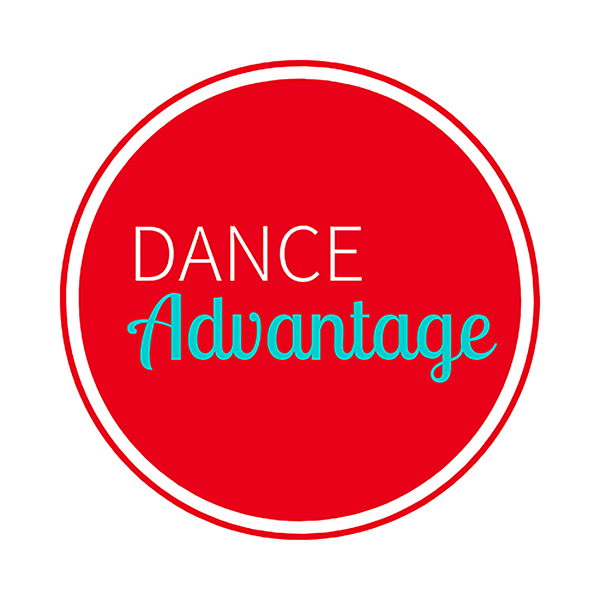 Dance Advantage welcomes guest posts from other dance teachers, students, parents, professionals, or those knowledgeable in related fields. If you are interested in having your article published at Dance Advantage, please see the following info on submitting a guest post. Read posts from guest contributors.