When you don't have much experience outside your home studio, figuring out which of many summer dance programs best suits you is difficult. As a young dancer, your worst fear may be to arrive at a dance intensive only to discover that you don't enjoy the atmosphere of the program and are going to be stuck there for several weeks of your summer.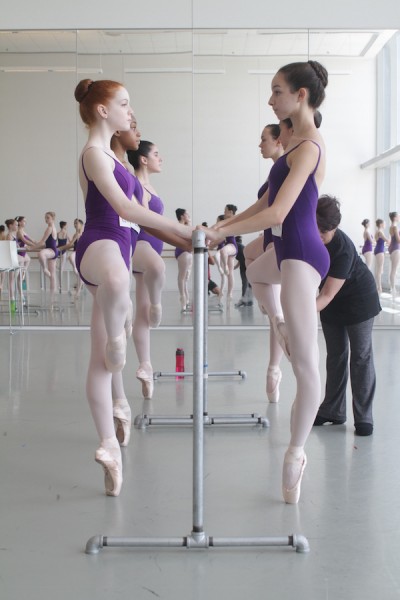 Sixteen-year-old, Divya Rea from Wheaton, Illinois and Noah Miller, 17 years old, from Lake Forest, California faced the same fears and decisions in their hunt for the right summer dance program. They found the Houston Ballet Academy summer intensive and now attend the school's year-round program in Texas's largest city.
Noah began looking out of state for a summer dance program when he was fifteen after receiving a very direct signal that it was time.
"I was approached at YAGP (Youth America Grand Prix) and given the offer and knew that people were beginning to look at me and I needed to be seen by more people," he says.
It was important to Noah that a program's teachers look at each individual student and care for them. He also took into account his future, considering the types of dancers the companies usually hired.
Noah attended two, much shorter summer intensives before eventually settling on Houston Ballet's program.
Shelly Power, Houston Ballet Academy Director (who will begin her new role as Artistic Director and CEO of Prix de Lausanne this summer), thinks students should experience a variety of summer programs.
"However," she adds, "when they are getting close to realizing where they wish to concentrate their future training or time, they should be consistent with one program. This is usually for the older student."
Divya has been auditioning for summer dance programs since she was 12 but didn't feel ready to leave home for the summer until she was 13 years old.
"Not only did I feel ready to take care of myself," she remembers, "the director of my home studio told me he thought I was ready to go."
Divya reminds younger students that it's okay to be nervous.
"Going anywhere new can be scary, especially far away from home. It is normal to worry about where you fit in and what might happen, but don't let those worries override your excitement. Going to a summer dance intensive is an unforgettable experience. You will meet so many people from different places who all have the same passion for dance that you do. I remember before my first summer program, I would stay awake at night thinking about all the uncertainty in the coming weeks. But, by the end of the six weeks I had made so many new friends and I was reluctant to leave them and go back home."
The Selection Process
Divya chose Houston Ballet's program as the right one for her from the very beginning. To make that decision she broke the search process into steps, starting with figuring out what she was really looking for in a summer program.
Defining your goals and desires is indeed the first, perhaps most difficult step of the search process and, according to Power, much depends on the level of dedication the student has, the number of years in training, prior attendance, long-term training goals, desire to perform, one's budget, and more.
As you narrow your choices, these goals must become more specific in order to find the best fit.
So what are the important questions students should ask?
How ready (physically and mentally) am I to commit to the length of the program?
"A lot of younger students have never been away from home for 5 or 6 weeks. Many students are not used to dancing 6 days a week all day long," says Power. "Coping mechanisms are important when deciding on a summer intensive. Students must be prepared to deal with competition, homesickness, time management, good healthy sleep habits, and injury prevention with maturity and an ability to communicate when one or all of these arrives."
Houston Ballet offers a three week course in the summer for level 5's to ease the adjustment for younger students. They also have several resources available to support students, including a nutritionist, athletic/artistic trainers, psychologist, and trained chaperones.
How well have I researched the school and/or company where I plan to spend my summer?
To help summer program students immediately get to know Houston Ballet, they begin with a performance from the company, followed by a performance by the second company, Houston Ballet II. But long before you arrive you should thoroughly research all of or your choices via the web and other resources.
"Students should know something about the company (if the school is attached to a company), the rep of the company, and the teachers of the school," explains Power, "and ask themselves 'why are they choosing this school?'"
What is my end goal?
This is the time to have conversations with your home school director in order to "see" yourself more clearly and more clearly define your goals.
Power says to ask yourself these key questions:
Am I interested in a year round program in the future with this school I am choosing? Is that important to me?
Am I interested in performing and does the program offer a performance opportunity?
Do I want a lengthy program where I will see the most change in my technique?
Is the training in line with what I am looking for?
Will I get a variety of training such as pas de deux, variations, pointe class, strengthening, modern, contemporary?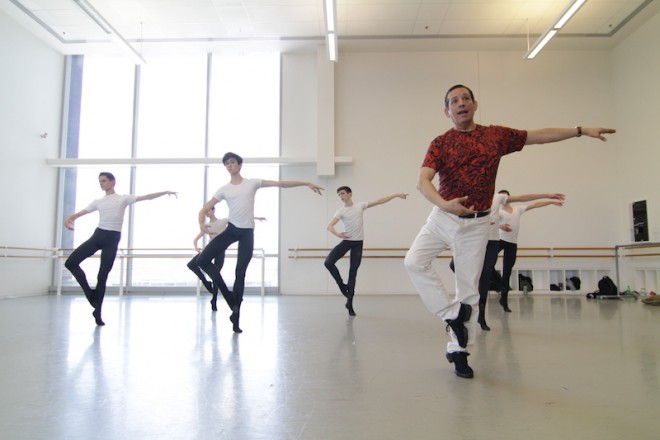 Don't Make The Decision Alone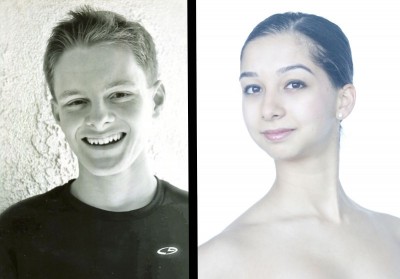 After Divya and Noah decided what they wanted from a program they researched programs online, talked to their teachers, and talked to students who attended those programs.
"The director of my home studio was the first person to tell me it was time to audition for summer programs," Divya explains. "He gave me suggestions of which auditions to take and which programs would help me the most. I knew many people from my home studio who had gone to Houston Ballet's summer program, and they always returned stronger and more artistic."
Noah, too, turned to his teachers and found their knowledge helpful.
"They gave me really good tips on multiple intensives. Throughout the years they have had many of their students go to many programs, so they know a lot about some intensives."
Your family's thoughts must be taken into consideration as well.
"The biggest concern for my family is the cost," says Noah, "and while I was younger, how far away it was from home, and how long the intensive was."
Budgeting, according to Shelly Power, is always a concern for students and their families. She advises that students consider, but not base their decisions solely, on scholarships.
"The student should consider where they want to train first and then decide, if possible, on the offers any schools might make," she explains.
Tip: If you are offered a scholarship, respectfully respond on or before the deadlines to improve a school's ability to manage enrollment, housing, and wait-lists.
Safety was a concern for Divya's parents.
"They wanted a program that was well chaperoned. I wanted a program that had world-class training, the potential to attend the year-round program, and an intense dance schedule."
Most company schools, in addition to providing excellent technical and artistic training and giving students first hand experiences with repertoire that reflects what the company performs, also offer city living. This may be a new experience for many students, therefore, it is natural for students and their parents to want it to be a positive one.
Power suggests learning about the city which is home to the intensive you are considering and to ask yourself how you will handle living there.
"Experiencing how the summer is handled and prepared will give the student an idea of what the year round program will be like," she reminds.
Your family knows you well and can help you compare programs to find the right one.
"I spent a lot of time looking at sample schedules and thinking about the class offerings," she says. "I had countless papers with the pros and cons of each of my options. Once I saw it all in writing, my choice was easy."
Tip: Divya's father made a spreadsheet to make her search easier. You can try this to keep track of relevant information and deadlines about the summer intensive programs you are interested in, too. (This spreadsheet of 2015 intensives from BalletScoop is a great example.)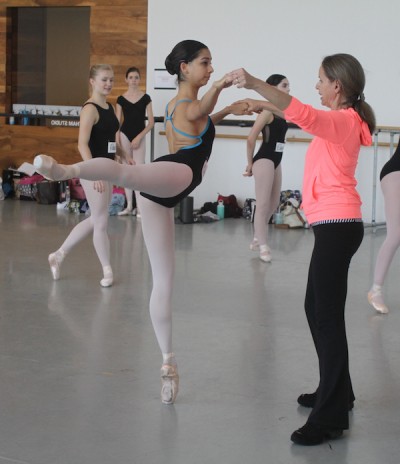 Narrowing It Down
If you are struggling to decide between programs, Noah suggests focusing on your goals.
"Choose the one you know you would get the most out of, whether that be the training, or potential job offers," he says.
On this point, even program staff can be of help to you during your hunt for the right program. Power says she would love to hear more potential attendees ask program staff or administration, "What do I need to do personally to get the most out of the program?"
Divya adds that you should also trust your instincts in the decision process.
"Think back to the style of the audition class and ask yourself which program will make you most excited for the summer and give you a reason to wake up every morning and go to class."
She remembers loving the Houston Ballet intensive audition class she attended in Chicago. Houston Ballet sends teachers that will be teaching in the summer on audition tour and administrative staff are available for questions on the audition site. In this way, the audition process can provide many clues about what to expect from the program.
The kind or amount of attention you may receive at the audition does not necessarily provide clues about the program's interest in you, however. Power warns,"The audition is always a fast paced process and students are better served if they don't make assumptions."
Tip: During the audition process, keep the lines of communication open. Schools are often willing to communicate and find solutions if there are concerns about overlapping deadlines or program dates.
The Choice Is Made
Once you've reached a decision, there's still work and preparation to do! If you've accepted an offer, stand by your commitment and be sure to read carefully and follow the school's policies before and during attendance.
In addition to coping skills, Power says that successful intensive students are also physically prepared before coming to the summer program as well as interested in improving their technique. They also keep that perspective throughout, always asking themselves what they need to do to get the most out of the program.
Upon making her decision, Divya felt glad to know that a fellow dance classmate would also be attending and was excited about the myriad of classes on the Houston Ballet Academy's schedule as well as the intensity of the workload.
"I felt that my dancing could grow the most in Houston's program," she recalls. "It's four years later and Houston Ballet Academy is still the program for me."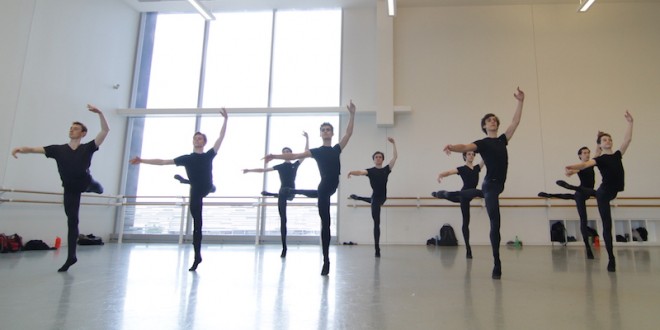 Noah appreciates that the Houston Ballet summer intensive's class offerings are well-rounded.
"We get a curriculum of ballet, modern, jazz, character, body conditioning, and even pantomime," he says. "Stuff I haven't seen people do in any other intensive."
Houston Ballet Academy's six-week program also provides performance opportunities, events that allows students to get to know the city of Houston, and a great dormitory setting. Lunches are available on site and there is an athletic trainer available for taping, maintenance, and support.
Divya is excited to go to class every day at Houston Ballet Academy but she realizes that one program can't be right for everyone.
"It is a question of what you want to accomplish and who will help you get there," she wisely states. "For a dancer, summer is a special time with minimal unwanted commitments. It's a chance to pursue what you want to pursue without distractions. Whichever program you attend, if you make sure it is exciting and challenging, it will be a summer you never forget."
---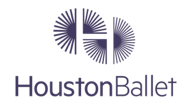 Houston Ballet Academy has provided the highest quality ballet training to aspiring dancers since 1955. During its summer intensive program students are completely immersed in dance for three or six weeks and obtain training both enriches and complements their previous dance education. Students dance for six to eight hours a day, six days per week, learning from world-class instructors and Houston Ballet company members.
Audition Tour dates and locations can be found on Houston Ballet Academy's Audition Tour Page.
For more upcoming summer program auditions, search the audition listings at SmarterDancer.com.
Kindly follow, like or share:
Nichelle Suzanne is a writer specializing in dance and online content. She is also a dance instructor with over 20 years experience teaching in dance studios, community programs, and colleges. She began Dance Advantage in 2008, equipped with a passion for movement education and an intuitive sense that a blog could bring dancers together. As a Houston-based dance writer, Nichelle covers dance performance for Dance Source Houston, Arts+Culture Texas, and other publications. She is a leader in social media within the dance community and has presented on blogging for dance organizations, including Dance/USA. Nichelle provides web consulting and writing services for dancers, dance schools and studios, and those beyond the dance world. Read Nichelle's posts.