Today's Guest Post is from Nina Amir who blogs over at My Son Can Dance. I have enjoyed following Nina's adventures in parenting a son who is pursuing serious study of dance. Dancers are receiving acceptance letters about now for intensive summer programs in cities all over the country. If this is your first big intensive, excitement for what lies ahead is probably charged with uncertainty and stress over preparations. Here, Nina shares what she and her son experienced their first summer at American Ballet Theatre's summer program in New York City. No matter where you are headed this summer, these tips offer great advice from someone who has been where you are now.
You've just gotten the email. Your son or daughter has been accepted to the American Ballet Theatre Summer Intensive in New York City. This acceptance means so much—your child has enough talent to attend one of the premier (if not THE premier) ballet summer programs in the nation, your child has to be ready to endure the rigours of such a program and you have to figure out how to handle the logistics of an unchaperoned summer intensive in the middle of the Big Apple.
Last year I faced these same issues for the first time when my son was accepted into the ABT Summer Intensive program. We went to New York to spend seven weeks together while he danced and I worked. We had some idea what this entailed, but to some extent, despite the bright lights of the city, we entered into this adventure in the dark so to speak.
This year, we are going back to New York again for a second year at the ABT Summer Intensive. We will return with our eyes open and knowing more about what to expect and how to prepare.
Tips For A Successful Summer
For those of you going off to New York for the ABT Summer Intensive for the first time, here are some things to consider as you get ready for your experience—probably the best experience your child has ever had as a dancer—and some tips that might make the program more successful for both you and your dancer.
1. Choose your accommodations carefully.
Quite a number of children in the 15-18 age group stayed in dorms without chaperones. They seemed to enjoy this and handle it quite well. Many moms also stayed in New York University dorms with their daughters, although they aren't a cheaper alternative.
The majority of the dancers arrived in New York with one or more parents who had sublet an apartment somewhere in the city or in the surrounding area. A few of the kids stayed with relatives in New Jersey or in areas that afforded them the ability to ride into the city by train.
We sublet a very small—too small—studio apartment in an attempt to save money. It was on a lovely, historic street in the East Village. However, we needed more space as well as Internet hook up and cable TV, neither of which did we have. I also failed to ask the owner of the apartment if the kitchen was well equipped for someone who wanted to cook everyday; it was not. So, don't assume that all New Yorkers cook. Be sure to ask about the amenities included in the apartment. If at all possible, send someone you know to see the apartment, or ask for additional pictures to be sent to you via the Internet.
Also, if an apartment seems to good to be true, it probably is. Try to find a realtor to help you find a place, or be sure you are dealing with a real person. We almost got scammed by one person…I think. So, be careful about the people with whom you deal.
By far, finding housing is the hardest part of going to this summer intensive. It's time consuming and housing is expensive.
2. Add extra classes, weight lifting or exercise prior to attending the intensive.
Unlike some of the other programs, the ABT summer intensive really is intense. The first week has the kids dancing, doing yoga and pilates six hours a day. They come out tired and sore. In particular, my son was muscle sore from "pressing" girls and partnering them.
Based on what I've been told by some experts, I'd suggest that kids add in some sort of cross training—running, jumping rope, swimming, or something else in the weeks prior to the program's start to increase their stamina. See this post for additional advice from Rasta Thomas. (And this one…)
3. Be prepared for the difference in weather.
My son had some trouble with dehydration the first week. We live in California, and I didn't really think that would be a problem since we were coming from a dry, hot climate. However, it was so hot and humid in New York that he sweated more than usual and didn't drink enough. The kids need to have electrolyte packets and other sports drinks along with water to keep them hydrated.
Also bring a variety of clothing. We had tons of rain and some chilly weather early on. Then it got beastly hot.
4. Include vitamins, herbs, and nutritional supplements to the daily regimen.
I added in extra vitamins and herbs to my son's regimen of nutritional supplements. I found some of that helped prevent overuse injuries. Despite the fact that he also danced on Saturdays and some evenings at other studios in the city, he had very few overuse injuries. Watch my blog for information on great supplements to keep your kids dancing healthy and uninjured.
5. Make use of wellness resources made available
Be sure your son or daughter takes advantage of the physical therapist provided by ABT if they run into any problem. (Most of the kids had some sort of foot problems or shin splints.) She is great and really helps. My son had one problem early on with his foot, and she solved it quickly with exercises. We also found a chiropractor who was a former dancer. He was super. (You can contact me if you need him.)
6. Take advantage of the city (but don't walk too much)!
There is lots to do in the city, and the dancers have the weekends off. It's easy to get around using the subway. It's also pretty safe, despite what people think about New York City.
Be sure to have good walking shoes, and insist that your dancer wear them, too. ABT requires that the kids not wear flip flops or other sandals (but the kids don't listen). Their feet are tired at the end of the day, and walking on the pavement doesn't help. My son's feet and legs were extremely tired the first two days we were in the city, and he refused to wear the good running shoes we had bought just for that purpose. He did wear them more after that.
7. Let your son or daughter enjoy being with the other dancers in the program.
Many parents are afraid to let their children leave the studio during lunch. However, the kids tend to go out for lunch in groups. The area is pretty safe and doing things together breeds friendships. My son regretted not doing more with the other dancers, such as in the evening and on weekends.
8. Take advantage of the dance happening all around.
Go see dance. Let them take extra dance classes on the weekend (but make your child take at least one day off to rest). We went to see modern and contemporary dance at The Joyce and The Joyce Soho as well as taking advantage of the discount tickets offered to us to American Ballet Theatre productions.
My son also took tap classes at least twice a week at Broadway Dance Center and hip hop classes as well. (We found that these didn't use the same muscles as ballet; thus, we weren't too worried about overuse injuries from the extra classes.) We then stayed in New York City for an extra week, and he danced every day for another six hours at Broadway Dance Center. Next to his time at ABT, this was the best experience he had in the city. Many of the dancers also went to Steps on Broadway for additional jazz or ballet classes; we just never made it there.
9. Offer encouragement to help your child through a rough beginning.
Dancers need to know the program is harder than anything else they may have done before. At the end of the first day they are tired. The next morning, they may be wondering how they'll make it through the second day. At the end of the first full week, they will wonder if they can make it through the whole program. However, by week three, they have settled into the routine and adjusted to the strenuous nature of the program. At the end of the six weeks, they will be in great shape and wish the program weren't ending yet. They'll know they could dance for six hours a day every day…and they'll want to do so.
10. Know that as a parent you'll be in the city on your own while your dancer dances.
Parents are not allowed into the ABT building or up to the ABT offices in general until the one—yes, one—parent observation day. So, find something to do or bring something to do. I work from home, so I was busy every day in our tiny apartment. Other parents shopped or visited museums or went to Broadway shows. All the waiting around, walking back and forth from the ABT studios and hearing about your child's day second hand will be worth it, however, when you see the final performance and see how much he or she has improved.
For more information on the ABT Summer Intensive experience, check out my blog, My Son Can Dance, and read the archived posts under the category titled "summer dance programs."
Nina Amir is a journalist and author currently writing a book meant to mentor young boys (age 10-17) who dream of becoming professional dancers. She realized what a difficult road it was for young male dancers early in her son's career. She interviews top male dancers and teachers asking for their advice, experiences, and tips so young boys who want to follow in their footsteps will have the strength, inspiration and tools to do so. My Son Can Dance is meant to chronicle Nina's struggles, what she has learned and the experiences with her son in the hope that she might be a mentor other parents of young boys who want to dance.
Kindly follow, like or share: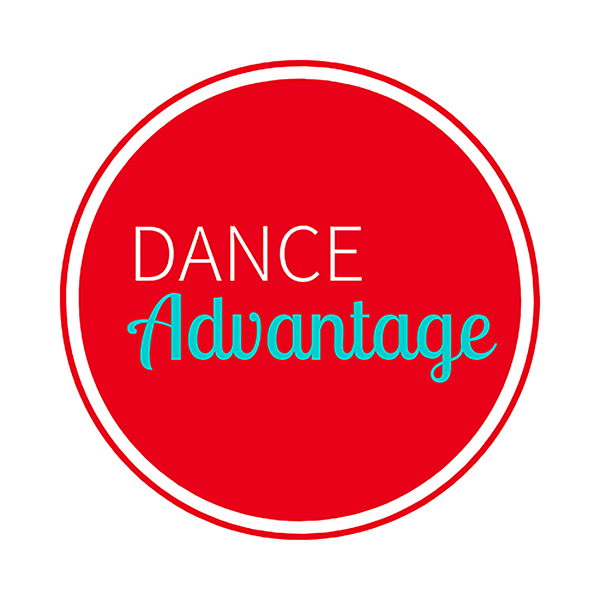 Dance Advantage welcomes guest posts from other dance teachers, students, parents, professionals, or those knowledgeable in related fields. If you are interested in having your article published at Dance Advantage, please see the following info on submitting a guest post. Read posts from guest contributors.