Terez Mertes Rose's latest novel jetés back into the world of the fictional West Coast Ballet Theatre with a narrative set in the 1990s.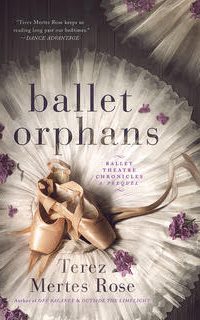 Faithful readers who have followed Terez Mertes Rose's "Ballet Theatre Chronicles," which began with "Off Balance" and its sequel "Outside the Limelight," will once again be happy to immerse themselves in the ballet-based drama and romance. Fear not, new readers! You need not have read the other books in the series in order to understand the characters and their stories. As a prequel, this novel is both a great introduction to Rose's world and a standalone which can be enjoyed without any prior knowledge.

If you are a fan, however, there are lots of great revelations from previous storylines (or would that be successive storylines since this is a prequel?) woven throughout. And if you also read "A Dancer's Guide to Africa," set in the 1980s (a prequel to this prequel!) and taking place in Africa, you will love reading about the next steps of Fiona Garvey, the narrator of that novel, once she returned home.
"Ballet Orphans" begins in 1990 when April Manning, a promising soloist with American Ballet Theatre in New York, suffers the loss of both parents and the failure of a romantic relationship with Vincent, a fellow company member, in the span of a year. An offer from a former colleague, Anders Gunst whom readers met in a previous novel, to join the scrappy West Coast Ballet Theatre he is now directing, is just the thing to reinvigorate her beleaguered body and broken soul. With nothing to lose, no friends or family to hold her in New York or her hometown of Omaha, April sets off for San Francisco.
Like April herself, WCBT has been going through its own turmoil. Sid Hauser, the company's previous artistic director who was beloved by all, resigned amidst an incident the dancers refuse to discuss. When April arrives for her first company class, she learns very quickly that the more senior members of the company, led by the talented yet egotistical Dmitri Petrenko, have little faith in their brand new AD and have yet to sign their annual contracts. A walkout on the first day of the new season sets the stage for a divisive power struggle that April unwittingly finds herself in the middle of: loyal to Anders, she nevertheless needs to maintain good relationships with fellow company members, especially her dance partners.
Complicating matters for April are her own insecurities, ones that come from being a principal dancer who leapfrogged into the role rather than rose through company ranks. When she isn't in the first cast of "Sleeping Beauty" as Aurora, she wonders if she's good enough. When exceptional young dancers are brought in to replace some of the walkouts, she worries about job security. And like all dancers, especially ballerinas, she's anxious about her future: how long will her body allow her to dance? Will she find love? Can she find love? Will she always be beholden to the art and craft of ballet?
As in her previous novels, "Off Balance" and "Outside the Limelight," author Terez Mertes Rose eschews the cliched storylines that can plague "dance novels" and particularly "ballet books." She acknowledges competition exists in the dance world, as well inappropriate romances, petty jealousies, and even sabotage, but turns the tropes upside down in "Ballet Orphans." In fact, all of these ballet bromides appear to be at the heart of the mystery of Sid's resignation as AD and its connection to Jana, a former star of WCBT who walked out in support of Dmitri and lost her job. Bit by bit, the layers of this secret are teased out, revealing a far more nuanced and woeful answer, yet still quite thrilling.
Even the romances are treated with real-world dynamics, the couples are complex and multi-faceted, the relationships rich in three-dimensionality. Does April find new love? Of course! Does her ex, Vincent, return? You bet! The ensuing complications and resolutions, however, are not what a reader would typically expect – and that is refreshingly realistic.
What does it mean to set a novel in 1990 for an audience in 2021? Can readers relate to the time period? To the characters? To the absence of cell phones which seem to solve all communication problems in future movies and television shows? Rose has fun with the rise of Silicon Valley and the prescience of one of her main characters who works 24/7 at his startup; his obsession actually causes a major problem for April. With the benefit of 30 years' hindsight, we know just how his "internet" will turn out.
---
An Interview with the Author
The author graciously agreed to an interview with Dance Advantage so we could ask her all about her new book, researching the 90s, and what she foresees for the ballet world during and after the pandemic. Thank you, Terez!
Leigh Purtill (LP): "Ballet Orphans" is set in the world of WCBT which we first experienced in your novel, "Off Balance" and was followed by "Outside the Limelight." How does this fit into the timeline of the story?
Terez Rose (TR): "Ballet Orphans," a recounting of the early days of the WCBT under the directorship of newcomer Anders Gunst, is set twenty years before "Outside the Limelight," and fifteen years before "Off Balance." Both those earlier novels have short prologues that start the action earlier, four and eight years, respectively. "Off Balance"'s prologue, in 1997, comes closest to the "Ballet Orphans" 1990 timeline.
LP: This novel works very well as a standalone. Did you purposefully write it that way?
TR: I did! I always try to make my novels work as standalones, even though regular readers will recognize many of the characters each time. What's fun about "Ballet Orphans" is that it reveals a young, inexperienced Anders Gunst, which is such a dramatic contrast to his supremely confident, autocratic nature in the later books.
LP: Do you have other stories set in the WCBT world in the works?
TR: I hope I'm not jinxing things by saying "yes," but, um, yes. I have a fourth and final (she says now) novel for the series, entitled "Little Understudies," that picks up on the action in 2011 where "Outside the Limelight" ended. It's always been fun to consider "what happened next?" whenever I complete a novel, and I'm always compelled to scrawl out a few scenes. After all, I, too, want to know what happens to the characters. The answers are lying all around me, like diamonds on the pavement.
LP: Now that four books have been written with these characters, would you recommend readers consume them in historic order or written order?
TR: I'd recommend that readers enjoy the books in their historic order.
LP: You delved into "historical fiction" with Fiona's novel, "A Dancer's Guide to Africa." What was it like to immerse yourself in the 90s for "Ballet Orphans"?
TR: I myself moved to the San Francisco Bay Area in the spring of 1990, so I loved recreating bits of that experience through this story. Although I didn't incorporate the aftermath of the devastating 1989 Loma Prieta earthquake, even though the neighborhood April has chosen to live in (Hayes Valley) was undergoing major changes, post-earthquake and pre-gentrification. In my fictional world, the earthquake never happened.

As for the Silicon Valley angle of the story through the perspective of Russell, I had to do a lot of research. It was fascinating, and so very not-ballet. Silicon Valley in 1990 was on the cusp of an enormous change, with the advent of the world-wide web in 1991-92, but therein lay the challenge for me and my story. The internet was around but not the web. A mere few years later, interest and growth related to the web would be explosive. I absolutely had to write this story in 1990; my chronology for the Ballet Theatre Chronicles is very specific. But it would have seemed a lot more familiar to readers, had it been set in, say, 1994, where the world-wide web was becoming a thing everyone knew about, or would soon learn about. To write about a world with internet but not the web was a little bit excruciating, because it's so unfathomable to us now, this text-only internet era when there were things like the NSFNET project, discussion boards via dial-up modems, online networking of academic papers within the scientific community, and something weird and novel called email. Russell, therefore, is a true pioneer of the high-tech sector. He intuits what's coming, but when he tries to explain it to a group of the dancers, they burst out laughing.
LP: How has the pandemic affected your creativity in "captivity"?
TR: I'll have to let you know how creating new fiction goes. I had the good fortune to be working on my final draft of "Orphans" when shelter-in-place orders came down, and I love the polishing and fine-tuning that comes with the final draft. I didn't want that period to end. It helped me tremendously, slipping into that sanctuary world of mine, from March through July. Now, however, comes the tricky part. Writing my first drafts tend to be an awkward and bumpy experience. That said, I feel very fortunate that it's a fourth Ballet Theatre Chronicles novel that's clamoring to be written.
LP: What do you think will be the future for ballet during and after the pandemic?
TR: I wish we could all fall into a Sleeping Beauty-like slumber for two years and simply start back up then…I find it encouraging to note how individual dancers and artistic directors alike are thinking outside the box, creating new opportunities, collaborating with choreographers via Zoom, creating pod-sized works and groups, which allow dancers to follow safety protocols while still working somewhat closer together. It seems to me that smaller companies will have the upper hand here, a unique opportunity to create and perform in ways the bigger companies will likely struggle with over the next several months, accustomed as their audiences are to the big, grand productions.
LP: Was there anything you cut from this series that you wish you could have kept? Any path you might have followed that would have changed the course of the story?
TR: The advantage of a series is that if something doesn't fit one story, it might fit the next one. That said, if I really love something yet it's not a perfect fit, sometimes I'll opt to keep the special something in, and modify the story…There are, frequently, too many characters in my early drafts, and in the interests of tightening the story, I might have to cut out a character I like. I hate "firing" them. We both feel bad about it, but I always tell them, "Maybe there's a place for you in the next book."

Regarding the second part of your question…Definitely! Initially, I hadn't intended Jana's story to play such a prominent part in the book. I'd thought the novel would be more about Anders, actually, a triangle of intrigue between him, April and Russell…Anders is a very strong character, but this was supposed to be April's story, not his. It needed the female energy that came from April. I worked on it, and gradually the story became about April and her growing closeness with two of the younger dancers, in parallel with her curious relationship with Jana. I loved the way the energy changed when it became more "female empowerment" versus male energy dominating April's world.
LP: Any additional tidbits about this series you can share with us?
TR: I hope readers will consider reading "A Dancer's Guide to Africa" before "Ballet Orphans," because Fiona's story, in the former, segues right into her new adventure with April, her childhood friend, in "Ballet Orphans." I've decided to make "A Dancer's Guide to Africa" free on Amazon when "Ballet Orphans" goes on preorder, in mid-October, so that readers can get psyched about the forthcoming story. (April even gets mentioned throughout "A Dancer's Guide to Africa," as Fiona's childhood ballet-buddy friend who made it big in New York, and the two exchange letters during the two years.) Here is the link to purchase "A Dancer's Guide to Africa" – the price is unbeatable!
Looking for Dance Advantage's previous reviews of Terez Rose's novels? Check out the links below: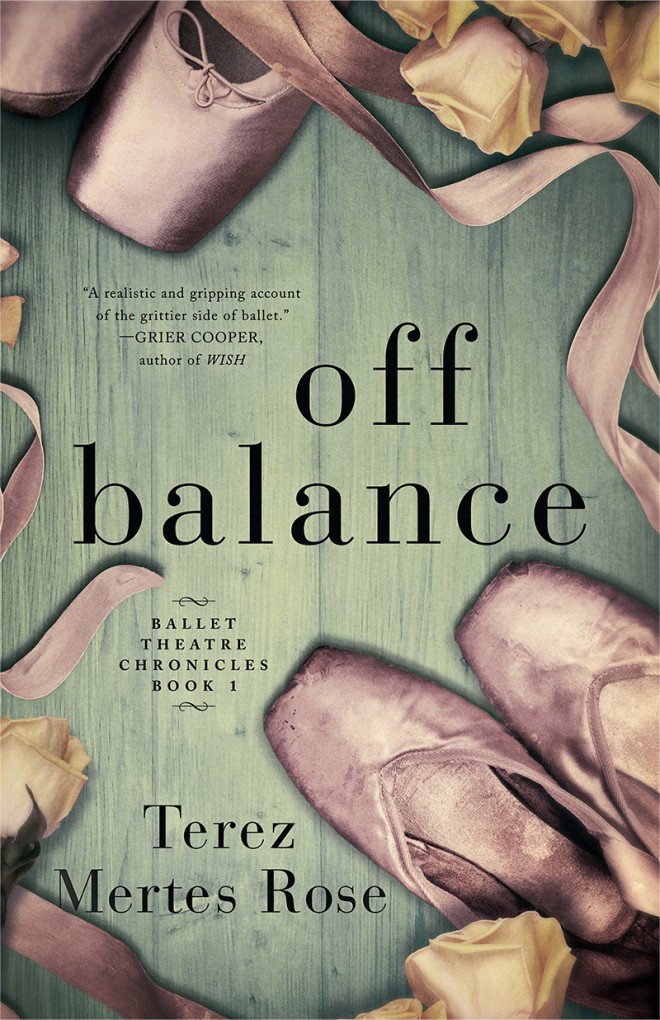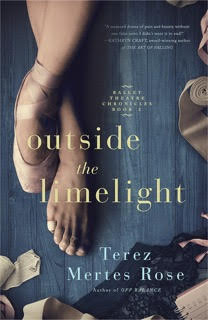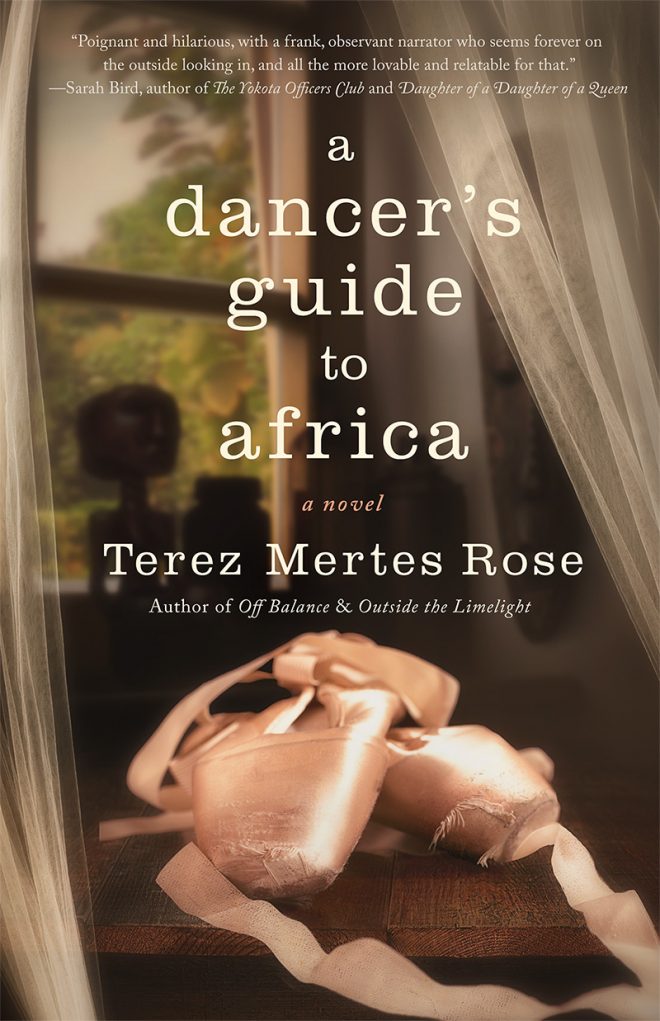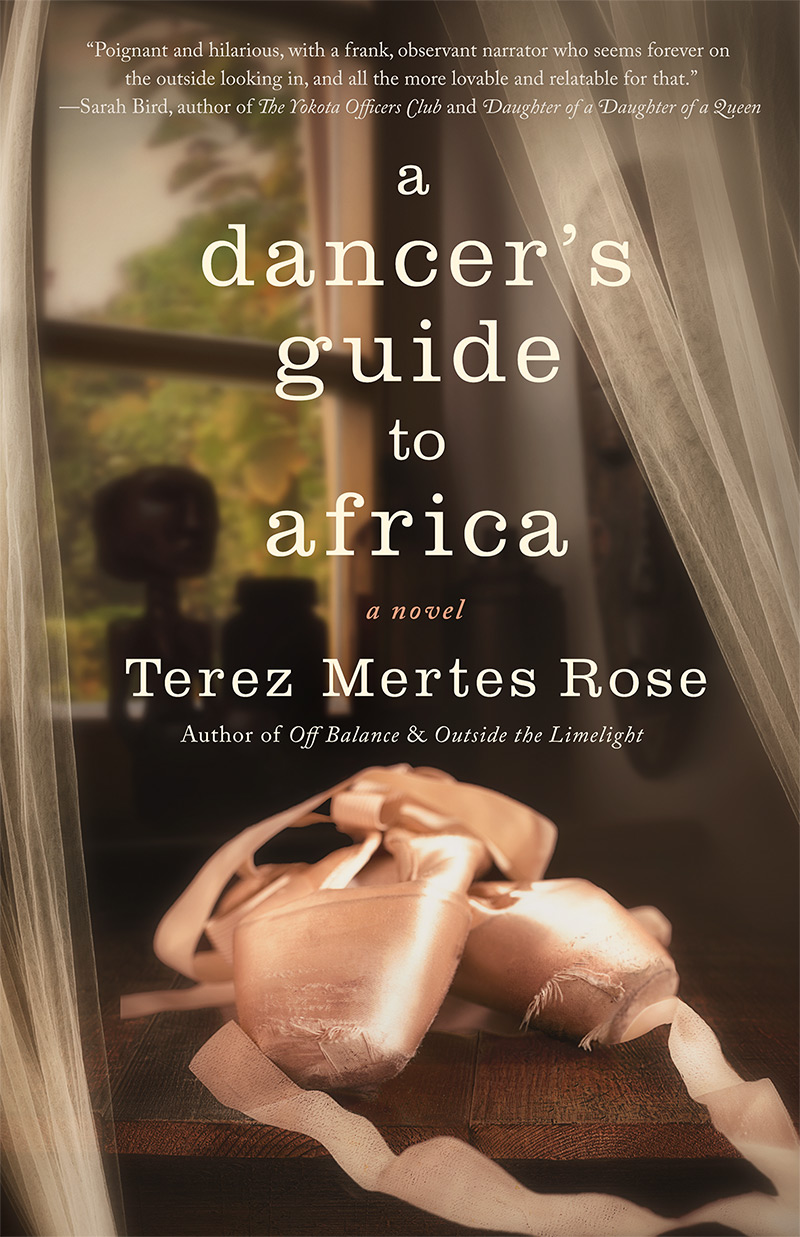 ---
Terez Mertes Rose is a former ballet dancer and the author of the Ballet Theatre Chronicles and A Dancer's Guide to Africa. Writing nonfiction as Terez Rose, her work has appeared in the Crab Orchard Review, Women Who Eat (Seal Press), A Woman's Europe (Travelers' Tales), the Philadelphia Inquirer and the San Jose Mercury News. She writes dance reviews for Bachtrack.com and classical music essays for The Imaginative Conservative. Additionally, she blogs about ballet and classical music at The Classical Girl (www.theclassicalgirl.com) and makes her home with family in the Santa Cruz Mountains.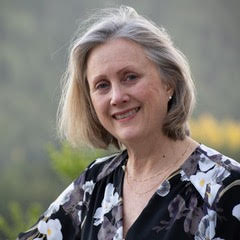 Author site: http://www.terezrose.com Blog: http://www.theclassicalgirl.com Facebook: https://www.facebook.com/TheClassicalGirl
Kindly follow, like or share: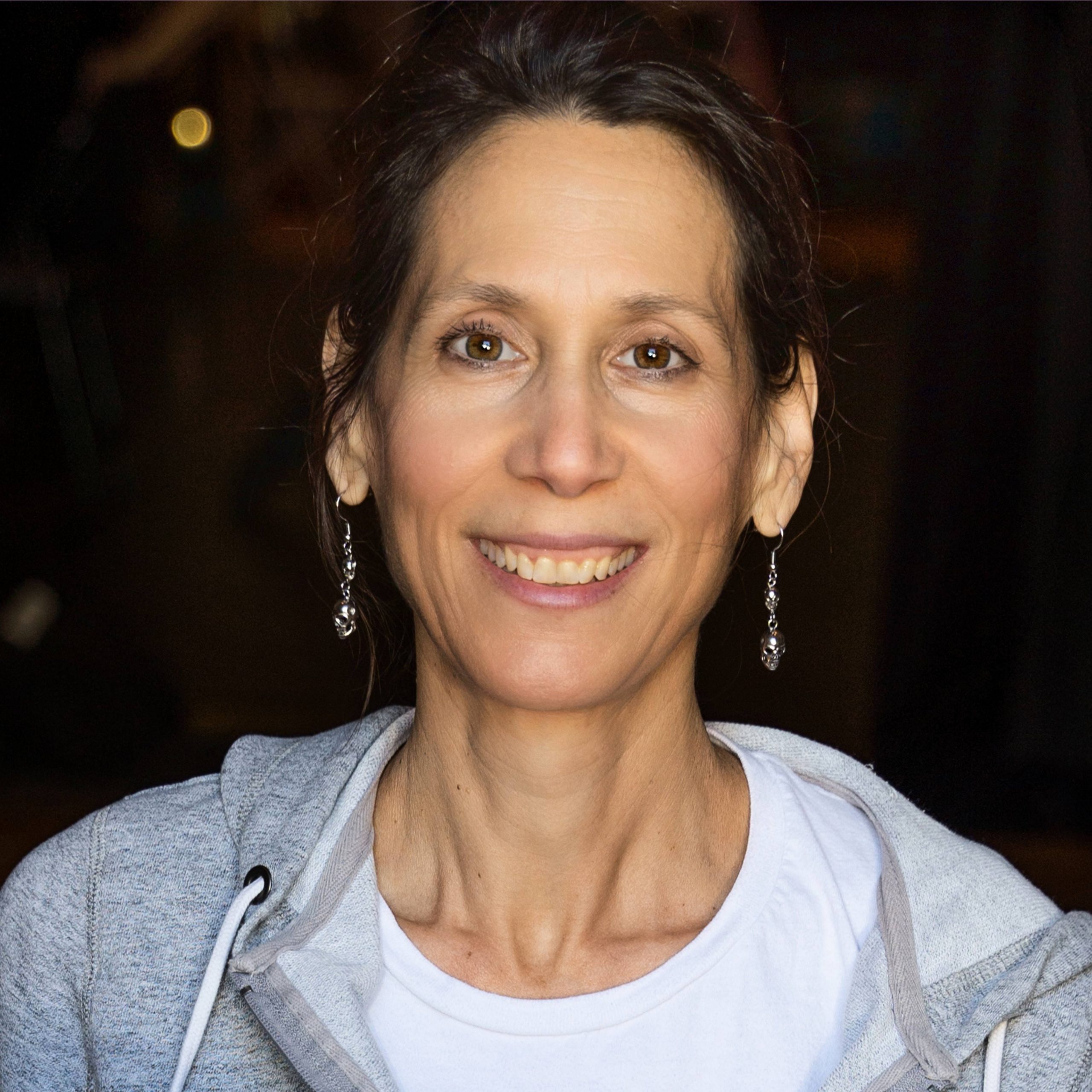 Leigh Purtill is a ballet instructor and choreographer in Los Angeles where she lives with her husband and charming poodle. She received her master's degree in Film Production from Boston University and her bachelor's in Anthropology and Dance from Mount Holyoke College. She is the author of four young adult novels from Penguin and HarperCollins. She is the artistic director of the Leigh Purtill Ballet Company, a nonprofit amateur ballet company for adults and she teaches ballet and jazz to adults both in person and online, Leigh Purtill Ballet. Read Leigh's posts.