When it comes to the origins and over-500-year history of ballet, there are plenty of resources that have it covered. I'm going to direct you to some of these below but first, here is a super-abridged description of the origins of ballet as a starting point for continued investigation.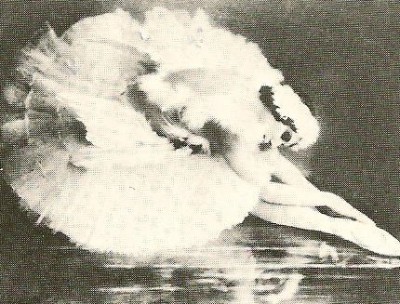 Ballet as we know and recognize it in the 21st century had its beginnings in the extravagant entertainments of Italy's royal courts during the Renaissance. Italian by birth, Catherine de' Medici, queen mother to three kings of France brought these ballets de cour (court ballets) to the French Court. She commissioned the Ballet Comique de la Reine (1581), which was choreographed by Balthasar de Beaujoyeux and is credited as the first ballet because it had a central story around which sets, costumes, and music were built. Ballets de cour peaked during the reign of Louis XIV, who was passionate about dance and its artistry. He worked directly with composer Jean Baptiste Lully and choreographer Pierre Beauchamp and, throughout his reign, often appeared as the central character in court ballets, most notably as Apollo, god of the sun.

Ballets de cour were typically performed in grand halls or ballrooms. The male performers (women at this time did not dance in the ballets) were usually masked and lavishly costumed. The movements were based on social dances of the time such as the minuets and pavan. In 1661, The Sun King (Louis XIV), established the Académie de Danse in Paris. It was in 1681 that ballet's first female dancer, Mlle. LaFontaine made her debut. In 1670 Louis XIV retired from performance. It was at this point, as the training of professionals had been securely instituted, that ballet began to separate from the courts and moved to the stage. With this development came evolution. Performing in a proscenium environment necessitated more side-to-side movement, increasing emphasis on turnout of the legs. As a result of their training, professionals were able and encouraged to include jumps and leaps in their repertory of movements, and master teachers began writing and documenting ideals for form and execution which developed into the techniques we apply today.
Further Reading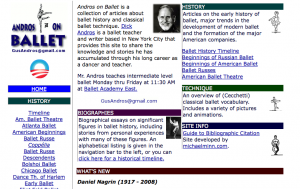 One of the most comprehensive and easily-digestible sites I've come across which covers the history of ballet is written and organized by New York City dance teacher and writer, Dick Andros. Andros on Ballet is a real gem and I encourage you to visit and explore his articles on the many central figures in ballet history. His Timeline is a helpful launchpad for discovery as interesting facts and stories are sprinkled throughout the concise biographies and additional pages.
Five "nutshell" portraits of the origins and history of ballet:
Texts for digging deeper:
Ballet in Western Culture: A History of Its Origins and Evolution

Ballet and Modern Dance: A Concise History
Watch this on YouTube:
A little ballet history courtesy of Dame Margot Fonteyn
More highly condensed history: Modern Dance.
Kindly follow, like or share:
Nichelle Suzanne is a writer specializing in dance and online content. She is also a dance instructor with over 20 years experience teaching in dance studios, community programs, and colleges. She began Dance Advantage in 2008, equipped with a passion for movement education and an intuitive sense that a blog could bring dancers together. As a Houston-based dance writer, Nichelle covers dance performance for Dance Source Houston, Arts+Culture Texas, and other publications. She is a leader in social media within the dance community and has presented on blogging for dance organizations, including Dance/USA. Nichelle provides web consulting and writing services for dancers, dance schools and studios, and those beyond the dance world. Read Nichelle's posts.