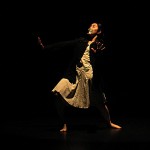 Arts-integration treats each discipline equally.

The goal of each arts integration is to treat each discipline thoughtfully.
The theme of my academic year has been arts integration.
Although it has always been an area of focus in my teaching, particularly in K-12 but also at the college level, this year has led to some further distinctions for me.
In general, there are some big misunderstandings and roadblocks to authentic, integrated learning:
Most people think that arts integration is applying the arts to the process of learning material that seems best suited in a core classroom.
Most people think that if they make a dance "about" something explored in a core classroom, it is arts integration.
Most people don't know where or how to begin the conversation with a colleague so that co-teaching is a possibility.
Arts integration needs to meet the needs of both (or all) disciplines being integrated in weight, meaning, and of course grade-level teaching standards.
Perhaps the best way to describe arts integration is to highlight how it tends to exist.
The Kennedy Center offers a perspective similar to this:
Discipline Specific Learning
Generally, when you are making a dance- including one with a "theme" or "meaning", you are engaging in the creative process and instructing about dance-making, editing, and technical/performance coaching. You may have "borrowed" the theme from a story being read in Language Arts class but that does not make it an integrated experience.
A dance-integrated approach: Create a dance with ideas borrowed from a book being read in the Language Arts class. Explore the structure of the book and craft the dance through a similar structure or process of structuring. Consider the language, the form, the arch of the book. Draw comparisons to how this could be done in dance and guide the students through the process. Research how the author engaged in the writing process and the reflection process by finding articles, interviews, other writings based on the author's opinion or feeling about the work. If possible, use what the author would have done differently to edit the dance inspired by their work. Interview the students about their work with the dance and allow them to edit reflectively.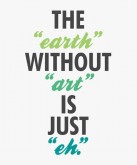 Arts-Enhanced Learning
Have you ever sung a song about the 50 states? Did you learn anything about music?
No.
Did you learn about the states?
Yes.
The lack of gained musical understanding is why this learning is enhanced with the arts and not integrated.
An example of this might be learning the cultural dances of a specific group of people without analyzing how and why the dance came into existence.
A dance integrated approach: Why is the emphasis of weight pulled up, or grounded with deep stance? How does the movement vocabulary reflect the work of these people or their spirituality? What are the gender roles within the dance and how do they relate to social norms of the time this dance was created? Is this dance still in common use and if so, when and where? What does this say about the shift in culture and social rituals?
Don't stop at language arts!
Yes, Language Arts and Social Studies tend to be great entry-points for arts integration but think about the processes, ready to be explored and demonstrated through movement, involved in science (Newton's Laws about forces and motion, cycles of plants/life/water, energy and electricity), and math (angles, accumulation/de-accumulation, sequencing, patterns).
How does one start to talk about co-teaching?
Decide if you will be co-teaching or parallel teaching as you integrate subject areas and connect thinking.
Co-teaching means that you will both be present and contributing to the teaching/learning process.
Parallel teaching means that you and your partner will tackle these subject areas in separate spaces at separate times.
Both require planning and a clear map of how you will present the material.
For me, co-teaching is always more satisfying and offers students more immediate connections between disciplines and beyond.
Remember to be patient, however. As with any collaborator, communication must be clear and your potential as a team will develop over time and with practice. This relationship, too, is a process to be enjoyed and explored.
Here are some additional resources for your quest to authentically integrate:
ArtsEdge: Arts Integration information by The Kennedy Center
Keyarts: Inclusive arts education
Dance Advantage, September 2012 Dancer Speak: Rethinking How We Talk About Dance
Dance Advantage, July 2012 Simon Sinek Tells Dancers to "Start with Why"
Dance Advantage, June 2012 Historical Documentaries on DVD Help to Fill a Void in Academic Dance
How are you integrating?
Kindly follow, like or share:
Heather Vaughan-Southard MFA, is a choreographer, dance educator, and performer based in Michigan. She currently directs the dance program at the Everett High School Visual and Performing Arts Magnet in Lansing. With the philosophy of teaching dance as a liberal art, Ms. Vaughan-Southard collaborates with numerous arts and education organizations throughout the state. She has danced professionally in Chicago, Detroit, Los Angeles, and New York and has performed works by Mia Michaels, Lar Lubovitch, Donald McKayle, Billy Siegenfeld, Alexandra Beller, Debra Levasseur-Lottman, and Bob Fosse. As a choreographer, her work has been credited by the Los Angeles Times for "creating heat." She has recently choreographed for the dance programs at Michigan State University, Grand Valley State University, Lansing Community College and is the former dance professor at Albion College. She is a regular guest artist and blogger for Dance in the Annex, an innovative dance community in Grand Rapids. Heather received her MFA in Dance from the University of Michigan, BFA in Dance from Western Michigan University and K-12 certification in Dance from Wayne State University. Read Heather's posts.