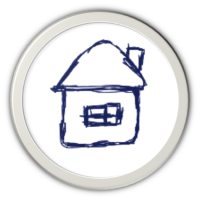 Particularly over the summer it is nice to have a few simple exercises that are easy to remember. This particular series builds arm endurance and strength, and is good for a little light toning. It's also versatile, allowing you to make additions, increase repetitions, or add hand weights when it becomes too easy. Make it a point to do it once daily and I think by the time you get back to a full schedule in the fall, you'll see a difference in your ability to carry and maintain those arms throughout long barre exercises.
Kindly follow, like or share:
Nichelle Suzanne is a writer specializing in dance and online content. She is also a dance instructor with over 20 years experience teaching in dance studios, community programs, and colleges. She began Dance Advantage in 2008, equipped with a passion for movement education and an intuitive sense that a blog could bring dancers together. As a Houston-based dance writer, Nichelle covers dance performance for Dance Source Houston, Arts+Culture Texas, and other publications. She is a leader in social media within the dance community and has presented on blogging for dance organizations, including Dance/USA. Nichelle provides web consulting and writing services for dancers, dance schools and studios, and those beyond the dance world. Read Nichelle's posts.