Humans love a good tragedy.
We fall for heartrending tales because watching unhappy stories actually promotes happy feelings. Negative emotions make us think and empathize, and reading or watching fictional tragedies makes our brains release oxytocin (that feel-good hormone). It's even thought that watching sad or emotional scenes with others can cause viewers' brains to "sync up," prompting feelings of harmony.
All the more reason to head out to the ballet for a tug at the heart strings. Of ballet's tragic love stories these are our favorites.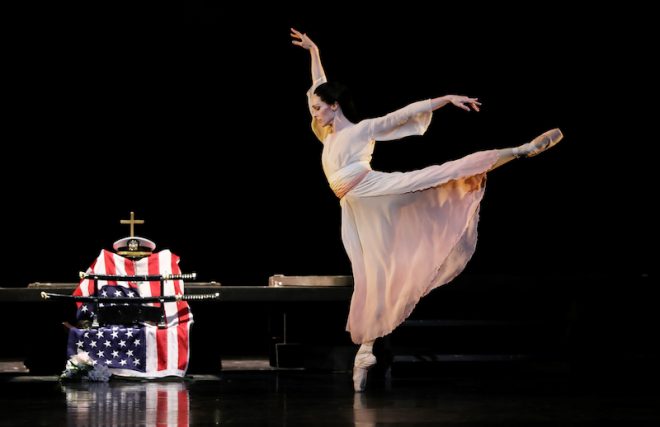 Madame Butterfly
Here in my city, Houston Ballet is currently performing Madame Butterfly for its 2016/17 season. Artistic director, Stanton Welch originally adapted Puccini's opera for The Australian Ballet in 1995 and the two-act production entered Houston Ballet's repertory in 2002, not long before he assumed leadership of the company.
Cio-Cio San, a geisha known as Madame Butterfly, was forced into her role as a female escort/entertainer following the suicide of her father which plunged her family into poverty. In the ballet, after a prologue during which Butterly dreams of her future and foreshadows her death, Act I begins with wedding preparations. Butterfly is about to marry Lieutenant Pinkerton, an American naval officer with whom she has fallen in love. She has become a Christian in order to marry this man, a decision that causes her uncle to publicly disavow her during the wedding, disturbing the family and guests and upsetting Butterfly. Pinkerton consoles her and his love is convincing but unknown to Butterly, he has a fiancé waiting for him back home in America.
Act II begins several years later. Butterly and her child, Pinkerton's son, have become destitute as she waits for the return of her husband. Despite urging from others to annul her vows to Pinkerton and marry another, Butterfly's hope is steadfast. She believes that Pinkerton will come back and her son, who is considered an outcast in Japan, will have a bright future in America. Pinkerton does return but he arrives with his American wife, Kate, who intends to adopt the boy. Pinkerton cannot even face Butterfly. He departs, abandoning the task of convincing Butterfly to Kate and Butterfly's friend, Suzuki and leaving Butterfly with a broken heart. She gives up her child to Kate and, when they have gone, lifts up her father's sword to die upon it as he did.
La Sylphide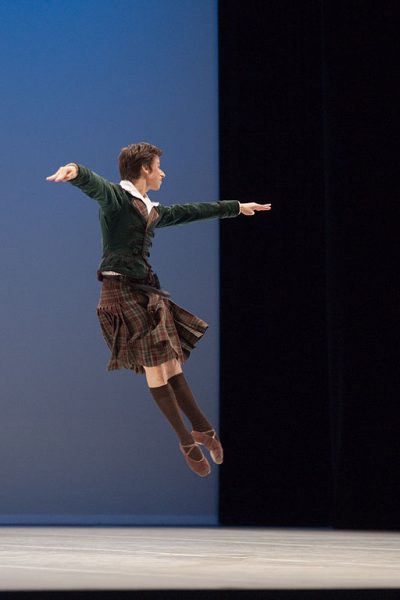 La Sylphide is a ballet that premiered in 1832 at the Paris Opera. The tragic story is set in Scotland, considered a wild and exotic land at that time. Choreographer, Filippo Taglioni created the the ballet and the role of the sylph for his daughter, the famous ballerina Marie Taglioni. The version we most often see today, however, is not the original but a version created by Danish Ballet master, August Bournonville.
The story of La Sylphide is one of revenge and tragedy. James has managed to make an enemy of a witch named Madge. He's about to get married to Effie but on the dawn of the day they are to wed, a sylphide, or winged spirit, comes into his room, kisses and wakes him, and then flits away. Later, Madge tells everyone that James doesn't really love Effie and prophesies that she'll instead marry Gurn (a guy who has a thing for Effie, anyway). Next time James is alone, the sylph is back at it, professing her love for him and enticing him to come with her to the forest. She dances among the guests at a party and eventually swipes the ring intended for Effie and runs off into the forest with it. James pursues, upsetting Effie.
In Act II, Madge casts a mysterious spell on a scarf. Meanwhile, the sylph, with whom James has by now fallen in love (naturally), is playing hard to get in the forest. Gurn, who has been leading the search party for James, gives up and heads home. Then, Madge turns up to tell James he can catch his sylph with her bewitched scarf. Clearly a few pleats shy of a kilt, he believes her and eventually manages to wrap up the winged spirit, only to have his heart broken when her wings fall off and she dies as a result. He falls to the forest floor as sounds of the wedding feast of Effie and Gurn reach his ears and Madge, the old witch, gloats.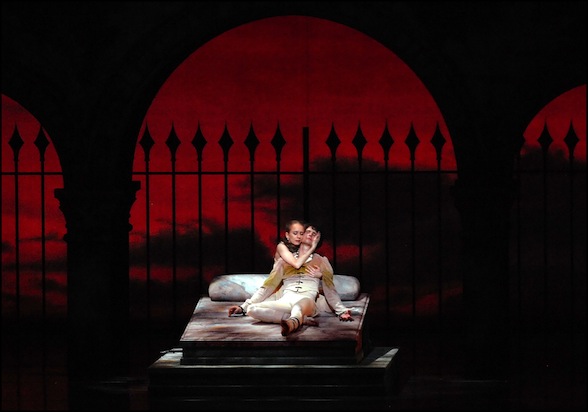 Romeo and Juliet
The original ballet adaptation of Shakespeare's famous tragedy, Romeo and Juliet, was marked by its own tragedy and drama. Prokofiev's score was originally commissioned and completed in 1935 for a Kirov Ballet (now called Mariinsky) production. Communist regime change that led to the executions of some of the ballet's supporters and an unwillingness to accept the non-traditional "happy ending" Prokofiev's version introduced, halted the production. The score was then passed on to the Bolshoi Theatre and was rejected. Finally, the Kirov did produce the ballet for its 1940 season but only after bullying Prokofiev into changes that, among other things, included reinstating the tragic ending. It was deemed a success though Prokofiev was very disappointed with the production, and was later produced by The Bolshoi Theatre as well. Many versions of the ballet exist including those choreographed by John Cranko, Kenneth MacMillan, John Neumeier, Yuri Grigorovich, Peter Martins, Alexei Ratmansky, Stanton Welch and more. The score we know and love is the "Stalin-approved" version, however, Mark Morris created a ballet using Prokofiev's original work in 2008.
The plot of this tragic love story likely needs little explanation but here's a refresher in case you need it.
Giselle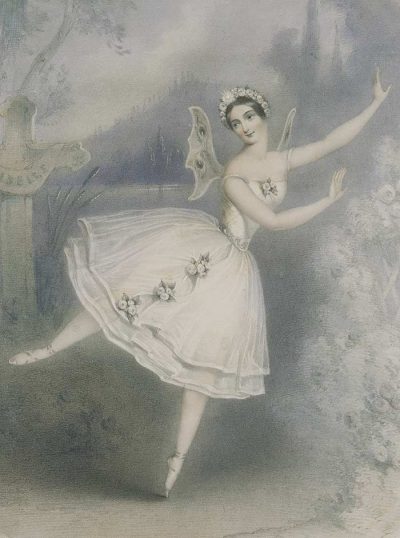 Originally performed in Paris in 1841, with choreography by Jean Coralli and Jules Perrot, this ballet featured Italian ballerina Carlotta Grisi as Giselle. Wildly successful, Giselle was inspired by Victor Hugo's Fantômes, with verse about a young Spanish girl who loves to dance and catches a chill at a ball and dies, and Heinrich Heine's De l'Allemagne, which tells of the Wilis, young women who have died before their wedding day and rise from their graves at night to dance and force any young man who crosses their paths to dance to his death. The productions we see today are generally derived from Marius Petipas' restaging of Giselle for the Imperial Ballet.
In the ballet, Giselle is a beautiful peasant girl who wants badly to dance but has a weak heart. A young noble, Albrecht pretends to be a farmer and woos Giselle who agrees to marry him. Hilarion, a local gamekeeper, is also in love with Giselle and is suspicious of the farmer, "Loys."  Surprise surprise, there's reason not to trust Albrecht for he is already engaged to Bathilde, a woman of noble birth.  When a party of nobleman (and Bathilde) come to the village, Albrecht fears he'll be recognized but eventually the truth about him and his betrothal come out. Giselle goes mad and dies due to her weak and broken heart.
Tragic, right? Well, in Act II Hilarion weeps at Giselle's grave but is scared away by the ghostly Wilis, a band of spirits betrayed in life by their lovers. Giselle is accepted into the clan of Wilis by their queen, Myrtha. When Albrecht comes to visit her grave, Giselle appears to him and he begs and is granted her forgiveness. Meanwhile the Wilis catch up with Hilarion and force him to dance to his death. The Wilis then go after Albrecht but, in the end, Giselle saves him. She returns to her grave to rest in peace, leaving Albrecht to mourn her.
Swan Lake
Composed by Tchaikovsky, the ever-popular Swan Lake ballet has many alternate endings and not all of them are tragic. The original ballet premiered in 1877 at the Bolshoi Theatre in Moscow. The production was a flop, though a few critics did recognize the virtues of its score. Swan Lake was later revived by Petipa and Ivanov in 1895 for the Kirov Ballet. Their version is the inspiration for most modern interpretations and restagings of the classical ballet.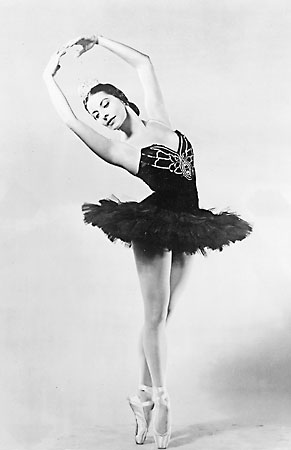 The basic plot begins as Prince Siegfried is about to come of age. His mother insists that he should be wed soon but he'd prefer to marry for love (and hang out with his friends). He sets off with a group of buddies to go hunting in the woods. As day turns to dusk he reaches a beautiful lake and pursues a group of swans he finds there. Taking aim, he is shocked when, before his eyes, one of the swans turns into a beautiful woman named Odette. Enchanted by her, he discovers a curse has been cast upon Odette by the sorcerer von Rothbart. By day she's a swan and by night she returns to human form. Just as Siegfried is about to break the curse by vowing to love Odette forever, Rothbart shows up and interferes. Later, at his birthday bash, Siegfried is introduced to a handful of princesses, each a potential bride. Rothbart in disguise shows up with Odile, a woman dressed in black who looks exactly like Odette. After the Prince dances with her, he asks for her hand, realizing too late that he's mistaken Odile for Odette (dressed in white). The heartbroken Odette flees to the forest and Siegfried goes after her.
Siegfried's pledge to Odile has made breaking Odette's curse impossible. And, here's where plot lines frequently diverge. In most versions the lovers' mutual solution is to go jump in the lake, whereby their drownings destroy Rothbart's powers and unite them in death. In some versions, Odette commits suicide and Siegfried quickly follows. Sometimes the lovers die and are shown ascending into an afterlife. In the original, the couple actually defeat Rothbart and live happily ever after. In Stanton Welch's 2006 adaptation for Houston Ballet, Odette is accidentally shot by Siegfried who then drowns himself with her lifeless body in his arms. In yet another version, Siegfried and Rothbart die, leaving Odette to live on as a swan and in Rudolf Nureyev's 1986 version, the bad guy wins!
What are your favorite ballet heartbreakers?
Kindly follow, like or share:
Nichelle Suzanne is a writer specializing in dance and online content. She is also a dance instructor with over 20 years experience teaching in dance studios, community programs, and colleges. She began Dance Advantage in 2008, equipped with a passion for movement education and an intuitive sense that a blog could bring dancers together. As a Houston-based dance writer, Nichelle covers dance performance for Dance Source Houston, Arts+Culture Texas, and other publications. She is a leader in social media within the dance community and has presented on blogging for dance organizations, including Dance/USA. Nichelle provides web consulting and writing services for dancers, dance schools and studios, and those beyond the dance world. Read Nichelle's posts.