It's that time of year when so many young dancers are thinking ahead to summer. If you are contemplating the exciting possibilities that await at a summer intensive or training program, if you have fond memories of your own summer experiences, or if you'd just love to step into that world for a moment, I think you'll love Lynn Swanson's novel, Summer Dance.
Intended for tweens, but worthy of an all-ages audience, Summer Dance will appeal to both non-dancers and dancers alike. In the midst of tough competition and very authentic episodes of teenage drama, the characters develop …well, character, learning and demonstrating ways to get along and even work together.
Summer Dance author, Lynn Swanson, has a degree in dance from University of Michigan, an MA in creative writing from Michigan State, and has enjoyed teaching ballet and creative movement to children for many years.  She took some time to talk with us about the themes in her book, her own summer dance experiences at Interlochen Center for the Arts, and her career as both dance teacher and writer.
Dance Advantage: How many of your experiences as a dance student at Interlochen went directly into Summer Dance?
Lynn Swanson: Interlochen was the main impetus for writing the story. It is enchanting there, and when I went, camp was a full eight weeks and it was intense. You had to learn to pace yourself socially as well as technically and keep a cool balance. There were highs and lows in terms of energy and emotion.
Now camp there is mostly three week sessions, but they still cover a lot of ground. The geographic locale is made of tall and wonderfully smelling pine trees, lakes, and dirt paths to everywhere. There is no boy's camp across the lake, and we were so busy dancing that nothing like the adventures with the boys in my book ever happened! Being at Interlochen for four summers changed me into a mature dancer and inspired me, so that I returned home in joy and expansion.
DA: The competitive nature of summer programs and the dance world is a very real and very central theme in your story right from the start, yet unlike so many narratives featuring dancers, I appreciate that you have successfully resisted over-dramatizing this aspect. How did you 'keep it real' as the writing unfolded?
LS: I simply wrote from my heart. Before writing anything new, I would completely re-read everything I had written and feel it in my heart, then proceed in a place of solitude trying to keep it close to my heart.
My own experiences in competing gave me the wisdom that competition is purely being the best at that moment that you, yourself, can be and has really nothing to do with anyone else in the room.
DA: What do you think is most important for young dancers to keep in mind as they come face to face with competition or even rivalry at a summer intensive (or elsewhere)?
LS: The most important thing I would tell a young dancer about competition is to remember what I learned from my special teacher:  "If you didn't get chosen, it may have absolutely nothing to do with the quality of your dancing. There are different parts for different people. The choreographer has in mind a certain type of look or expression for a certain part. Maybe your hair is the wrong color!"
Of course, you have to seriously ask yourself if are ready technically to dance a certain part or dance, too, and keep going to class and keep going to audition.
DA: You've made no mention of the Internet in Summer Dance. How deliberate was this choice?
LS: To use or not to use references to present technology was an issue. First I excluded it, then I included it, then I removed it again.
Interlochen has a strict rule against students carrying and using cell phones so they can focus on their art. There are computers in the library, but most students are so tired at the end of a day of dancing they go to dinner and then just stroll around the lake or attend an evening music concert.
My final outside reader, a mature ballet dancer and teacher, felt strongly that there should be no references to technology. She thought the story had an "old-fashioned" feeling that references to technology ruined. No one who has read the book, especially young people, have even mentioned it. In fact, critics have called the book "refreshing,"  so I think I made the right decision.
DA: I couldn't agree more. Your characters and the joys and obstacles they face seem timeless, which I too found refreshing. What inspired the choice for your fictional camp Lakewood's motto, Leadership, Cooperation, Enthusiasm, and Improvement? 
LS: Those words to live by actually came from a wonderful cheerleading coach. Her name was Miss Hess, and she was the cheerleading coach at Michigan State University. She started what, I think, was the first cheerleading camp in the country.
I went there for two 5-day sessions during high school and won the  "First Place Individual" award the second year I attended. Miss Hess wanted to instill us with these virtues, and when I began to teach dance, I tried to teach them to my students. There is more, after all, to all of us than technique.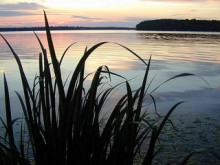 DA: Absolutely! Give us two ways students can exemplify each of these four virtues both away and at home in their dance classes.
Well, the easiest one, I think is "improvement."  This would manifest in continuing to improve technique, but could also apply to one's attitude.
As for "enthusiasm," I would say there is nothing worse than trying to teach a class where a student is frowning all the time or dragging along rather than being on top of things. We all have bad days, but if a dance student is constantly coming to class or rehearsal  showing a lack of enthusiasm, perhaps there is an underlying issue that needs to be discussed and resolved.
"Cooperation," is key for all young people to learn and demonstrate in all activities, at home and at dance or at school. If it is combined with enthusiasm, you have your ideal student! Don't block someone else's dance space, don't get out in front if you aren't sure of the combination, don't annoy the accompanist by hanging on the piano or starting across the room on the wrong beat, don't pair yourself with the same person for en diagonale all the time. The list goes on. Spread yourself around within your own dance space! For Sara, [the main character in Summer Dance] she had to cooperate by dancing a role she had been understudying, though she felt she was no good at it at all. Everyone depended on her.
"Leadership" means something as simple as getting in the front line when you are confident about a combination, it means remembering the choreography from rehearsal to rehearsal, it means focusing every minute you are in class with full concentration, it can mean beginning to teach dance to the young people in your neighborhood. It can mean not engaging in gossip and supporting others.
DA: While at Lakewood, Sara experiences modern dance and tries her hand at choreography for the first time. How do summer programs help students open up and leave their comfort zone.
LS: I found my summer dance programs to be the ideal place to try new things. There you are, away from your regular teacher and classmates, with new instructors who don't know what you are capable of.
You just have to give it your all and you might be surprised to find you like that way of moving even better than the old way of moving. And if you find that you like the old way more, you have learned something important about yourself. I do think all dancers must continue ballet classes, as it is the foundation for a good enough technique for other forms of dance.
DA: What might students do to overcome some of their fears or resistance to doing familiar things a new way or trying things that are unfamiliar and strange?
LS: Just jump in! Nothing was ever accomplished by whining on the sidelines or hanging on the barre.
DA: I love that you've woven historical dance names and concepts throughout your story. Why is it so important for young dancers to learn about the past?
LS: Oh, yes.  It is very important for dancers to know a bit of dance history. This allows them to feel themselves part of a special arena, to take their place with confidence as part of that history. I think it is thrilling to know you are dancing in a piece that many others have danced before you. There are many established modern dance pieces as well as ballets that provide the opportunity to feel a sense of this.
Can you imagine dancing in Balanchine's "Serenade," without an understanding of the history of it, or dancing in Paul Taylor's "Ariel,"  with no one telling you who choreographed it or anything about that technique. We can show visual recordings of performances so new students can carry on tradition. But, even if one never dances a traditional dance performance, dance history makes a dancer feel part of something large and important.
DA: As a young dance student, did you do a lot of writing or keep a journal?
LS: When I was young I wrote poems and short stories and kept them in a big white coat box under my bed. I never kept a journal. I was the writer in the family of six girls and wrote poems, starting at about age 10, to family members as gifts, which I still do. When I was older and leaving home, I dumped out everything in that box into a burning barrel in the back yard, thinking it was all embarrassing, youthful trivia. When I was a master's student in creative writing, I wished I had kept the writing.
DA: So, "don't burn anything," might be the advice you give to students with an interest in writing. What would you say to those who, like you, have dual interests but may be unsure if they need to put all of their energy into only dance or writing?
LS: The vast majority of artists perform in more than one area. It was difficult for me at times to work as a writer/editor full-time, to dance and teach dance, and to keep up writing. It was such a happy time for me when I became a full time master's student in writing and could take dance classes, too. The trick for me was to not dance so much if I was intensely writing, and not write so much if I was rehearsing or performing.
Then, I reached an age where I felt too old to perform, didn't dance on pointe anymore, and cut way back on the dance classes and finished writing the book. I would tell young people not to worry if they feel sad ignoring one of their passions temporarily because the flames of passion may burn low, but they never really go out. You have to trust that.
DA: So true. Your role as a dance educator comes through loud and clear in this book. It's educational without being boring. What is the primary lesson you hope young readers will take away from your story?
LS: The primary lesson or inspiration I would like young people to take from Summer Dance is that it is not only possible, but important to try to be a good person in the midst of experiencing new people, new situations, and trying conditions.
Stay close to your own heart, be honoring of other people. Try to live in Leadership, Cooperation, Enthusiasm, and Improvement. It is like doing a perfect barre!
One of the most important life lessons. Thank you, Lynn!
Summer Dance is the winner of the Moonbeam Silver Medal award, was featured in Girl's Life magazine, and was "Editor's Pick" in the summer issue of Dance Spirit magazine. Pair it with ballet music from the story, including Nutcracker, Les Slyphides, Les Patineurs, and Swan Lake, and it's the perfect gift for an aspiring dancer. Get your copy at Amazon
, createspace.com, Barnes & Noble, and other retailers.
Kindly follow, like or share:
Nichelle Suzanne is a writer specializing in dance and online content. She is also a dance instructor with over 20 years experience teaching in dance studios, community programs, and colleges. She began Dance Advantage in 2008, equipped with a passion for movement education and an intuitive sense that a blog could bring dancers together. As a Houston-based dance writer, Nichelle covers dance performance for Dance Source Houston, Arts+Culture Texas, and other publications. She is a leader in social media within the dance community and has presented on blogging for dance organizations, including Dance/USA. Nichelle provides web consulting and writing services for dancers, dance schools and studios, and those beyond the dance world. Read Nichelle's posts.