This Sunday Snapshot is a little different. Rather than pulling from our Flickr Photo Pool, I wanted to share an entire website with simply gorgeous photos. Find more like the one below at the Ballet Zaida website:

According to Oliver Endahl, the photographer, the purpose of the Ballet Zaida photography project is to "educate and expose the public to ballet, as well as inspire the world through pictures." A former ballet dancer himself, his work is definitely inspiring as well as inspired, featuring incredibly talented dancers in stunning locations. And there is just gallery after gallery of images – a visual feast.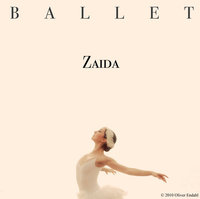 The website offers downloads for your desktop or iPhone background and you can also schedule a shoot with Oliver.
Be sure to check out and LIKE Ballet Zaida on Facebook to keep up with the latest blog posts and gallery photos.
Kindly follow, like or share:
Nichelle Suzanne is a writer specializing in dance and online content. She is also a dance instructor with over 20 years experience teaching in dance studios, community programs, and colleges. She began Dance Advantage in 2008, equipped with a passion for movement education and an intuitive sense that a blog could bring dancers together. As a Houston-based dance writer, Nichelle covers dance performance for Dance Source Houston, Arts+Culture Texas, and other publications. She is a leader in social media within the dance community and has presented on blogging for dance organizations, including Dance/USA. Nichelle provides web consulting and writing services for dancers, dance schools and studios, and those beyond the dance world. Read Nichelle's posts.