Rick Long has performed in over 50 major cities in the U.S. and abroad.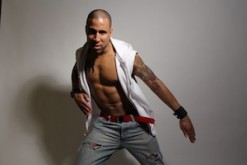 He has danced and choreographed for artists like Lisa Lisa and Daddy Yankee, has performed with Salt-N-Pepa, Trey Songz, and SWV, and recently appeared in Step Up 3D, the Movie.
Rick has been kind enough to answer a few questions about his professional career as a dancer in an ongoing Dance Advantage series called Pro Dancer Profiles.
Rick comes from a family of dancers. Trained at Broadway Dance Center in New York City, he has studied with notable choreographers such as Frank Hatchett and Wade Robinson.
Specializing in Dancehall, Jazz, and Hip Hop styles, Rick's choreography has a smooth, Caribbean swagger. Currently, he teaches Dancehall and Hip Hop classes at Pearl Studios and at David Barton's exclusive fitness gyms in New York City. Rick was recently selected as one of the models for 2013 New York Fashion Week, for designer, Adrian Alicea.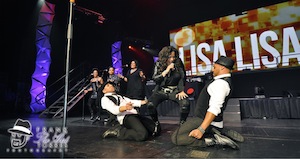 Dance Advantage: What's the best career advice you've ever received?

Rick Long: Always be a leader and create your own path. Never be a follower.
DA: What, if anything, regarding having or pursuing a career in dance came as a surprise to you?

RL: What came as a surprise to me is how unappreciated our role as a dancer has been. With all the blood, sweat, tears and determination, we still seem to be at the bottom of the totem pole when it comes to the entertainment industry. Although, now we are starting to get more recognition with the help of TV Shows like So You Think You Can Dance and America's Best Dance Crew.
DA: Describe a time in your career or development when you came to an important crossroad.
RL: I gave up a job that had great benefits and pay. However, I realized I honestly wasn't happy there because my heart beats for dance. So I quit that job, moved to New York, and pursued a dance career. Staying with a friend, not having steady pay, and knowing the dance life is not stable — you don't get the best health benefits, if any, and the pay isn't always good — but dance makes my heart smile. I wouldn't want to do anything else but that. I'm so glad I made that decision.
DA: When you look back on the auditions or opportunities you DIDN'T get, what do they have in common?
RL: My heart and confidence wasn't into them. Deep down, I knew those parts weren't for me, and thus I didn't give my all. I know you're probably asking, "Why even go?" but back then I hadn't learned how to just go and give your all in anything you put yourself into.
DA: What's the most important skill you've needed as a professional that you wish you'd learned earlier?

RL: Determination and focus! We all have obstacles in life, but staying determined and focused on your craft trumps all obstacles and makes the road blocks in life so much easier to get over.
See more photo and video of Rick Long at his website: meetricklong.com.
Check out his dance reel below:
[youtube=http://www.youtube.com/watch?v=tBagi5fEuV8]
Kindly follow, like or share:
Nichelle Suzanne is a writer specializing in dance and online content. She is also a dance instructor with over 20 years experience teaching in dance studios, community programs, and colleges. She began Dance Advantage in 2008, equipped with a passion for movement education and an intuitive sense that a blog could bring dancers together. As a Houston-based dance writer, Nichelle covers dance performance for Dance Source Houston, Arts+Culture Texas, and other publications. She is a leader in social media within the dance community and has presented on blogging for dance organizations, including Dance/USA. Nichelle provides web consulting and writing services for dancers, dance schools and studios, and those beyond the dance world. Read Nichelle's posts.