Pointe shoes: A Love Affair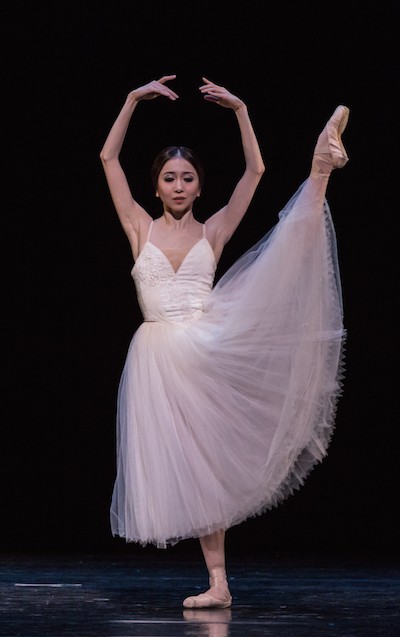 The relationship a ballerina has with her pointe shoes is fascinating. Considering the beauty and magic of a ballet performance, one might imagine it a tender, benevolent affair. But we know better, don't we?
Pointe shoes are pressed, mutilated, drawn and three-quartered before they can ever adorn the feet of a dancer in class or performance. And once pointe shoes are broken and useless, they're tossed aside. Woe to the next pristine pair!
Yet, pointe shoes are the object of every young ballerina's desire and, though she may go through a period of love/hate, most dancers who move on to professional stages show great respect for the tool of their trade. A ballerina takes care in choosing her pointe shoe and when she finds a "partner" she really likes, she's loyal. A dancer prepares her pointe shoes with devotion, even if her methods lack a certain… elegance.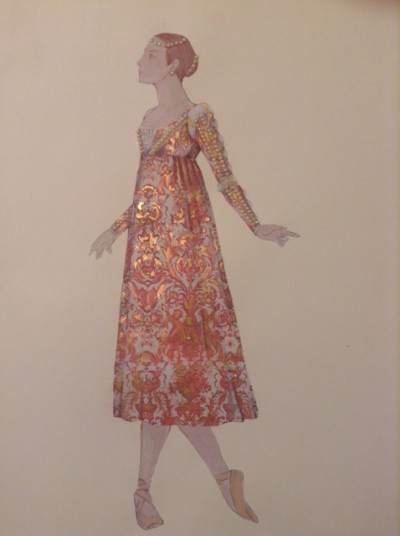 In fair Verona, where we lay our scene…
Our love affair with pointe shoes gets me thinking about other examples of torrid entanglements in the ballet world. There are plenty of specimen, but during the month of February, Romeo and Juliet glide to the forefront.
Here in Houston, we await the world premiere of an entirely new production of Shakespeare's famous love story. Presented by Houston Ballet February 26 – March 8 2015, Romeo and Juliet is choreographed by artistic director, Stanton Welch with sets and costumes by acclaimed Italian designer Roberta Guidi di Bagno. [Get tickets here.]
In celebration of this event and of pointe shoes (and the ballerinas who wear them), I decided to ask four of Houston Ballet's female dancers to tell us about her pointe shoes and the tough love she shows them.
Let me introduce you to the dancers…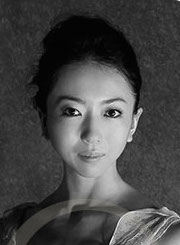 Originally from Japan, Houston Ballet Principal, Yuriko Kajiya studied ballet in China and Canada and is a past Prix de Lausanne Scholarship winner. After joining American Ballet Theatre's Studio Company in 2001, she later apprenticed and rose to the rank of soloist with ABT's main company. In July 2010, she appeared on an episode of So You Think You Can Dance, along with fellow ABT soloist Jared Matthews. Ms. Kajiya is well known in Japan, having starred in the high profile documentaries, Passion Across a Continent in Japan (2007) and Yuriko: Ballerina (2011) which appeared on national television across Japan. In September 2013, she met with the Prime Minster of Japan, Shinzo Abe, while he visited the U.N., to discuss women's rights within Japan. She joined Houston Ballet as a first soloist in 2014 and was promoted to principal dancer in November of that same year.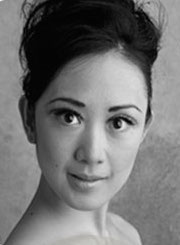 Houston Ballet soloist, Nao Kusuzaki, grew up and trained in Japan until the age of 10, when she moved to America to study at the Washington School of Ballet. Ms. Kusuzaki danced professionally with Boston Ballet for five seasons. She later joined Houston Ballet in 2004 and was promoted to the rank of soloist in 2008. She has danced featured roles in Stanton Welch's TuTu, Falling, and Brigade, premiered in Nosotros and Punctillius, and has danced the roles of the Sugar Plum Fairy, Snow Queen, and Arabian in The Nutcracker; Cio-Cio San and Suzuki in Stanton Welch's Madame Butterfly and Nikiya in La Bayadère.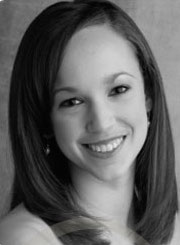 Born in Sacramento, California, Houston Ballet demi soloist, Elise Elliott trained at the Deane Dance Center. In 2007, she became a member of Houston Ballet II, where she performed in many ballets, including a world premiere by Stanton Welch, choreographed to Brahms' Liebeslieder Waltzes Op. 52 for Da Camera of Houston. Later that year, she joined the main company and has been featured in many ballets, including Stanton Welch's Falling; Antony Tudor's The Leaves are Fading; Jiri Kylian's Falling Angels, Stanton Welch's Of Blessed Memory; and William Forsythe's The Vertiginous Thrill of Exactitude. Elise was featured as the "On The Rise" dancer in Dance Magazine's April 2014 issue and is married to fellow Houston Ballet dancer, Rhodes Elliott. I first spoke with Elise in 2009, when her last name was still Judson and she was a corps dancer taking on the role of Sugar Plum Fairy.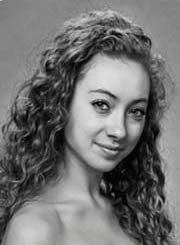 Alyssa Springer, originally from Orange County, California, is a member of Houston Ballet's corps de ballet. She began her study at Ballet Pacifica and continued her training with John Gardner and Amanda McKerrow of ABT, California Conservatory of Dance, Anaheim Ballet, and attended the prestigious Stiefel and Stars program for two summers. Ms. Springer performed as a Snowflake with the company in Ben Stevenson's The Nutcracker during her first year as a Houston Ballet Academy student, later joining Houston Ballet II midyear. She was offered an apprenticeship with the company shortly after and has appeared in a number of world premieres by Stanton Welch, James Kudelka's world premiere of Passion as a demi-soloist, and William Forsythe's In the Middle, Somewhat Elevated, performing the lead role originated by Paris Opera's Sylvie Guillem.
Which is your pointe shoe of choice? And what do you love about it?
Yuriko: I wear custom shoes from Capezio. Capezio is based in the U.S. and has a shoe factory in New Jersey. If there's any problem with my shoes, I can talk to my shoe fitter, who I LOVE, Yolaine, and she can fix it for me right away.
Nao: I wear Gaynor Minden brand pointe shoes. The quietness of the shoes is my favorite feature. Also, the staff at Gaynor Minden are always helpful in customizing the shoes to fit according a dancer's every need.
Elise: I am a Freed Classic girl. One of the best things about wearing Freed Classics is that you can customize every part of the shoe. You can change the length of the vamp, how high the sides and back of the shoe are, how many shanks are inside the shoe, if it is three-quartered or not, you name it. I have very archy feet – the fact that I can have two and a half shanks inside my shoe has saved me from going through many more pairs.
Alyssa: I currently wear customized Suffolk Spotlights. I have a wide foot and a narrow heel, so it used to be that no matter what shoe I wore, the satin would bag at my heel when I was on pointe. What I love about my shoes is that Mark and Keri Suffolk were able to fix this problem by shortening the outside shank the slightest bit. Now there is a clean line at my heel and no extra material. I also like that these shoes last me a while – something that is really important during a rigorous rehearsal and performance schedule.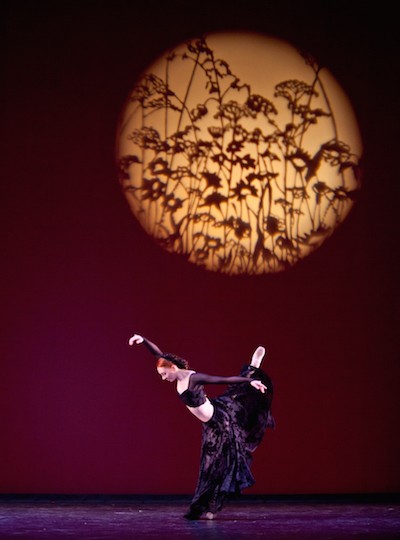 What is your favorite method for preparing your pointe shoes for dancing?
Yuriko: I always wet the box with water first. That way the the glue inside box gets soft and it will mold to the shape of my foot.
Nao: Bending them using all force, then wearing them around until they become as if part of the feet.
Elise: I do quite a bit to my shoes before I wear them. After sewing on the ribbons and elastics, I also darn the tip of my pointe shoes. I find that darning helps the box not die as fast. Next, I take the top heel pin nail out of the shank, and cut half of the top shank out of the shoe. I don't like having a fully three quartered shoe, so I just do half myself. I then step on the box to widen it, put on the shoe, and start breaking them in.
Alyssa: After I sew the ribbons and elastic onto my pointe shoes, I always put jet glue in the box of the shoe. Then I slightly soften the place where my bunions will be to take some of the pressure off. As I wear a pair and the shank starts to die, I'll glue the outside of the shank to make them last even longer.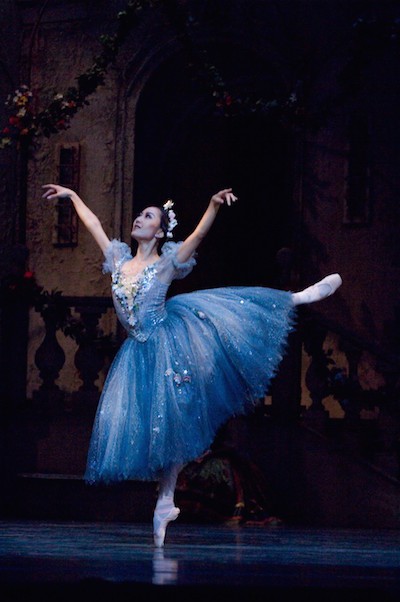 What's the strangest thing you've ever tried to break-in a shoe?
Yuriko: It's something I still do, so I don't find it strange but all the other dancers find it different. I cut the inside shank really really low. Lots of dancers like three-quarter cuts, but mine is quarter cut.
Nao: Taking the entire shoe apart, then putting them back together in a way I thought would be the most comfortable.
Elise: When I was trying different brands of shoes, before I found Freed Classics, I would try pretty much anything to get my shoes to be the right shape. For a really hard shoe that was hard to bend, I would stick the box in a door jam and open and close the door to try to break the shoe down. The fact that we all hit our pointe shoes on pretty much any hard surface to break them down and make them quieter is pretty funny, too. I hit my shoes in the stairwell we share with the musicians at the theater, and seeing me hitting the wall with my shoe always makes the musicians laugh.
Alyssa: I don't do this very often, but I have worn a brand new un-sewn pair of shoes around my apartment so they could begin to mold to my feet.
Do you have your own pointe shoe love story to tell?
We'd love to hear about it in the comments.
Kindly follow, like or share:
Nichelle Suzanne is a writer specializing in dance and online content. She is also a dance instructor with over 20 years experience teaching in dance studios, community programs, and colleges. She began Dance Advantage in 2008, equipped with a passion for movement education and an intuitive sense that a blog could bring dancers together. As a Houston-based dance writer, Nichelle covers dance performance for Dance Source Houston, Arts+Culture Texas, and other publications. She is a leader in social media within the dance community and has presented on blogging for dance organizations, including Dance/USA. Nichelle provides web consulting and writing services for dancers, dance schools and studios, and those beyond the dance world. Read Nichelle's posts.