A community college dance student in California, looking to continue with professional training in modern dance wrote me seeking some advice and opinions on programs in both Los Angeles and New York (both potential points of relocation for this student). In the student's shortlist of possible programs were the Debbie Allen Dance Academy (LA), The Alvin Ailey School, Peridance, and Limon Institute (NYC).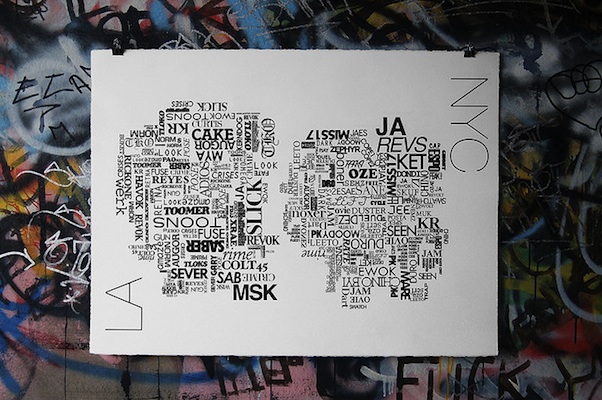 My first thought regarding the question was to wonder about the student's ultimate goal. If I were to answer with questions of my own, I'd want to know,
"What would you ultimately like to do with your training?" and "What kind of dance career would you like to have?"
I'd ask because in my mind these two cities have different dance "personalities" and to my knowledge the programs, training, and careers to be found in each are quite different. However, born and raised in the Northeast, I admittedly know much more about New York and lack any real familiarity with L.A. Perhaps the differences were only in my mind!
So, I turned to Francisco Gella, a teacher and choreographer in the Southern California area who also has danced and been a part of the NYC professional dance community. Francisco generously responded in detail and has agreed to share his thoughts with readers as well.
Francisco's reply:

It depends on what kind of dance, what sector of the business you want to pursue.

There are many different amazing programs in the southern California region that are very legitimate in terms of great technical training, but the main focus of the L.A. dance scene is more about commercialism. Hip-Hop is huge in L.A. and if your interest is to dance in movies, music videos, or become a back-up dancer for a huge pop-artist, L.A. is the place to be.

However, it seems to me that you are very interested in training technically and want to explore the option of getting hired by concert dance companies. If this is the case then I would highly recommend legitimate schools in New York such as Alvin Ailey.

There are other great schools in the southern California region besides the Debbie Allen Dance Academy, there is also a wonderful company called Backhausdance – www.backhausdance.org that has been getting national press about their amazing modern dance company and school here in Orange County. Jenny Backhaus' modern dance company has been celebrated by the local press and her recent trip to New York, with performances at the Joyce SOHO were met with overwhelming media success, especially since it is a southern California based company where commercial dance is very much rampant and is the dominant industry in the area. There is also another company called Lineage Dance based in Pasadena that offers great classes.

You'll notice when I mention L.A. that I don't specifically recommend just one program. In New York, great schools such as Alvin Ailey can offer everything under one roof, with great ballet and modern training implemented at that very famous program. Unless enrolled in a university dance program such as Cal State Long Beach or UC Irvine it will be very difficult to find a comparable modern dance conservatory or program if the preference is to live in Los Angeles. You may have to take one class at one place and take another class with another program.

Unless you choose to pursue a professional career in ballet, which could then lead to a whole set of other options. There are many great ballet programs here in the Southern California region.

If it is modern dance training that interests you, New York is the mecca. Besides the Ailey School, Peridance, and Limon, you might look into Mark Morris Dance Group. [Editor's note: See our recent post on Where to Dance in New York, which lists other long-standing and notable programs and studios for you to investigate]

Remember that whatever decision you decide to make, the decision must be informed by your goals. The main question that needs to be addressed is not the city but what the dancer wants to achieve. If a dancer is going to relocate to another city to train, the opportunities inherent in the dance scene of that particular city must coincide with the specific goals of the dancer.

In addition, every opportunity in which a dancer gets involved translates to even more opportunities for the future. Your network of professional colleagues will builds on these experiences. However, the type of network must be suited to the genre he wants to specifically pursue.

I understand that L.A. is a wonderful city to live in, I love it here, and my business, NUEVO School of Contemporary Dance is based out here in the wider L.A. area. But a dancer must base their decision on which city and programs offer the best opportunities and tools for the successful pursuit of a professional career of his/her choosing. If it is modern dance, then no question, New York is the place to be. But if music videos and hip-hop are the main interest for an aspiring dancer, there is no doubt that L.A. is city that can make those dreams come true.
Well now, there you have someone with more first-hand experiences upon which to base an opinion. And maybe I wasn't so far off the mark in my own thoughts, after all.
But remember these are just opinions! And maybe our readers have some of their own opinions, thoughts, and experiences to share.
Are there programs or options in either New York or L.A. you'd like to recommend?
What has your experience been in these two cities?
Share your thoughts below!
About Francisco Gella:
Francisco Gella's career as a successful choreographer and dance educator proves that his philosophy of combining the commercial and artistic aspects of the dance world is sought out by many prestigious professional organizations. He has choreographed for Pennsylvania Ballet's 'Shut-Up and Dance' benefit, The Philadelphia Dance Company, Ballet East, Reflections Dance Company, California Ballet, Ballet Pacifica, South Bay Ballet, Tuscon Regional Ballet, and 'Dancing with the Stars' on ABC. He was the 2011 Outstanding Choreographer Award at the Youth America Grand Prix in L.A. He is the founder and artistic director of Nuevo School of Contemporary Dance, a hybrid conservatory bridging teaching philosophies of the concert dance genre with the commercial dance world.
Francisco was a company member with the Philadelphia Dance Company, Repertory Dance Theater, Spectrum Dance Theater, Ballet Pacifica, and California Ballet. He performed as a principal soloist at the Closing Ceremonies in the 1998 Nagano Winter Olympics and was featured in a PBS Dance in America Special in Daniel Ezralow's work the 'X-mas Philes.'
Francisco first began dancing in college at the age of 19 and later graduated with a B.A. in Dance from the University of Washington.
Kindly follow, like or share:
Nichelle Suzanne is a writer specializing in dance and online content. She is also a dance instructor with over 20 years experience teaching in dance studios, community programs, and colleges. She began Dance Advantage in 2008, equipped with a passion for movement education and an intuitive sense that a blog could bring dancers together. As a Houston-based dance writer, Nichelle covers dance performance for Dance Source Houston, Arts+Culture Texas, and other publications. She is a leader in social media within the dance community and has presented on blogging for dance organizations, including Dance/USA. Nichelle provides web consulting and writing services for dancers, dance schools and studios, and those beyond the dance world. Read Nichelle's posts.