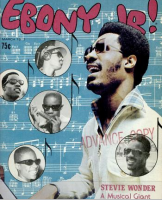 In 1977, Ebony Jr. featured a photograph of a young girl at the ballet barre.
The caption reads, "Dancing means everything to twelve-year-old Melanie Person, who wants to become a prima ballerina."
By this time, Melanie Person had already been training for about 6 years, starting first in Jackson, Mississippi and later in Columbia, South Carolina. But in the winter of 1976 she auditioned for the Dance Theatre of Harlem (DTH) Summer Intensive. She was offered a full scholarship, went on to an apprenticeship and, after graduating from Professional Children's School, became a full member of the company. For twelve years Ms. Person was a ballerina with DTH. She later earned her B.A. from SUNY Empire State College.
Then in 1999, Denise Jefferson invited her to join the PPAS ballet faculty at The Ailey School, appointing her a year later as Co-Director of the Junior Division beside Tracy Inman. Fast forward 11 years, and Ms. Person is again serving with Inman, but this time as Co-Director of The Ailey School, a position she's held since Ms. Jefferson's passing in 2010.
Ms. Person is Chair of the ballet department as well as Co-Chair of The Ailey/Fordham B.F.A program, and has served as a judge for Seoul International Dance competition and Japan's Grand Prix.
Of course, I had quite a few questions for this teacher and administrator but first, I couldn't resist a quick look back at the young dancer in that photograph.
Dance Advantage:  What's one thing you know now about a dance career that may have surprised this young lady?
Melanie Person: I know the same thing now as I knew when I was twelve!  It takes love, determination and commitment to have a career in dance!
DA: Who of your own teachers has had the greatest impact on you or your dancing?
MP: My teacher Ann Brodie in Columbia, SC had a great impact on my dancing.  She trained me and encouraged me to be the best that I could be. She is also the person responsible for me auditioning for the Dance Theatre of Harlem.  Of course, Arthur Mitchell became my mentor at DTH and helped me grow and mature technically as well as artistically during my twelve years with the company.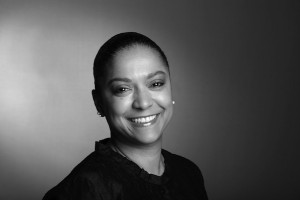 DA: If I asked your students to quote your most frequent reminders or corrections, what would they say?
MP: My students would probably quote me as saying, "Dance with your entire body. Dance with your entire being. Focus on the artistic expression as well as on the technical execution."
DA: Visitors at Dance Advantage frequently ask about extension. What advice would you give students struggling to get their leg beyond that threshold of 90 degrees?
MP: Do Pilates, Gyrotonics, yoga to help your body become more pliable and flexible. Keep stretching! Strengthen your core.
DA: Do you, like many ballet teachers, struggle to get students excited about ballet class? If so, how do you motivate students that are on fire over jazz or modern but "blah" about ballet?
MP: I think our students understand that ballet training gives them a strong foundation that will only enhance their ability to  do other techniques. Therefore, they understand the importance of studying ballet whether it is their favorite technique or not.  I encourage the students to discover how different techniques inform each other.
DA: You have the good fortune to teach class with live musicians at the Ailey School. Do you stick to classical piano for your ballet classes or do you prefer less conventional music or instrumentation?
MP: Classical music is my preference when teaching a ballet class.  However, I have taught ballet classes accompanied by musicians who play less conventional music and I really enjoyed the experience!
DA: Denise Jefferson was Director of The Ailey School for 26 years. What did she bring to her role at the Ailey School that you, personally, are dedicated to maintaining.
MP: Dedication to uphold the Ailey legacy.
DA: To what new places have you and co-director Tracy Inman, taken or hope to take The Ailey School?
MP: Our goal is to continue to give young dancers the highest quality dance education possible by offering a diverse curriculum of dance techniques, keeping up with current trends and preparing students for the ever-changing dance field.  We are training well-rounded dancers for contemporary companies, Broadway and beyond.
DA: You are also Co-chair of the Ailey/Fordham BFA program. Students come into the program from outside the Ailey school or even outside New York. What are smaller studios and programs doing well to prepare these dancers for college?
MP: I find that dancers are studying a variety of techniques in the smaller studios. This is great. Also, teachers form the smaller studios are encouraging students to attend summer intensives to give them a broader perspective on the types of training programs that exist.
DA: How could these smaller institutions be better preparing young dancers entering a college program?
MP: I think smaller institutions could focus on preparing students better for the audition process; by helping students prepare their college applications; by writing recommendation letters for their students; by choreographing solos for their students' auditions; and by encouraging their students to find a program that will allow them to fulfill their personal as well as professional goals.
Kindly follow, like or share:
Nichelle Suzanne is a writer specializing in dance and online content. She is also a dance instructor with over 20 years experience teaching in dance studios, community programs, and colleges. She began Dance Advantage in 2008, equipped with a passion for movement education and an intuitive sense that a blog could bring dancers together. As a Houston-based dance writer, Nichelle covers dance performance for Dance Source Houston, Arts+Culture Texas, and other publications. She is a leader in social media within the dance community and has presented on blogging for dance organizations, including Dance/USA. Nichelle provides web consulting and writing services for dancers, dance schools and studios, and those beyond the dance world. Read Nichelle's posts.