For the last two years, dancer Kieran Macdonald has had the opportunity to do what most young, talented dancers only dream about — collaborate with many of the world's top choreographers in the United States. On the NUVO Dance Convention tour, Macdonald is the only principal dancer and leading assistant to work with all of the star faculty.
"I have to constantly pinch myself that I get to work alongside such an unbelievably talented and inspiring group of people," says Macdonald, who was born and raised in Paisley, Scotland, and later moved to Spruce Grove, Alberta, Canada.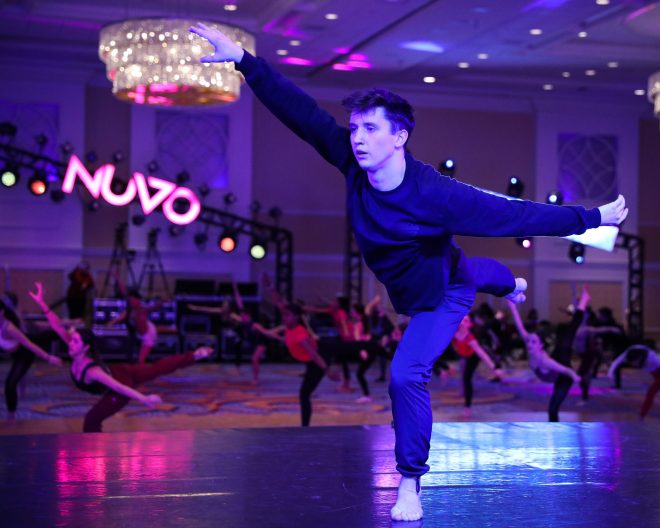 Launched in 2007, NUVO Dance Convention attracts contemporary dance professionals and artists-in-training alike and invites many of today's top working choreographers in the commercial dance and entertainment industries as faculty.
Macdonald's role as part of the NUVO family is a critical one. He collaborates with the choreographers to craft movement, teach choreography to dancers, is frequently called on to perform for students and faculty, and provides feedback as a judge when needed. Such a job requires more than being an incredible and versatile dancer. A great assistant is a "secret weapon," a role model, and an additional pair of eyes, ears, arms, and legs for the teacher or choreographer.
Macdonald trained under the direction of Shelley Tookey at Shelley's Dance Company in Edmonton, Alberta. He is also a graduate of the Victoria School of the Arts International Baccalaureate Dance Programme, receiving top scholarships from the Victoria School Foundation for the Arts, and earning distinction in Advanced I Ballet from the Royal Academy of Dance.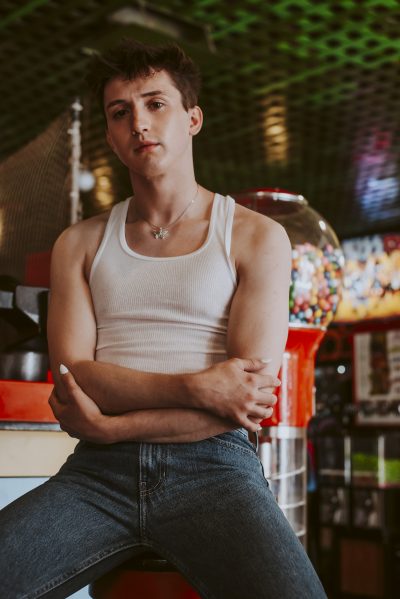 Still a teen when he entered the professional world of dance, Macdonald has accumulated an impressive list of high-profile credits. He performed the leading role of Mr. Mistoffelees in Andrew Lloyd Webber's CATS at Alberta's Festival Place and was invited to be part of Sean Cheesman's skeleton crew, a small group of dancers who work with a choreographer to create and perfect choreography, for an upcoming West End production of The Prince of Egypt. At the famous Dolby Theatre in Los Angeles, Macdonald performed for The Marvelous Mrs. Maisel Live at PaleyFest, and he can be seen in the Gucci Showtime: Spring & Summer 2019 Campaign. During The Juno Awards, his performance in a lead role dancing alongside musical artist Alessia Cara was broadcast live on Canadian television in 2016 and again with singer Shawn Hook the following year. Macdonald also starred in the award-winning film, The Politically Incorrect Truth which won the award for best choreography at The Mosquers Film Festival, and danced leading roles in O2 The Dance Company's Pieces and Mind Games by artistic director Sarah Dolan.
"Kieran [Macdonald] is one of the most talented storytellers I have had the pleasure of working with," says Dolan. "He genuinely dives into each character and movement with complete dedication."
While Macdonald remains humble about his abilities, achievements, and the opportunities he's had as an emerging dancer, it's notable how often choreographers at the top of their field recognize Macdonald as a rising talent to watch and clamor to work with him.
A choreographer for television and film, and a co-choreographer with Mia Michaels on the long-running FOX TV reality show, So You Think You Can Dance, Mark Meismer found Macdonald's dancing hard to miss during the 2015 Dance Excellence Festival in Los Angeles, where dancers from all of over the world convene by invitation only.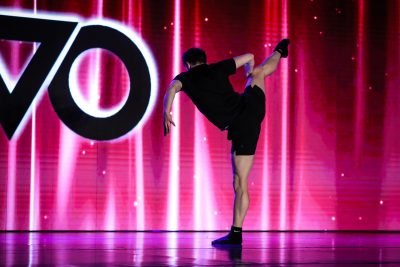 "There was a loud ring of applause before and after when I called on [Macdonald] to give an impromptu demonstration for the class," recalls Meismer. "It was one of the highlights of the session and I remember telling him that he changed my life."
Macdonald now works with Meismer every weekend at NUVO Dance Convention. The choreographer considers the young professional a gifted asset to the company and to the entertainment industry, gushing about his attention to craft, work ethic, and discipline.
"He elevates each class he assists me in and dancers all over the United States look up to him and his talent."
Emmy-nominated director, choreographer and dancer Stacey Tookey met Macdonald while he was still a student at Shelley's Dance Company.
"He struck me as one of those rare artists who have the charisma to effortlessly draw the attention of people and keep them riveted," she recalls of their first meeting. "I knew right then that I would love to work with him professionally someday."
Fortunately, Tookey got her wish, developing and demonstrating movement ideas with Macdonald during workshop classes, improvisation, freestyle and performance showcase opportunities that are part of each intense weekend at NUVO events offered in major cities across the U.S. She also worked with him on The Dance Awards, a culminating national finals competition presented annually in Las Vegas and Orlando by Break the Floor Productions.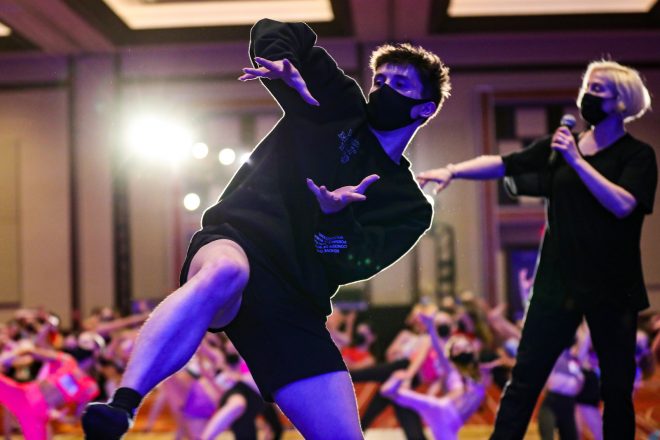 Lukas MacFarlane, founder and creative director of London-based company, UnTitled Dance Company, worked with Macdonald on the choreographer's 2017 Capezio A.C.E. Awards submission Falling, which won 1st Runner-Up in the contest for emerging and influential dancemakers. MacFarlane described Macdonald as the epitome of a professional dancer.
"He goes above and beyond, is driven, and extremely hardworking. An extremely trustworthy dancer and performer, if I could hire him on every single job I have, I would."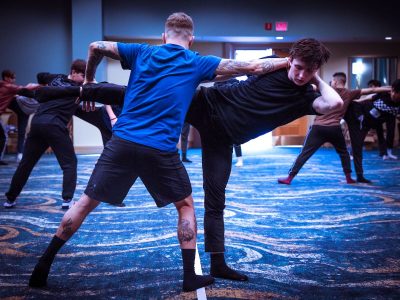 Working at NUVO with top teachers and choreographers has allowed Macdonald to enhance and work on his craft. He is always perfecting new skills.
"I'm constantly being pushed to explore new avenues of my movement," he reflects. "I know that I'm meant to be dancing and I can't picture doing anything other than moving and creating."
A 30-year contributor to the dance industry, master teacher, and director of NUVO Dance Convention, Ray Leeper considers Macdonald to be one of the most talented, well-rounded, dedicated, and responsible young dancers with whom he's had the pleasure to work.
"Kieran [Macdonald], with kindness and determination, is the definition of someone who has the drive, passion, and perseverance to make the largest of marks on the dance community, now and in the future."
All who work with Macdonald and witness his remarkable talent would agree.
"When Kieran dances the audience audibly gasps," says fellow dancer Jenn Stafford. "His technique and quality of movement make him one of the most captivating dancers of his generation."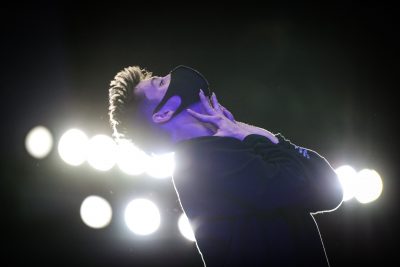 Kindly follow, like or share:
Nichelle Suzanne is a writer specializing in dance and online content. She is also a dance instructor with over 20 years experience teaching in dance studios, community programs, and colleges. She began Dance Advantage in 2008, equipped with a passion for movement education and an intuitive sense that a blog could bring dancers together. As a Houston-based dance writer, Nichelle covers dance performance for Dance Source Houston, Arts+Culture Texas, and other publications. She is a leader in social media within the dance community and has presented on blogging for dance organizations, including Dance/USA. Nichelle provides web consulting and writing services for dancers, dance schools and studios, and those beyond the dance world. Read Nichelle's posts.