Many thanks again to René Michaels for the use of his fabulous photo. Click to see more of his work.

A number of weeks ago, I decided I wanted to do something special to celebrate National Dance Week on the blog. Realizing that April was a huge month for arts awareness, I decided to utilize social media to focus on dance (all kinds of dance) in a way that would form a bridge of conversation connecting these campaigns and the artists, dancers, and communities that support them. I'd like to say I spent a ton of time planning, organizing, and more but well, to be honest, I just jumped in to see where this big/little idea would carry me.

What I'd hoped was that Why Dance Matters would be fun and exciting for the community that has grown up around Dance Advantage, and that these folks would help to spread enthusiasm among dancers on Facebook. What was unexpected, as things unfolded, was the way the idea spread elsewhere to places like Twitter (thanks to Marc Kirschner of TenduTV who first suggested the #whydancematters hashtag) and was picked up by bloggers and organizations with whom I have had little to no association.

And so carry me, it did! The contributions to this conversation, this affirmation, this confirmation that dance does indeed matter to so many, for so many powerful and meaningful reasons… how validating for this dancer, for this teacher, and for this writer/appreciator of words!

As I looked ahead at the calendar, I spotted something else unexpected… I wish I could claim I masterminded this, but in truth it is a happy accident that this final day of Why Dance Matters is perfectly aligned to accommodate the 300th article posted to this site.

Without further ado…
The Heart Of The Matter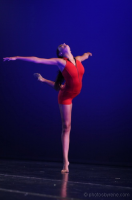 I have already contributed some of my thoughts on why dance matters in a universal sense. Here is my personal reflection:
There are intellectual reasons dance matters to me as an individual. That there are millions of ways to explore, capture, uncover, understand, implement, manipulate, and communicate through and within dance keeps me forever intrigued by possibility. This goes for training, teaching, creating, and performing movement. There are the physical benefits to dance. A body made to move feels and functions better in motion. There is emotional connectedness. When I dance I am linked to a community, to humanity, to a past, to a present, to a future. I am connected to myself, embracing choices big and small that sometimes surprise even me… I could go on about the number of ways dance fascinates.
I don't have clear memories of a time in my life when dance was not a presence. And yet, there have been many occasions when I might have walked away from it altogether, taking some other path. So here I am digging deep into first encounters to find the reasons why I never can or could.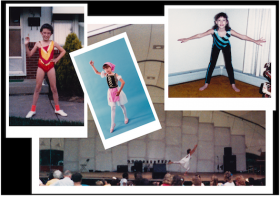 Though my brother and I had much love, much support, much for which I am grateful, my elementary school years were a tumultuous time in our household. The details are not necessary – a scenario that plays out in thousands of homes when parents do the best they can but little ears still hear, little eyes still see, and little hearts soak up the uncertainty around them. That my mom had danced as a girl, that a new studio opened in town: these circumstances led me to dance. Somewhat shy, I took to nonverbal expression. I was studious, aiming to please. In dance I found something I was good at. Something that made me feel special. In dance I found teachers who believed in me even when I did not. I felt in control of what happened in the studio and, in addition to instruction, I was given the tools to create and make my own choices about movement. In essence, dance punched holes in the veil of powerlessness that threatened my light and joy. I'm positive others have experienced this sense of powerlessness in childhood or at any age and so I am getting personal for a moment in this public space to say, Dance empowered me and it still does. And that's why dance matters to me.
While we had an amazing turnout on Facebook, the site's most recent changes interfered with my ability to communicate directly with those who opted to participate in our event. While disappointing, I am wowed that so many chose to join up! Now you can continue the conversation, share and discuss Why Dance Matters on Facebook via its NEW page!
Kindly follow, like or share:
Nichelle Suzanne is a writer specializing in dance and online content. She is also a dance instructor with over 20 years experience teaching in dance studios, community programs, and colleges. She began Dance Advantage in 2008, equipped with a passion for movement education and an intuitive sense that a blog could bring dancers together. As a Houston-based dance writer, Nichelle covers dance performance for Dance Source Houston, Arts+Culture Texas, and other publications. She is a leader in social media within the dance community and has presented on blogging for dance organizations, including Dance/USA. Nichelle provides web consulting and writing services for dancers, dance schools and studios, and those beyond the dance world. Read Nichelle's posts.