To say that I got a little lazy in my dance life by the end of last semester would be right on track.
Fall semester, I took a larger course load than normal and still had work to finish from my study abroad fiasco the previous semester (long story short – my university in Brazil went on strike, messing up my credits back in the US, leaving them to be sorted out and completed upon my return). This meant something needed to be pushed to the wayside once finals rolled around and unfortunately that thing ended up being dance.
At Beloit College, the first weekend of December was our yearly showing of student choreography. I was still feeling burnt out from choreographing and wardrobe work. After the showings and during finals week, we were lucky enough to have extra technique classes and a contact improv jam but I was too stressed out to even consider attending.
And that really sucked. Why? Because the only thing more taxing than going to a dance class you "don't have time for" is NOT going to that dance class! As the stress increased, I realized pretty quickly that I'd made a mistake by deciding not to attend these classes and made it my premature New Year's Resolution to get moving over winter break.
Class For The College Student On Break — The Search Is On
To find classes in my hometown of Jamestown, NY, I started by utilizing my Google searching skills. The studio I danced with as a kid closed the year before I graduated high school so that was no longer an option. I remembered a friend's sister taking hip-hop classes at a studio relatively near by so I made it a point to search out this studio. I found it and immediately emailed the studio owner, Libby, and explained I was looking for ballet classes to prepare for the spring. She was eager in her reply and sent me her studio schedule. Unfortunately classes were on break until January 6th, a little outside of my unemployed college-student budget, and not convenient for my schedule.
Does this scenario sound familiar to anyone else?
Quick tip if you're calling up local studios to inquire about classes which are open or available for drop in:

Many studios will let you pay a per class price if you are not going to be around for an entire season. Be up front about how long you will be in town and what you are looking for in a dancing experience.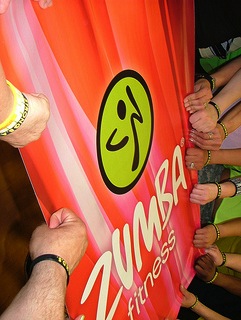 My search for ballet classes accepting random adult students within driving distance of my small town proved to be fruitless, so I began to weigh other options.
In the meantime, I renewed my membership at the local YMCA. On my third day of rudimentary stationary biking, I spotted a schedule for yoga, pilates, and Zumba classes. Perfect! Well, maybe not perfect but definitely more up my alley than long distance biking.
I coerced a couple of friends into attending Zumba classes with me throughout the break. If you're not familiar with Zumba, it combines elements of Latin dance, some bollywood dance, and more traditional dance forms (i.e. ballet and jazz) to create a full body cardio and strength workout.
Is going to Zumba classes "settling" if real dance classes are unavailable? I don't think so.
I felt like I was working the muscles I wanted to work and really enjoyed the classes. My instructor was incredibly enthusiastic and always kept the energy level high.
I came to realize the emphasis in Zumba is to personalize the movement to the fullest extent for your body. If you want an extreme cardio workout, then you jump around as much as possible but if you're looking for more strengthening and technique, you can spend more time feeling the individual movements on your body.
So maybe Zumba wasn't exactly what I was looking for when setting my winter break dance goal, but I'm glad I found it! While ballet class was a little rough on the first day back in classes here at Beloit, my time spent with Zumba kept me in shape and gave me a boost of confidence in my college jazz class.
What did you do over winter break?
Have you tried Zumba?
If you have other winter (or summer) break ideas, we'd love to read them in the comments!
Alissa Anderson is a lifelong resident of Jamestown, New York. Currently in her senior year at Beloit College in Beloit, Wisconsin, she is majoring Dance and Comparative Literature. Her choreography has been featured in the Beloit College December Dance Workshops during Fall 2011 and 2012. Additionally, she studies both Spanish and Portuguese and spent a semester abroad studying environmental sciences in Juiz de Fora, Minas Gerais, Brazil. After graduation, she plans to pursue a career writing for the arts and to continue her study of the Portuguese language.
Kindly follow, like or share: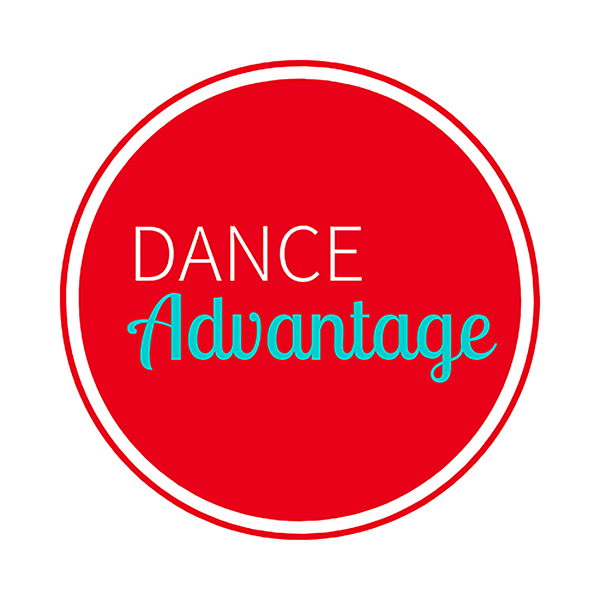 Dance Advantage welcomes guest posts from other dance teachers, students, parents, professionals, or those knowledgeable in related fields. If you are interested in having your article published at Dance Advantage, please see the following info on submitting a guest post. Read posts from guest contributors.