"I am a professional dancer who loves all things edible and pretty."
Tiffany Braniff sums up her blog, Dancing Branflakes with one statement. But don't mistake this sunny outlook for superficiality.
I've appeared on Dancing Branflakes in a new series that shares reader's old dance photos. Jump over there now to see me in all my first-grade glory. The awesome part about the submissions is that they've come from those who've gone on to be dancers, and those who haven't. It's a wonderful reminder that we all begin somewhere and a great example of the elegant way Tiffany has of bringing people together online. She connects with readers with an open enthusiasm for life, for dance, for food, and yes, pretty things that is unifying, refreshingly honest, and therefore meaningful.
I really enjoy Dancing Branflakes, and I think you will too, so I caught up with Tiffany to ask her a few questions about dance and blogging.
Dance Advantage: Tell us a bit about your background in dance, Tiffany.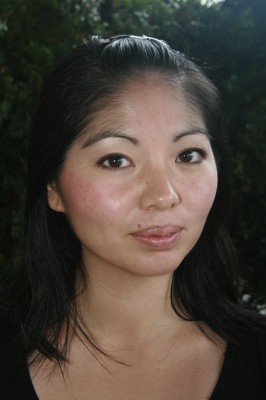 Tiffany Braniff: I started dancing at 10, later in life in dancing terms. Because of that I worked harder to retrain my muscles. I think that work ethic is what set the tone for the rest of my dancing career. I had to always work harder, smarter, and more than everyone else.
I studied the RAD method with Pamela Hayes in Sacramento. I went on to BYU to study dance and actually really struggled there, not with grades but with my identity. I had one ballet teacher tell me "You are a beautiful dancer, just not in ballet." The modern teachers told me I looked "too ballet." It was after I left BYU that my technique flourished and I began to understand who I was as a dancer. I am still learning and growing but I finally feel confident in my abilities for the first time in my life.
(For the record, BYU has an amazing modern dance program and introduced me to the Bartenieff method. I adopted this method into my training and it has changed my dancing dramatically for the better.)
Right now I am a company member of Dangerous Lorraines Dance Theater in Sacramento. I take ballet and modern dance classes as often as I can. I am also a teacher at Northern California Dance Conservatory where I teach ballet and little kids.
DA: Where did your supercute blog title come from?
The name is a play on my last name, Braniff.
DA: Why did you start blogging?

TB: I started blogging as a way to keep in touch with my family. Then I realized my family never read my blog so I changed the format to blog about a dancer's life. I figured it would be a way to share my love for dance and the dance world in general to a broader audience. It's important for me to promote dance any way I can.
DA: How long have you been blogging?
TB: I started blogging two years ago, but this dancing blog started nine months ago. The support from the blogging community is great. Within my own community of blogging friends we've opened up to each other in a way that feels so close and comfortable that everyday I look forward to their posts. If done right, a blog can be a beautiful look into one's soul. Good bloggers appreciate that and build wonderful relationships from that intimate glimpse.
DA: Dancing Branflakes covers a whole range of topics. You are a dancer who blogs but not always a dancer blogging about dancing. Did you consciously decide to do things this way?
TB: Great question and I'm glad you like the variety! My goal was to blog everyday but to blog about dance everyday can get boring, even if you love dance. As someone who's life revolves around dance, sometimes you just need a break. So posting things about food, fashion, and life's beauties was just an organic occurrence. And maybe a little symbolic of a dancer's life.
DA: As a result of your diverse focus, you also have a diverse readership. What has most surprised you about your community of readers?
TB: They love dance! I love it because I think this blog has helped them rekindle their love for dance or has given them a forum to express their excitement for dance even if they aren't dancers themselves. It's such a beautiful art form- who wouldn't love it?
DA: What has blogging done for your dancing?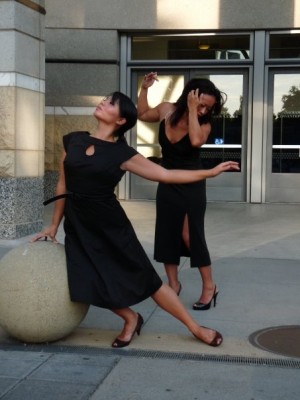 TB: It has helped me stay motivated and excited about it. I find myself thinking about life lessons and funny stories within the classes I teach or performances I am in and wanting to share it with my readers. Their enthusiasm for dance is so infectious and supportive that I can't help but always feel inspired and blessed to have chosen this profession.
DA: Name one non-dance blog that you think every dancer should read?
TB: This is the hardest question! Cup of Jo is probably the most refreshing and hugely popular blog. She's the guru of all bloggers, knows how to captivate an audience in a single phrase, and blogs about everything that everyone loves. She's a professional with over ten thousand followers but has a real homey feeling.
DA: What is coming up for you in the future that you are really excited about?
TB: This summer I am going to Repertory Dance Theater's Workshop in Utah. For the first time since college I will be able to dance every day from morning until night. I feel like my body is at it's peak and the desire to dance has never been greater. Right now I'm always looking for more so I'm on the look out for auditions, performance opportunities, and collaborations. As for my blog, more giveaways! I love them and I love giving gifts to people.
Dancers, teachers, and parents,
do you have a favorite non-dance blog that you read regularly?
Kindly follow, like or share:
Nichelle Suzanne is a writer specializing in dance and online content. She is also a dance instructor with over 20 years experience teaching in dance studios, community programs, and colleges. She began Dance Advantage in 2008, equipped with a passion for movement education and an intuitive sense that a blog could bring dancers together. As a Houston-based dance writer, Nichelle covers dance performance for Dance Source Houston, Arts+Culture Texas, and other publications. She is a leader in social media within the dance community and has presented on blogging for dance organizations, including Dance/USA. Nichelle provides web consulting and writing services for dancers, dance schools and studios, and those beyond the dance world. Read Nichelle's posts.