Some of us are called to be performers, some to be teachers, but if you think the options for a career in dance end there, you are mistaken!

Over time, Dance Advantage plans to cover these alternative callings in depth, with guest posts and interviews by those with first-hand experience. For today, the Career To Consider is Dance/Movement Therapy, which we are presenting with the help of Susan Rizzo Vincent.

Susan established the Andréa Rizzo Foundation in memory of her daughter, who, after surviving childhood cancer, was tragically killed at the age of 24 by a drunk driver. Andréa's dream was to become a dance therapist and give children with cancer and disabilities the gift of dance. Susan founded Drea's Dream, a nonprofit organization that raises funds to provide dance therapy to children with cancer and special education needs.

Susan has been kind enough to prepare some frequently asked questions and will introduce you to two dance/movement therapists working in the field.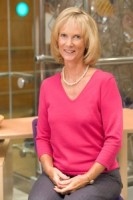 As President of The Andréa Rizzo Foundation, we fund Dréa's Dream pediatric dance/movement therapy program for children with cancer and special needs in schools and hospitals nationwide.  I have personally had the honor to observe the transformation and healing that takes place within these children – psychologically, emotionally and physically.
What is dance/movement therapy?
Based on the assumption that the body and mind are interrelated, the American Dance Therapy Association defines dance/movement therapy as "the psychotherapeutic use of movement to further the emotional, cognitive, physical, and social integration of the individual."
They further explain that dance/movement therapy is practiced in mental health, rehabilitation, medical, educational, and forensic settings, and in nursing homes, day care centers, disease prevention, and health promotion programs.
The dance/movement therapist focuses on movement behavior as it emerges in the therapeutic relationship. Expressive, communicative, and adaptive behaviors are all considered for both group and individual treatment
How do I become a dance/movement therapist?
Professional training of dance/movement therapists occurs on the graduate level.
R-DMT (Registered Dance/Movement Therapist) is granted to individuals who have completed a master's degree in dance/movement therapy or a master's degree in a related field plus 45 credits of specific dance/movement therapy curriculum. All candidates must complete a 700 hour supervised clinical internship in dance/movement therapy.
BC-DMT (Board Certified Dance/Movement Therapist) is awarded only after R-DMTs have completed 3, 640 hours of supervised, professional clinical work. BC-DMTs are qualified to teach, provide su pervision, and engage in private practice.
Many BC-DMT's hold state licenses, National Certified Counselor (NCC) status, and doctoral degrees.
For more, discover How To Become a Dance/Movement Therapist and find a list of undergraduate and graduate programs at the ADTA website.
Who Are Dance/Movement Therapists?
Watch dance/movement therapy in action and hear a great explanation of the work by Dr. Lori Baudino, Psy.D., BC-DMT in this video created by Mattel Children's Hospital UCLA.
Movement Therapy Mattel Childen's Hospital UCLA
www.dreasdream.org/news/movement-therapy-at-mattel-childrens-hopsital-ucla/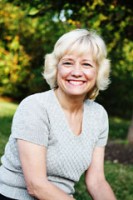 I caught up with Becky Engler-Hicks, Ph.D., R-DMT (Becky Brittain) who currently works in St. Louis, MO and asked a few questions about her lengthy and rich career.
What are the rewards of a dance-movement therapy career?
A career in dance-movement therapy is endlessly rewarding in an intellectual, physical, creative and spiritual way. Every day that I have worked as a dance therapist, I have enjoyed the non-verbal attunement that I felt working with individuals and groups. It is fun and joyful work that can change lives for the better to improve emotional and/or motor functioning and developing insight into one's particular situation. Each client is unique, with differing somatic histories and needs and challenges.
Can you describe the various facets of your career as a dance/movement therapist?
In a long career span as a dance therapist I have treated infants, children, adolescents and adults in schools, residential treatment facilities, and hospitals. I have worked with autistic, emotionally disturbed, special needs, deaf and blind children. I have seen adolescents and adults with mental health issues and eating disorders. For many years I have taught undergraduate dance therapy classes on the college level and supervised students working as interns. It has been my privilege to inspire many of my students to go on to pursue rewarding careers in this field.
What research can you site about the proven impact of dance/movement therapy?
Recently, Dr. Bruce Perry, MD, one of the foremost trauma specialists in the US, stated that in a five-year study of many therapeutic approaches, that dance-movement therapy and music therapy are the only two modalities that consistently help traumatized children. This is an incredible endorsement of our remarkable healing field of study.
What are YOUR questions about Dance/Movement Therapy?
What other dance careers would you like to know more about?
---
Dance Moms,
Help the Andréa Rizzo Foundation and show you know what really matters!
Kindly follow, like or share:
Nichelle Suzanne is a writer specializing in dance and online content. She is also a dance instructor with over 20 years experience teaching in dance studios, community programs, and colleges. She began Dance Advantage in 2008, equipped with a passion for movement education and an intuitive sense that a blog could bring dancers together. As a Houston-based dance writer, Nichelle covers dance performance for Dance Source Houston, Arts+Culture Texas, and other publications. She is a leader in social media within the dance community and has presented on blogging for dance organizations, including Dance/USA. Nichelle provides web consulting and writing services for dancers, dance schools and studios, and those beyond the dance world. Read Nichelle's posts.