Frequent Dance Advantage guest, Melanie Doskocil is back with a fantastic list of some classic choreographic devices, or "games" for you and your students to play with. The collaborative dance-making process with which she used them is one of my favorite ways to choreograph because it gives students some ownership of the movement material. Enjoy using these with your dancers and let us know how they work for you!
I was beginning to feel like all my contemporary choreography was just cheap imitation of choreographers I'd worked with or respected.
I was lacking my own original voice. Or was maybe just afraid of it.
So, for our annual recital this past May, I decided that I wanted to approach the choreography for my advanced students a little differently.
I called my students together for a 3 day workshop over MLK Jr weekend and came with no movement prepared. Just lots of choreographic games.
I let the students create plenty of movement and then, like a jig-saw puzzle master, I put the pieces together, made them cohesive, tweaked them, and filled in the gaps with other movement ideas.
While this is not a new way of doing things, it was for me and the students. The kids had a great time and the piece was unusual for them and for me. To my pleasure and horror, my boss, the Executive Director of our organization, LOVED the piece and now wants us to do MORE work like that (uh oh-choreographic panic!).
It's summer now, the days are long and warm, and it's a great time to let inspiration flow. I usually wait until January to start thinking about what I'm going to do for the May show, but this year, my Modern dance guru, Adrianna Thompson, and I sat down and started to brainstorm about choreographic devices.
Here are some great games we remembered from our days as students.
Unfortunately, we can't remember which teachers gave us which devices and which ones we just came up with ourselves. We'd like to thank all our teachers for passing on this inspiration to us: Eiko and Koma, Viola Faber, Margaret Jenkins, Robert Johnson, Alonzo King, Mark Morris, Daniel Nagrin, Anna Sokolow, Jeff Slayton, Elizabeth Streb.
1. First Dance:
This is a great one if you are in a situation where you don't know the students very well. Ask students what was the first style of dance they ever did and to do a step or short movement phrase that best represents that style of dance.
2. Name Game:
Have students write their name in the air. After everyone has done this ask them to do it with their non-dominant hand. Then assign each student a body part to write their name with and have the rest of the group try to guess.
Then ask students to change the level of their writing. If they did it standing up, try sitting down, try to stretch it across the whole room or do it in place without traveling.
3. Gesture Game:
Part A:
Talk with students about gesture and how some gestures could be understood by someone speaking any language.
How would they communicate their needs if they had crash landed on an alien planet? Ask each student to get up and demonstrate a universal gesture.
Part B:
Talk to students about  a common activity they are all familiar with, like sitting in the classroom at school (or driving in a car, or going on a picnic).
Ask students to come up with 4 gestures that they would normally do during that activity. (IE, at school, sitting at their desks, standing in the lunch line, at their locker, in the classroom, etc.)
Ask students to put the 4 gestures together into one phrase of movement. Then make those gestures larger than life. Partner up the students and have each teach their partner their phrase, then put the two phrases together.
4. Adjective Game:
Before going into the studio, do the following 2 things:
Come up with a short movement phrase of about 8 or 16 or 32 counts.
Write down on individual pieces of paper several adjectives: hot, tired, excited, blue, tenacious (it's ok if students have to look up the word).
Teach students the movement phrase and then have each student draw one of the pieces of paper out of a hat. The student must then do the movement phrase with that word in mind. Have the other students try to guess the word.
5. Props Games:
There are many games using props. Here are two that are a lot of fun: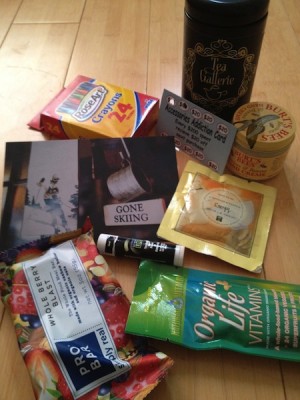 1. Ask your students what they have brought with them. What's in their dance bag?
Grab something and use it to create a short movement phrase.
2. The teacher/choreographer brings a bagful of goodies. Cards, chapstick, candles, food bars, those little sugar in the raw packets, postcards, whatever. I like to find items with writing on them, it gives another dimension for the students' creativity.
Ask students to each draw one out of the bag and create a movement phrase based on the item. There are no rules, so students can use the words, the item, the smell, the ideas the item represents… just let their creativity flow.
6. Parameters:
Give the students a set of parameters and ask them to come up with a 16-count phrase.
Example: The phrase must start with a classical ballet waltz turn (arms of choice), have one turn (pique, pirouette, tour, spin, swivel, axle, anything), change levels from floor to standing and standing to floor at least once, have at least one non-classical movement (but can have more) and at least one classical movement. Go.
7. Phrasing:
Once a teacher or student has created a phrase, retrograde is a great tool to creatively add to the phrase. Ask students to completely reverse, not just the order of the steps, but to rewind the steps as if they were rewinding a video.
Here's another phrasing tool: Teach 4 simple moves: A, B, C, D and play with putting those moves together. Examples would be A, B, A, C, D, C or A, B, C, D, D, C, B, A or any other combination.
As students get comfortable the simple moves can be turned into phrases and the phrases can be put together as ABA, CDC etc.
8. Alternate Facing:
Create a short 8-16 count phrase.
Ask students to observe each other from the front, back, and sides. How does what we see change depending on vantage point?
Ask students to imagine the floor is clear glass or plastic and covered in sand and that the audience is sitting below this floor. How would they create movement that would be interesting if seen from below?
9. Follow the Leader: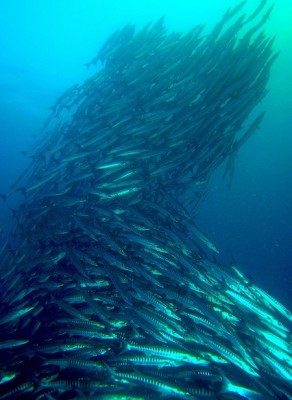 This round-robin game helps students think quickly while moving in a group.
Rather than stand in a line, ask students to clump up with one person in the front. The front person is the leader and initiates movement or a phrase of movement (set a limit so they don't get caught up in their own choreographic process).
When the movement turns to the side or back, the instructor calls out the name of the person now in the front and that person takes over as leader until the movement turns again and a new person is in front.
As students progress in this exercise see if they can choose a new leader organically, without the teacher having to name someone. Even if part of the group ends up following one leader and part of the group another, it can be interesting!
10. Sleep Game:
This is a great spatial awareness game and gives students a very slow, safe way to interact with other bodies moving through space.
Have students lie on the floor on one side of the room, or in one corner, and imagine a sleep conscious, dream-like state. With their eyes closed ask them to slither, roll, move across the floor all the way to the opposite side in this ultra slow trance-like state.
Keep the eyes closed! They can rise and stand but it must retain that super slow dream quality. How do they interact when they meet another student? A wall or other obstacle?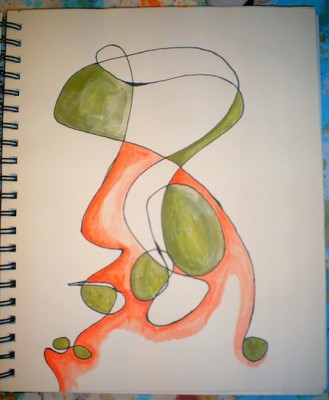 11. Pathway Patterns:
Another great spatial awareness game is this patterns game. It also teaches students how to interact with an unexpected foreign body in their space.
First ask each student to come up with a simple, short traveling movement phrase.
Then, either draw several floor patterns yourself and have the students select them randomly or ask the students to draw a simple pathway on a piece of paper.
Students will then apply their movement phrase to the pattern they drew on the paper.
After they are comfortable with their phrase and repeating the phrase within their drawn pathway, pair students up and have them repeat their phrases with their patterns overlapping on the floor.
Do they intersect? What happens when the two phrases and patterns intersect? What interesting new thing happens when the pathways and phrases overlap?
Now assign each student a color and ask them to repeat the phrase with that color in mind. What changes? Now swap colors. Any more changes?
12. Musical CD's:
Create a short phrase 16-32 counts long and make sure students are comfortable with it.
Then give students some parameters to alter the phrase on their own: retrograde the whole thing, or certain sections, repeat certain sections, or use any of the above choreographic devices to allow students to play and make the phrase their own.
Three at a time, ask students to perform their new phrase (they will all be different now because of the playing) without music, just to their own timing.
After everyone has had an opportunity to do their phrase, start again with the first group. This time the teacher selects random music from their collection (have a great variety of music from all genres prepared!) and the students now dance to that selection of music.
When they are done ask them to face a different direction and do it again, with no music. Then choose a completely different type of music and have them perform their phrases with the new facing and new music. Do this three times with each group, changing facing 3 times and music three times.
It's important to let them do the phrase with their new facing at least once before throwing the new music at them. This gives their brains a chance to reset in the new direction. At the very end, choose one piece of music for each group and ask them to put their 3 facings together into one long piece.
What choreographic games can you add to the list?
What do you do when your compositions start to feel stale?
Share in the comments!
Melanie Doskocil

directs the School of the

Aspen Santa Fe Ballet

with over 20 years of professional dance and teaching experience. She began her professional dance career in 1989 with Ballet Arizona and continued on to dance with Oakland Ballet, Nevada Ballet Theater, City Ballet of San Diego, Aspen Santa Fe Ballet, Mia Michaels RAW, and Odyssey Dance Theatre in Utah. Ms. Doskocil began teaching in 1995, for City Ballet of San Diego, under the mentorship of Steven and Elizabeth Wistrich. She continued teaching and began directing at Center Stage Performing Arts Studios in Utah, where she created their pre-professional ballet program. Melanie has mentored with master teachers Jean-Philippe Malaty, Tom Mossbrucker, Hilary Cartwright and the excellent faculty of Marcia Dale Weary's Central Pennsylvania Youth Ballet. She shares her teaching stories, ideas, and some favorite ballet classes on her blog at

www.balletpages.blogspot.com

.
Kindly follow, like or share: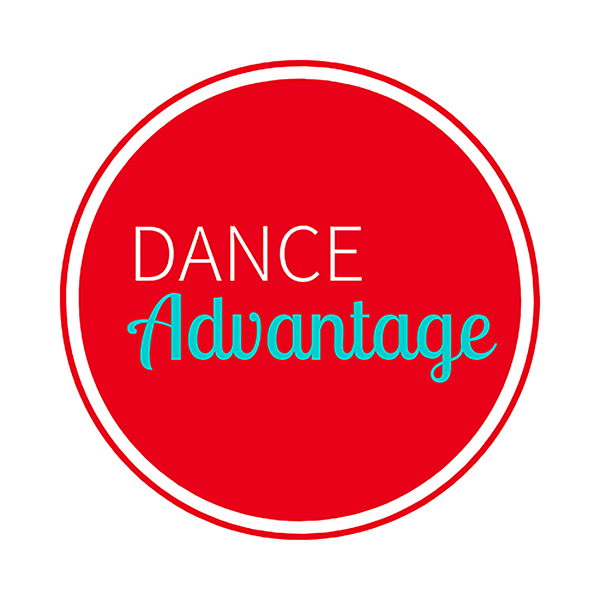 Dance Advantage welcomes guest posts from other dance teachers, students, parents, professionals, or those knowledgeable in related fields. If you are interested in having your article published at Dance Advantage, please see the following info on submitting a guest post. Read posts from guest contributors.