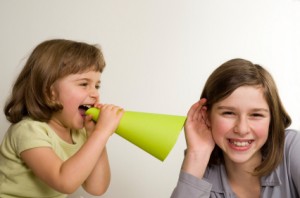 A studio owner recently asked us at DanceStudioOwner.com about how she could balance the demands of trying to grow her studio, she's the primary teacher, plus manage the office. Factor in being the mom of young children and you have a recipe for overwhelm.
Chaos casserole to be exact!
Here are four insights I've learned along the way that may help you and your effectiveness at the dance studio as a busy mom.
Transform overzealous parents into your best volunteers.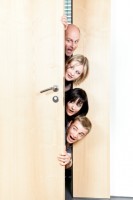 Set your radar to detect the mom that pulls you aside after every class for a 'question' or emails about every memo that goes out as the possible stage mom. She might be the one that needs to know everything about the music, costumes, rehearsals, tickets, and more (seven months before the performances).
Take a step back and transform moms like these by inviting them to be a part of the process. You might be surprised. These moms are prime candidates to be your best backstage helpers or volunteers, your eyes and ears when you can only be in one place at a time.
The key is to step up into a leadership role and give volunteers clearly defined roles and tasks on everything that you could use an extra hand with.
Here's an example:
At our studio we have an average of two moms per class that are designated to stay with the young dancers backstage at all times. They are our go-to volunteer crew on recital weekends and performances.
These moms coordinate fun, quiet activities to keep the kids busy backstage, they take the kids to the potty, fix lipstick, tie up tap shoes and more. We have 100% confidence that our youngest dancers are cared for during showtime, and all the other moms in the class appreciate the mom's presence with the kids.
Take a few moments to ask yourself:

Who are the parents in your studio that would love to be a part of your team on recital weekends or performances?
What checklists or systems could you put in place to delegate tasks and responsibilities?

Then transform overzealous parents into your best volunteers by channeling their interest and enthusiasm.
If you wanted to be a bookkeeper, you would have become one.
I'll admit, years ago I thought as a business owner I had to figure it all out on my own. Literally. Everything from web design, to bookkeeping, to graphic design and back again. I was trying to 'save money' by doing it myself.
I was spending money on "Quickbooks for Dummies," "The Complete Idiots Guide to Accounting," and hundreds of dollars on software, not to mention late nights just trying to figure out how to post accounts. Then, a mentor of mine truly woke me up to how crazy this was.
What I was really doing was losing precious hours out of my weeks to do a task that:
I dreaded (hello I hate bookkeeping – apologies to all the bookkeepers out there!)
Was NOT a good use of my time
Caused me all sort of extra stress and drain on my energy
Was costing me money (not saving it) because I had no time to work on the tasks that could grow my business.
The best thing I ever did? I delegated the task of bookkeeping and accounting to the experts: a bookkeeper and accountant.
Beyond learning how to read the reports and understand what's happening in terms of the health of the business, which is key, I've wiped my hands of bookkeeping.
Know (and make a mental list of) what you do extraordinarily well. Then, focus on how you can do more of that.

Find other people to help you with the things THEY love, like bookkeeping, web design, and more.
Always have a Plan B support-system waiting in the wings.
At performances we have back up music if one recording fails, extra tights, shoes, things on hand to repair costume malfunctions – we're prepared!
Same goes for off the stage. If you're reading this and have kids, you know that most kids don't get sick during the hours of 8am-5pm. No, usually it starts out with a child up all night sick followed by no sleep, tears, and frantic decisions about what's going to happen tomorrow when you have a FULL schedule of meetings, classes, and more.
Who do you have on your team that can help you reschedule appointments?
Who can take care of your students or staff if you have an emergency or need a day off because of illness?
Who can send email on your behalf?
Who can teach your classes?
As entreprenuers, business owners, solo-prenuers, and dance teachers it's easy to get into the 'I'll do it myself' mentality.
Make sure you have a Plan B already in place for things like this. Whether it's an assistant or virtual assistant, a spouse, or a trusted colleague, you need a back up plan.
I personally use the resources of Gmail between our team. It's free and if I'm stuck at home with a sick child I can share documents with Google Docs. Rather than having that one critical document locked up on the office computer at the studio that I can't get to – Google Docs allow me to edit from anywhere with an internet connection, and so can my team.
Our teachers keep notebooks of choreography, class notes, lesson plans and more in our studio so that a teacher can easily step in and teach their class.
There are many, many more ways build a support system waiting in the wings. Most importantly you need your business to work when things around you aren't working.
Be efficient in the face of chaos.
I think it was after my second child was born I finally figured out that I could get a lot done in one uninterrupted hour.

Even better was what I could accomplish easily and efficiently with what we have available to us now with technology. Yes, it can feel like there are more things to manage but here are just a few examples:
Mobile banking
I can transfer balances between business accounts from my iPhone. It used to be a big production to check if funds were posted from our accounts to pay people, now it's quick, fast and from my phone. I don't even need face time in front of my computer. Brilliant!

One centralized to-do list
Yes, I used to be the queen of sticky notes. I mean sticky notes on my desk, on my computer, on the kitchen cabinets, dashboard of my car, everywhere.
Once I found ONE central place to write everything (I mean everything) down, life got more organized. When I'm on the run, which is often, I will use the voice memo feature on my cell phone. I email myself the message and then it gets transferred to my one central planner.
If you use a digital planner, great!  I'm pretty old school in my 'to-do list' and planner method, I use PlannerPads.com and love it.
Whatever system you use, my recommendation is to use one consistent system for tracking your to-do list.
Website updates
I've said this before, but a Facebook Page is the quickest, fastest, most efficient route to post important announcements like snow days, special events, immediate updates.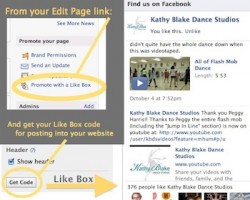 They can be done from your mobile phone. No excuse not to update your studio community.
Just make sure your facebook page is linked over from your website!
For example, if you get the code and paste it into your site so people see the "like" box for your studio's page from your website that is really helpful.
Here's the direct link for the Facebook Social Plugins: http://developers.facebook.com/docs/reference/plugins/like-box
Success isn't about being perfect!
Try not to judge and make yourself wrong when things get intense! I'm always amazed at the well-intentioned recommendations from various experts to 'turn off all distractions like cell phones, email, etc' to get some work done during the day. That's great advice, but my life never usually shows up looking like that's going to happen. So if you are a multi-tasker, make the very best out of the snippets and chunks of time when you can. It's amazing how you can produce great results in moments even when it may appear to be a bit chaotic to everyone else. So do what works for you.
The Busy Mom/Business Owner Recap
Figuring it out all on your own and trying to do it all alone is the recipe for burnout.
Who are the people you can rally up to help you achieve your big goals?
What support and daily systems can you put into place that allow you to be efficient and focus on your gifts and talents rather than spending your precious time on tasks that aren't your unique strengths?
What's one of YOUR secrets of success as a busy mom?
Kindly follow, like or share:
Suzanne Blake Gerety is not only the very busy mom of two young children but is the owner and co-founder of DanceStudioOwner.com, and the Vice President of Kathy Blake Dance Studios. She is a regularly featured contributor in various pieces for Dance Teacher Magazine including, "Ask the Experts", business articles, and has presented live workshops at Dance Media's Dance Teacher Summit New York City.
Suzanne experiences the ups and downs of studio ownership too, which is what inspires her to help studio owners and teachers keep their passion for dance alive as they grow their business. You can connect with Suzanne on Twitter @SuzanneGerety and at DanceStudioOwner.com.