It's my pleasure to introduce and welcome one of my favorite adult ballet bloggers, Lorry Perez of Bead109, as our guest to review a much asked about floor barre DVD — one of a series. If you love barre as much as Lorry does (or at least value what barre does for you), her thorough assessment is sure to be useful to you. I hope (visit her blog, and I think you'll hope, too), that Lorry won't be a stranger! ~N
So. by now everyone has heard of floor barre.
If you are like me, you've got an idea of what it's about – working out lying on the floor, right?! Okay, maybe I didn't really know much about floor barre after all.
I started searching the internet for more information about what floor barre really is and discovered that there is a lot of data out there. I watched lots of DVD clips and read reviews and summaries and immediately realized that there isn't just one "floor barre." There are different schools of thought in floor barre, just like in ballet, and there are different methodologies based on differing philosophies.  Then, of course, there are some people who just throw the word "barre" in there and make an exercise video.
After some research I decided to try Stéphane Dalle's video of The Boris Kniaseff Floor Barre Method (Beginner Level).
Let me start off by telling you why I chose this method over the others.
Stéphane Dalle explains that the Boris Kniaseff technique is basically barre class on the floor. I like barre. No, let me restate with emphasis, I love barre. I love it.
I'm a technique dancer. Give me beautiful, pure, clean technique over flash and bravado any day. I will jump at any opportunity to drill down, into my brain and body, deep barre technique. I can absolutely see how other pursuits, such as pilates or yoga, can really benefit your body for dancing but perhaps practicing ballet is the best way to really learn ballet.
The Kniaseff method is repetitive. You improve your plié by doing millions of perfect plies, that's pretty much the way it is. Perfect in practice makes perfect!
I looked at the professional dancers and schools that have used this method for floor barre classes. The list is very impressive; dancers from Paris Opera, American Ballet Theatre, Royal Ballet of London, Stuttgart Ballet, Het National Ballet, English National Ballet, and San Jose Ballet. Pretty much all of the étoiles at Paris Opera have gone through this training.
This method is practiced to music. I'm kind of surprised at how many ballet exercise videos lack music! I just couldn't imagine barre class without music.
Where To Find It
The DVD was produced and is distributed by Yumiko. There are three levels: beginner, intermediate and advanced, and you can purchase the DVDs individually or as a set. They come in both NTSC (USA & Japan) and PAL (Europe) formats.
The Details
The beginner level DVD has the Floor Barre with instruction that is just over 44 minutes running time, Floor Barre without instruction that is just about 28 minutes running time and then there is an interview with Stéphane Dalle, Yumiko Takeshima, and Kathryn Bradney. The beginner DVD is presented with students from The John Cranko Ballet School.
Let me give you the negatives up front so that we can move right on past that and go directly to the reasons why I love this DVD.
The beginner DVD is presented with children, it's a little intimidating and/or strange for an adult student. Although you can teach floor barre to little kids, I can hardly see someone handing this DVD to an eight year old, pointing them to a TV and letting them figure it out. I think it would have been better thought out to use adults and then explain that the method can be taught to children. I'm going out on a limb here but I think more adults will be purchasing and using this DVD than children. They are beautifully dressed in Yumiko outfits though, which will make you want to go out an order one immediately.
The sound is not the best. Whoever miked Stéphane didn't sound check him very well. Stéphane not only speaks softly but with a very thick, albeit very beautiful, French accent. He also breaks out into German without warning which is kind of confusing at first. Then, of course, it hits you, ah, the children are from the John Cranko School in Stuttgart, Germany – German kids, got it.
Also, the instructions are not really instructions in the sense of explaining every step as if it were a new concept. Instead there is an understanding that the students understand flexing through the foot, plie, releve, develope, etc. A wonderful ballet class friend from Germany agreed to watch the DVD for me and informed me that when Stéphane breaks into German, he is only reiterating what he already said in English. So there isn't any information lost.
Between the gorgeous French accent, the frequent German, a few words in French thrown in there for good measure and the poor sound on Stéphane, it's initially a little hard to follow his verbal instructions.
However…
The video is well taped, the floor is white and the room is bright.
The three kids are arranged nicely so that the viewer can see what's going on and how things are done.
There is a pianist and she is miked well so the music is a good volume and it's always lovely to practice with a pianist.
The video opens with Stéphane explaining to the kids about breathing through the ribs and not the stomach. It's very quick and it might be one of those dancer things that one might or might not have been taught in a regular beginning ballet class. They move right on into the floor barre after that without any delay.
Stéphane explains using one of the kids to demonstrate how to do each exercise the way that you would get instructions from your ballet teacher at barre – all in terms of steps and counts.
The exercises are very much like barre exercises but you are lying down. All the same terms apply, plié, tendu, develope, etc. You point and flex and articulate your feet as if you are standing on them. Arms are out in second on the floor.
The exercises alternate between lying on the back and lying on the stomach. In between each exercise is a stretch. Then are also some exercises done sitting on the knees while engaging the arms and head.
There is also an instruction on how to hold a pencil to create pretty hands.
It's surprisingly not a ton of exercises but they are meticulous and you do feel it both in the body and in the brain.
Throughout, Stéphane walks the room and makes adjustments and gives corrections to the children. As in any ballet class, it's beneficial to pay attention to the corrections as additional information on form and placement in completing the exercises.
At the end of the video, Stéphane has the children put their hands on the piano and close their eyes while the pianist plays. This is a wonderfully sweet moment and Stéphane gets this look of pleasure at watching the kids feel the music that is truly heartwarming. If you've never touched a musical instrument while it is being played, I highly suggest you find a musician and ask to do so. It is a truly moving experience.
My Recommendations
My personal recommendations are to watch the video all the way through first to get a sense of how the exercises go and to become familiar with Stéphane's instructions and speaking voice.
Have a towel handy to place under the hips when lying face down as this might be uncomfortable to the hip bones. I found that a yoga mat or carpet are actually harder to work on that just a plain, clean floor. The yoga mat would bunch up and impede fluid movement. Carpet just doesn't work at all, you need to be able to slide your feet and legs through the movements and carpet catches you at best, burns at worst. My hardwoods were perfect. Wear socks or flatties, which makes sliding the feet on the floor easier. Tights or yoga type pants are also helpful to protect the skin and allow for easier sliding. (Adidas warm-up pants are my favorite, they allow for really smooth sliding and are comfy and warm.)
I also really recommend watching the full interview with Stéphane to get a full sense of him as your floor barre teacher and of the method. You also get to hear him speak when miked better and can become accustomed to his lovely accent.
This method and thus this DVD is really for people with dance experience. It makes perfect sense if you already practice ballet. The instructions will not be enough if you don't understand a regular barre class. The method was also constructed to be part of the ballet class and not really so much as a replacement or specifically for injury. It was intended that a dancer do floor barre to warm up before ballet class. My studio doesn't have the floor space available or I would do so immediately because it is a perfect pre-ballet class warm-up.
I've taken to doing this sequence of floor barre exercises most every day. Doing the exercises on the stomach are particularly hard for me because of my limited flexibility in the hips but within the few weeks I witnessed marked improvement. I have witnessed the benefits in ballet class.
One might think that lying on the floor relieves a person of having to work on balance, strength, and turnout but I have seen improvements in all three areas both at the barre and more importantly in center while dancing. Lying on the floor allows me to be very conscious of placement, line and the purity of movement. The exercises are paced slowly enough so that you can be conscientious and purposeful in every movement.
I've already ordered the intermediate and advanced DVDs, so I recommend that you just buy the series as it saves a few dollars. I have not actually moved on to the more difficult levels yet. As is true in ballet class, you can really stay in the beginner level for quite a while and continue to be challenged with trying to perfect even the most simple of movements.
Recently, I had a foot injury that prevented me from even doing floor barre as I was restricted from doing any movement through my foot. However, floor barre was the first thing that I was able to go back to in order to begin strengthening and stretching my injured foot and leg again because I wasn't placing any weight on it while I worked.
Although this method was not made to replace technique class but to enhance it, if you find yourself unable to attend barre class due to injury, this really is a great way to keep working at a level that is balletic and truly mindful of the barre exercises.
This is truly a barre class, not just a barre-inspired workout.
The Boris Kniaseff Floor Barre Method (Beginner Level) DVD has a few faults but nothing so much as to really detract from the floor barre method and the benefits of this practice.
I highly recommend this DVD to anyone who is serious about their technique. I would definitely jump at the chance to take a floor barre class with Stéphane Dalle after watching the DVD, he is clearly a talented and caring teacher. And as a beginning student of ballet who came to dance as an adult, I rate these DVDs exceptionally high and recommend them as a way of advancing actual ballet training, increasing flexibility and turnout from the hips, and further understanding ballet technique intellectually as a way of getting it from the brain into the body.
That being said, Stéphane Dalle's video of The Boris Kniaseff Floor Barre Method from Yumiko is a must have for ballet students of all skill levels.
Have you tried these DVDs or the Boris Kniaseff Floor Barre Method?
Tell us what you think in the comments!
Like lots of other grown-ups, Lorry Perez has a career, a spouse, a dog, a cat, and a house. The career in forensic criminology is less glamorous than those on television but ever so much more rewarding. The spouse is bearded, pierced, and tattooed and despite all appearances to the contrary, quite friendly and most lovable. The dog is fat and kindhearted and the cat is small and ferocious, mostly in her own mind. The house is in Southern California and was built in 1894; it stood alone for quite some time as the initiation of one of the first suburbs along the trolley system just outside of downtown Los Angeles. For all this normality, Lorry spends her time in pursuit of the extracurricular activity of ballet. That is, the incredible task of trying to learn ballet as an adult, which is no small feat and has been both disastrous and monumental. For her, ballet has moved beyond a love as a spectator event and has become a pursuit as a participant somewhere in the vicinity of obsession and addiction. She documents her development as an adult ballet student on her blog,  Bead109. When not in the studio, Lorry can be found watching ballet DVDs, reading ballet books, attending the ballet, traveling to attend ballets around the world, standing outside the stage door after the ballet, or, her favorite, shopping for ballet related goods. You can also find her on Twitter as Bead_109.
Kindly follow, like or share: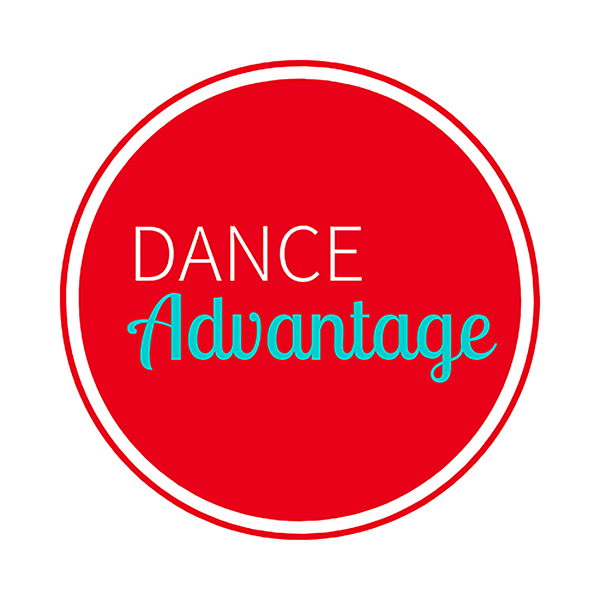 Dance Advantage welcomes guest posts from other dance teachers, students, parents, professionals, or those knowledgeable in related fields. If you are interested in having your article published at Dance Advantage, please see the following info on submitting a guest post. Read posts from guest contributors.