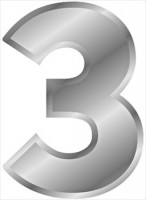 I've had the pleasure of regularly exchanging Tweets with a number of dance teachers – intelligent, insightful, and enthusiastic instructors out there doing what they do best. Believe it or not, you can get a real sense for a person via 140 character conversations!
Robin Mahboeb is one of these teachers. The word that's always come to mind regarding Robin (@mahrobi) is classy. She proves it with these choices…
Robin's Top Three Books For Ballet Teachers
1. The Art of Teaching Ballet – Ten Twentieth-Century Masters
Robin says, "This is my easy favorite! The author spends time with ten of the most popular professional ballet teachers from around the world, watching classes and doing interviews. There is a chapter devoted to each teacher which starts with a short bio, followed by the authors' experiences in observing the teachers in the studio and out. At the end of each chapter there is a list of quotes, a list of the order of barre and center combinations and a family tree style chart of pedagogical lineage."
"I love this book," continues Robin, "because it doesn't just give combinations (though there are combinations from each teacher listed at the end of the book). It really brings insight on teaching artistry and simple joy of movement as well as tips on teaching turns and jumps, etc. Additionally, it is a fascinating read; the first time i read it i could hardly put it down."
The Art of Teaching Ballet is available for purchase through the Dance Advantage aStore
2. Ballet Studio – An Inside View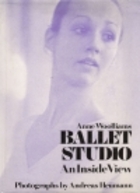 by Anne Wooliams (coincidentally one of the teachers interviewed in the previous book!)
"This is a book i received as a gift in my late teens and i find it as wonderful now as i did nearly 30 years ago. It is a book that can be appreciated by teachers, students and professional dancers alike," explains Robin. "There are chapters dedicated to practice clothes and health as well as barre and center work, pointe, mime, musicality, teaching and more. The author writes with warmth and humor, offering advice as well as the occasional ballet combination. The excellent text is accompanied by beautiful, candid, grainy black and white photographs."
This book is out of print. Check out Goodreads to compare sellers.
3. Classical Ballet Technique

by Gretchen Ward Warren (again!)
"This book i find to be an excellent tool for teaching correct ballet technique as it breaks down all the steps photographically. There is little text but very clear photos of the positions one should go through in executing each step. It also frequently shows the difference between, say, the Russian version of a step vs. Cecchetti, for example. In addition, there are pictures showing incorrect vs. correct placement or execution. I like to keep this book in the classroom and may occasionally show my students what a new step is supposed to look like."
Classical Ballet Technique is available in the Dance Advantage aStore
More About Robin


Robin grew up in Colorado. Her early training was Cecchetti technique under Larry Boyette. She majored in dance at the Cornish Institute of Arts in Seattle, Washington under Franks Bays and Pat Hon and also trained in New York with Maggie Black. Robin has performed with several small companies but left the dance world temporarily to raise a family. She has 4 children between the ages of 8 and 20 and has been teaching ballet for about 15 years – "off and on a bit between kids!" For the last several years Robin has been teaching in Bergenfield, New Jersey at Nunnbetter Dance Theatre and choreographing for NBDT's student company.
Do you have some favorite books for ballet teachers you'd like to recommend?
Let us know in the comments!
Kindly follow, like or share:
Nichelle Suzanne is a writer specializing in dance and online content. She is also a dance instructor with over 20 years experience teaching in dance studios, community programs, and colleges. She began Dance Advantage in 2008, equipped with a passion for movement education and an intuitive sense that a blog could bring dancers together. As a Houston-based dance writer, Nichelle covers dance performance for Dance Source Houston, Arts+Culture Texas, and other publications. She is a leader in social media within the dance community and has presented on blogging for dance organizations, including Dance/USA. Nichelle provides web consulting and writing services for dancers, dance schools and studios, and those beyond the dance world. Read Nichelle's posts.