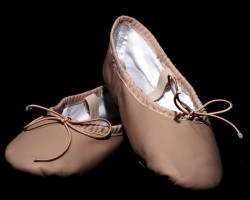 If you are a parent with an aspiring dancer, nothing is more exciting for both of you than getting all the necessary apparel, including a first or new pair of ballet shoes. However, for little feet, it is very important to get the right shoes at the right price. Below are 5 things to consider before you buy ballet slippers:
1) Fit
For ballet slippers, the single most important factor is fit. The shoe should fit like a sock or glove without puckers or extra material to pinch at the tip of the shoe. The slipper should NOT be so snug or binding as to curl the toes inside the shoe or squeeze the ball or widest part of the foot.
For children, the feet are still developing and growing. It is important to have a close-fitting shoe to allow the teacher to catch and correct your little ballet dancer's stance. A conforming fit will also allow your child to "feel" the floor with her feet when learning ballet technique. Toddlers and very young children may not yet be learning ballet technique but they are working on balance and other fundamental skills and, if they're not dancing barefoot, their shoes must fit almost as if they are to encourage good foot alignment. The earlier the dancer learns proper placement, the less injury he or she will sustain to the knees and ankles down the road.
2) Size
You might be tempted to buy a ballet slipper a "thumbs-width" or half size larger that leaves room for growth. This is understandable as a child's feet grow fast, and you may want to save some money in the future. Because it is fit that matters most, you should know that ballet slipper sizing varies by brand and that you can't always rely on street-shoe sizing. Ask your child's dance teacher or school about fitting shoes or brand recommendations before buying them if possible. It is a great idea to visit stores that specialize in dancewear to ask questions and try different sizes and brands if you are uncertain about sizing and finding the right fit.
3) Type of shoe
While this might seem obvious, there are a variety of ballet slippers to choose from with anything from a single-sole leather ballet shoe to a split-sole canvas shoe.  The typical "first" ballet shoe for little girls and boys is a leather shoe with a single leather sole, however split-soles and canvas slippers are becoming more available in young children's sizes. Split-sole, canvas shoes are often the slipper of choice for students and teachers as these are often more comfortable, allow the teacher to better see what's going on with the toes inside the shoe, and support and encourage "pointing" through the arch of the foot. Nothing is more inspiring than a beautifully pointed foot, but it takes some training to get there.
4) Color
Pink for girls and black for boys, of course!  But, ballet shoes come in a range of colors. Be sure to follow the instructor's wishes for classroom uniform, if he or she has a preference.  In some ballet schools, a uniform look helps the instructor to scan the room more easily to ensure students are performing and learning dance moves correctly.
5) Price
In general, ballet slippers are among the least expensive dance shoes. For children, a good, reasonably-priced ballet slipper will run anywhere from $12-$25.  As a little dancer's feet grow, new shoes will be needed to maintain the proper support. You may be tempted to go for the cheapest shoes possible, but keep in mind that these could be poorly constructed and become a distraction. Your child's ballet shoes need not keep your child from paying attention to the dance teacher's instruction.
For children, dance is an exciting learning experience. Having the right shoes will help them enjoy that experience so much more. Though they may not tell you when they have a great fitting shoe, they will tell you if something doesn't feel right. If you aren't sure what the issue might be, don't hesitate to ask the instructor about the problem and they will be happy to help.
Lara Friesen is a newbie blogger and former recreational dancer.  She hails from Cleveland, OH, where she learned ballet at the Cleveland School of Ballet as a child and later studied at Dance by Gloria until her mid-twenties.  She now lives in San Francisco with her husband, where marketing is her full-time job.
Kindly follow, like or share: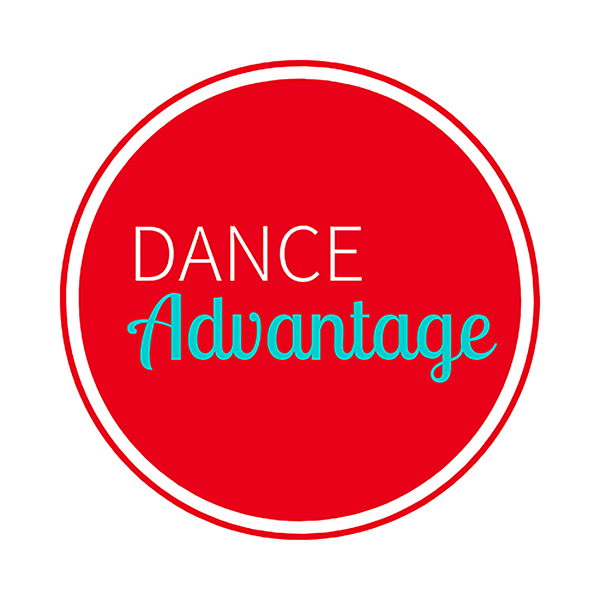 Dance Advantage welcomes guest posts from other dance teachers, students, parents, professionals, or those knowledgeable in related fields. If you are interested in having your article published at Dance Advantage, please see the following info on submitting a guest post. Read posts from guest contributors.