The internet is a wonderful playground, especially for the adept shopper. Today, guest and adult ballet blogger extraordinaire, Lorry Perez of The 109th Bead, reviews a recent find that would make a great gift for your favorite aspiring ballet dancer… including you!

And guess what? There's a giveaway below!
It is amazing the things that a person can find all around the planet!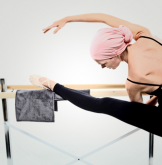 But it is particularly sweet when a person makes a discovery right in their own backyard.
This is how I found my new love – the Barre Buddy®, a product by a local southern California company, GypsyWears Inc. The Barre Buddy is an magnificent invention of Rebecca Ruschell. Rebecca created the Barre Buddy and is now the founder and CEO of GypsyWears Inc. which carries the Barre Buddy along with other ballet wear offerings.
Let me explain what this magical creation is… the Barre Buddy is a towel that wraps onto the barre; it is held in place with Velcro and includes a removable hand towel. Why is this so awesome you ask?
The Barre Buddy serves a multitude of purposes.
How do I love it, let me count the ways:
It saves your place on the barre. Ignore my water bottle but be in awe of my Barre Buddy, barre snatchers.
It provides a clean, dry space to work. Hello cold and flu season, I fear you not!
It cushions your ankle when stretching on the barre. My tights-only-clad ankles rejoice.
It stays put unlike the bathroom towel or sweater that always ends up on the floor picking up germs and getting underfoot.
Thirsty sweat towel. Ballet class=sweat. A lot.
The velco wrap keeps it on the barre but there is enough room to provide some slide action when necessary. It moves with me.
It's soft. Everyone loves soft things.
It's machine washable. Don't we spend enough time hand washing things!?
It feels good under the hand and keeps you from gripping for dear life – the end of bad barre habits? Well, it's a good start.
Wood barre? Farewell splinters, I won't be missing you!
It was created by a dancer directly out of need. Rebecca sewed the very first one herself. That's ballerina awesomeness at its best.
The Barre Buddy comes in two sizes, Demi and Grande. The colors are really pretty, the options include charcoal, pink, vanilla, lilac, and peach. The fabric is 100% cotton terry; pretty and very soft, and each one comes with a mesh wash bag.
| | |
| --- | --- |
| Demi Barre Buddy® | Grande Barre Buddy® |
The Demi is a perfect size for class. It doesn't take up too much room in a very full class. The Grande can be folded to Demi size. Although I haven't tried that first-hand, I can imagine that it would be super cushy.
I ordered two of the Demi's – one in charcoal and one in pink. They were shipped quickly and boxed nicely. The colors are lovely and the although the charcoal is pretty, it is not too girly and is a great choice for dancing boys. So guys, you have not been left out on this one.
I plan on purchasing a Grande for my home barre and absolutely luxuriate in the larger size. I bought two so that I could rotate for daily classes bearing in mind laundry time. The Barre Buddy stands up to the washer and dryer very well. I used the laundry bag. I suggest making sure that the velcro is attached for best results. I put mine back into the laundry bag and that's how it goes into my dance bag. After class the sweaty buddy goes back into the bag and is perfectly ready for the washing machine. Uber convenient.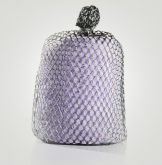 During this hot summer, it's been really nice to have the Barre Buddy under sweaty hands; it is helping me to loosen up my grip on the barre, and as much as I've always loved the feel of the barre in my fingers, I've learned to love the softness of the terry even more. It's going to be pure luxury during the cold winter months on those metal barres.
The Barre Buddy can be found in a variety of stores across the United States and in Canada or online at www.gypsywears.com/shop.
While you are there you can check out the Bun Buddy® and the other lovely offerings for sale. If the Barre Buddy is any indication of quality, I'm sure everything else is equally fabulous.
If you have any questions, do not hesitate to email Rebbeca as she is a lovely person and, being the inventor of the Barre Buddy, can answer any question or concern you might have.
There are lots of cool accessories available to dancers these days and many of them are fun and cute but I think that you will agree that the Barre Buddy is a brilliant idea whose time has come and will quickly become a best pal in ballet class.
The Giveaway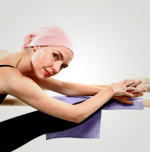 Rebecca would like to giveaway not one, but TWO Barre Buddies (one Demi and one Grande) to FIVE Dance Advantage readers.
How to enter:
Comment on this post, and tell us… Where is your favorite place to stand at the barre and why?

I'm giving you until MIDNIGHT (EST) Tuesday, October 8 to leave your comment. At that time the 5 winners will be randomly selected to each receive one Demi and one Grande Barre Buddy.
You must live in the United States and be at least 18 years old to participate in this giveaway. Read our giveaway policy.
Our thanks to Lorry and to Rebecca for sharing this product with us!
Like lots of other grown-ups, Lorry Perez has a career, a spouse, a dog, a cat, and a house. The career in forensic criminology is less glamorous than those on television but ever so much more rewarding. The spouse is bearded, pierced, and tattooed and despite all appearances to the contrary, quite friendly and most lovable. The dog is fat and kindhearted and the cat is small and ferocious, mostly in her own mind. The house is in Southern California and was built in 1894; it stood alone for quite some time as the initiation of one of the first suburbs along the trolley system just outside of downtown Los Angeles. For all this normality, Lorry spends her time in pursuit of the extracurricular activity of ballet. That is, the incredible task of trying to learn ballet as an adult, which is no small feat and has been both disastrous and monumental. For her, ballet has moved beyond a love as a spectator event and has become a pursuit as a participant somewhere in the vicinity of obsession and addiction. She documents her development as an adult ballet student on her blog, Bead109. When not in the studio, Lorry can be found watching ballet DVDs, reading ballet books, attending the ballet, traveling to attend ballets around the world, standing outside the stage door after the ballet, or, her favorite, shopping for ballet related goods. You can also find her on Twitter as Bead_109.
Kindly follow, like or share: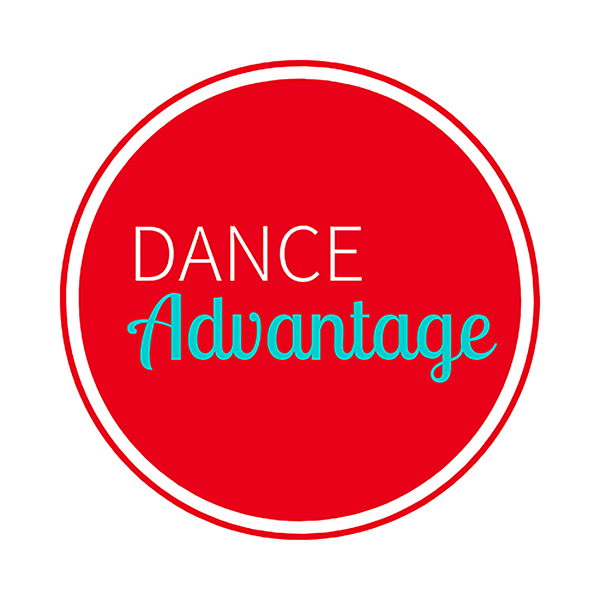 Dance Advantage welcomes guest posts from other dance teachers, students, parents, professionals, or those knowledgeable in related fields. If you are interested in having your article published at Dance Advantage, please see the following info on submitting a guest post. Read posts from guest contributors.