Latin dance is flashy; there's no doubt about that. Crowds are drawn in by the shiny costumes, yards of fringe, and rhythmic movements. The best of the best are hypnotizing in their ability to make rhythm visible in their dancing, and the partnerships seem to have chemistry on an entirely new level. Almost anyone who's seen it performed walks away with questions and curiosity.
For trained dancers, Latin offers more than just a show. It can be an opportunity to broaden your dance horizons during summer sessions or explore a new facet of your dance personality. Part of the international sector of ballroom, Latin is provocative and challenging. It's an incredibly popular competition style, and it's becoming more common for casting directors to look for ballroom or Latin training in up-and-coming dancers.
If you're considering taking a technical Latin course, you're in for a fantastic learning experience. Whether you plan to perform, compete, or just soak up knowledge, you'll be pushed to take your partnering to a whole new level while learning an entirely new way to move your body. Taking that first step can be intimidating, though, so this article will address some of the major questions dancers have before they take their first technical Latin course.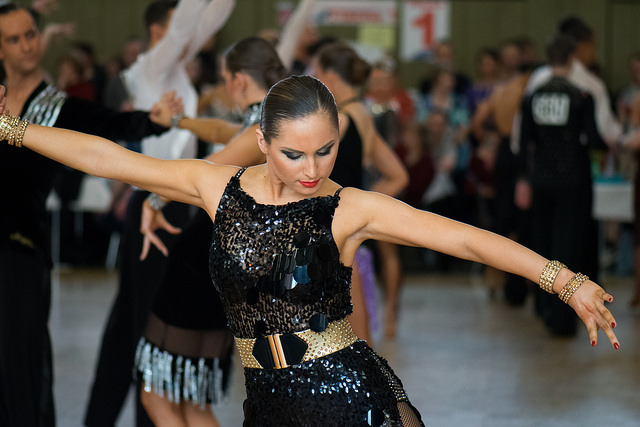 Characteristics of the Dances
International Latin is made up of five dances: cha cha, samba, rumba, paso doble, and jive. Generally speaking, the dances are characterized by the Latin motion in the hips, isolation in the torso, and the dancers straightening their legs before transferring weight. Each dance has a slightly different syncopation, and paso doble requires music with a unique phrasing pattern.
Cha Cha is a flirty, fast-paced dance that emphasizes sharp movements and syncopation. Lock steps and check steps are common in cha cha, and partner interaction is playful.
Samba is a more rhythmic dance that is performed with a "bounce" through the legs and body, though the dancer's head height will rarely change. While there are straight-legged elements, the bounce requires that dancers settle onto bent legs.
Rumba is commonly known as the dance of love. It's the slowest Latin dance and emphasizes stretching through movements, often switching between fast and slow movements for contrast.
Paso Doble is the dance of the bullfighter. It's performed with a hips-forward posture and mimics the relationship between a matador and the bull, or a matador and his cape.
Jive is similar to swing dances and emphasizes turns, sharp movements, and its signature kicks. Traditionally the last of the five dances, the jive requires incredibly high energy.
Almost every technical Latin class starts with the same step: the rumba walk. While there are many different iterations of the movement, the rumba walk encompasses many of the premises of Latin dance in one simple (though not easy) step. From there, classes may branch out depending on their intent. In a competition prep class, you'll explore cha cha and rumba, as those are the entry level dances at most competitions. In general technique classes, you'll likely get instruction in cha cha and rumba, with either samba or jive added in depending on the teacher. It is rare that paso doble is taught when there isn't an intent to compete at a high level.
Latin Vocabulary
Instructors are generally very good about explaining terminology as they teach, but sometimes, it's nice to get a head start. Here are a few common phrases found in Latin dance:
Lead: the partner responsible for "directing" the dance and giving cues (conventionally the male partner).
Follow: the partner executing on and maintaining the movement initiated by the lead (conventionally the female partner).
Figure: a standardized series of steps that create a recognized pattern or movement (for example, an outside turn or a box step).
Syllabus: the list of recognized figures for each dance, divided by level and difficulty.
Isolation:
Latin motion: a characteristic movement pattern of the hips that is created by using flexion and extension of the foot and knee.
There is certainly more to a complete vocabulary than this, but each teacher operates in his or her own "dialect" depending on region and who they trained with.
What to Wear
As with most dance classes, you don't want your movement to be impeded while you're learning and practicing. Latin classes rarely have dress codes, though some traditional teachers may require some sort of tights with a practice skirt that falls above the knee for women and Latin pants for men.
If you don't have to wear formal attire, runare appropriate choices for women. Men should look for full-length pants in a lightweight fabric with plenty of movement in them; certain types of sweatpants or warm ups are also common. Shirts should be fairly fitted through the torso. Your instructor will want to see your isolation and rib cage movement as you're learning.
Shoes should have a suede bottom to allow movement along the dance floor. For women, a traditional Latin shoe is a strappy sandal with a 2.5 to 3 inch heel. Men have a closed-toe shoe with a 1.5 to 2 inch heel. When choosing a Latin shoe, it is imperative that the sole be very flexible. Latin dancers use the full range of motion in the foot, and being able to completely point your foot without the shoe impeding you is important for correctly completing lines.
There are many different styles of shoes to choose from, and the initial selection should be made based on the shape of your foot. Because there's so much variety available, it's best if you can go to a specialty shop and try multiple pairs on. Ordering online should be last resort, and even then, try to talk to someone familiar with the brand and feel of the shoes first. If you don't have access to Latin shoes, jazz shoes may work for the first few classes, provided they have a solid heel. You won't want to use a character shoe because of the limited range of motion.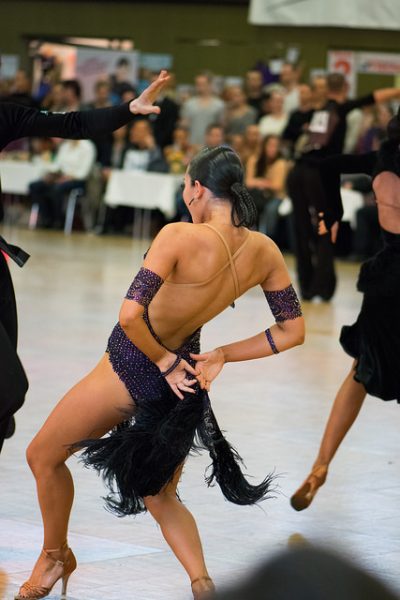 Training Tips
The hip motion involved in latin dance is often totally foreign, but luckily, other aspects of the dances may feel astoundingly familiar. To get the most out of your Latin education, you'll be asked to combine familiar movements with brand new concepts to create dynamic, interesting dances that allow you to connect with your partner in a whole new way. Here are a few tips for success:
Rumba walks are life. Seriously. Once you learn rumba walks, you should never stop doing them. They include so many basics of latin movement that practicing them every day is the most efficient way to get comfortable with introductory latin figures.
Practice your turns. Latin dancers have a confounding ability to execute multiple tight turns at a fairly high speed and then stop on a dime. Ask your instructor for a turning drill and practice it as part of your warm up or at the end of every session.
Use your turnout. Part of what makes Latin dance so gorgeous is the long, straight leg-lines that support the rhythm in the upper body. Turnout, as well as foot rhythm and tension through the adductors and glutes, are essential to that presentation.
Be self-sufficient. Latin is a partnered dance, but you have much less contact than you do in ballroom. While your dancing should be elevated by your partner, there's very little you should rely on them for. Make sure to practice your routines until you can execute them on your own — that way, you won't throw your partner off balance when moving together.
Take notes. Latin is different, and there's a lot to absorb. Grab a notebook to keep in your bag and jot down figures, draw pictures, and take technique notes after each class. It doesn't have to be extensive, just enough to remind you of the lesson and the figures in case you forget. It's also a useful tool for keeping track of questions that arise during practice.
Learn to argue productively. You're going to be dancing with a partner, which means you're going to disagree about things. Many ballroom and Latin pros are actually married, which makes sense when you consider the type of communication required between partners — it's not that different from effective communication with a significant other. There are a lot of very personal feelings to manage with something as creative and personal as dance. You need to be able to express your point of view, listen to your partner's, and not take confusion or criticism as an attack.
Find your personality. Latin is full of energy and emotion; everything from the flirty cha cha to the sensual rumba requires that you exude attitude and confidence. As you're learning, pay attention to what movements you enjoy most, what makes you feel powerful or sexy, and cultivate that personality. It can help to watch pros perform to get a feel for how Latin attitude is communicated.
Perform. Once you've got that attitude, show it off! Latin has a unique effect on crowds, and everyone who tries Latin should get the chance to feel it. Even if it's only a flashmob, put on the fringey dress or the fancy Latin shirt and get up on stage! It's a truly wonderful experience.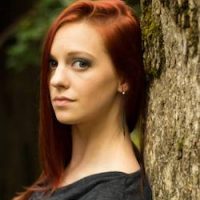 Alyssa Robinson is a lover of words and movement who happily resides in the Pacific Northwest. She started dancing at 19 when the ballroom (and Latin) bug bit her, and she hasn't stopped since. If she's not writing about food, fitness, and dance, she's in the studio training for her next ballroom competition.
Kindly follow, like or share: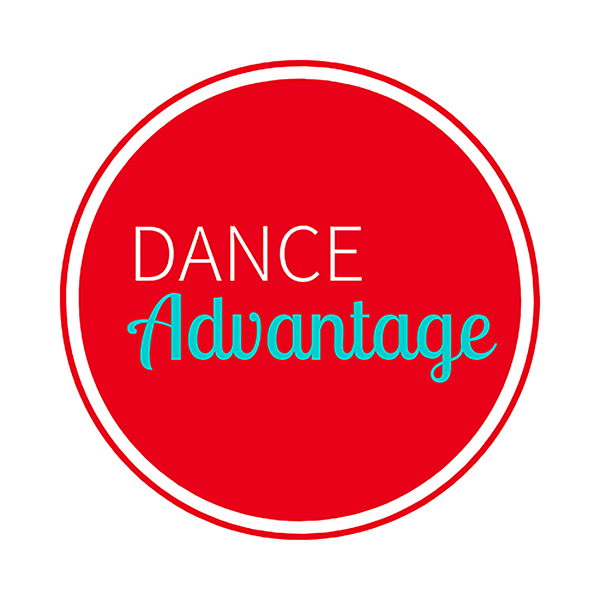 Dance Advantage welcomes guest posts from other dance teachers, students, parents, professionals, or those knowledgeable in related fields. If you are interested in having your article published at Dance Advantage, please see the following info on submitting a guest post. Read posts from guest contributors.