This week's theme at Dance Advantage has been stories. Everyone has one. And mostly we've been looking at the testimonies that inspire. But sometimes stories don't have happy endings and sometimes an experience (yours or another's) can leave a bad taste in your mouth. In this installment, guest writer, Melanie Doskocil offers her take on one girl's story and we invite you to do the same.
A recent article in the March issue of Seventeen Magazine titled: "I Sacrificed Everything For Ballet, as told to Jane Bianchi" has sparked conversation in online forums. The story is a sad tragedy about 18-year-old "Hannah" who quit her intensive ballet training at 18 after realizing that she was an addict to ballet and no longer enjoying it.
Hannah discusses the back-stabbing competitive nature of her peers and her perception that only students who either "sucked up" to the instructors, or whose parents gave large donations to the school were given the best roles. She also talks about her battles with anorexia, injuries and bitter teachers who gave scathing criticism rather than constructive feedback.
The article is definitely sensationalized and is capitalizing on the recent success of the intense psycho-drama Black Swan. I can't tell you how many people came to me and asked, "Is that what it's really like to be a professional ballerina?" They completely missed the fact that this was a fictional 'psycho-drama!'
The Pitfalls of Elite Training
While no one would argue that all of these things can happen in a ballet school, they can happen in any organization that is looking to create the next class of elite anything. The story could have just as easily been about a competitive skater (Nancy Kerrigan?), a businessman in training (Donald Trump's The Apprentice?), a football player (too many to name) or any other person at the elite level who is obsessive/compulsive and succumbs to the pressure (not to mention comes from a dysfunctional family).
There are some teachers and directors that enjoy fostering competition to extreme levels. There are schools and companies that make decisions based on favoritism and finances. There are, sadly, teachers who still think that ballet dancers need to look emaciated to look good on stage.
Prevention is Possible
Fortunately, not ALL organizations are like this. There are many who have adopted methods and practices that produce physically and emotionally stable dancers. Many incorporate injury prevention and stress management into their training. Many have open door policies with their faculty and staff and encourage students and parents to discuss concerns. Many have zero tolerance policies against bullying and malicious behavior.
Perception May Be Everything (but it isn't always accurate)
There will always be students whose physical, chemical and emotional make up allow them to handle the stresses or pressure of ballet better than others. Even with the best preventative training, injuries still occur. Dance is a physical art form after all and inherently risky. There will always be those dancers who take the teacher's comment about having a tight tummy and tight "popo" to mean they need to lose weight. There will always be those who think that Suzy got the part of Clara in the Nutcracker because her parents gave money to the school when in reality Suzy was the strongest dancer in the age group appropriate for the part. There will always be parents who think the ballet program is too strict, not strict enough or who just don't pay attention at all.
The Positives of Elite Training
It's true that serious ballet training eats into a normal teenage social life. Then again, many parents may see this as a blessing. While my friends were experimenting with drugs and alcohol, I was in the ballet studio, trying to perfect my technique and earn a scholarship to a summer intensive program. I never really wanted to get involved in drugs or alcohol because I had worked too hard getting my body conditioned into the finely tuned machine that it was, and I didn't want to mess that up just to keep up with my peers. My non-dance friends respected that, and my dance friends were in the same boat.
The life is rigidly structured and demands a level of dedication no more or less than any other elite athletics or art forms. How many hours does a pre-professional football player commit or a pre-professional violinist? How many elite athletes had to give up nights at the movies with friends in order to practice, practice, practice. Fortunately or unfortunately, students of dance, skating, gymnastics and other athletics peak in their youth. That requires a dedication unparalleled during the teenage years.
sac·ri·fice [sak-ruh-fahys]

the surrender OR destruction of something prized or desirable for the sake of something considered as having a higher or more pressing claim.
It's a multifaceted world, the world of professional and pre-professional ballet. It is not an art form for the weak willed. Some will start with enthusiasm and end up quitting, others will be slow to get going and make it all the way to the top. Fortunately there are many fine programs for students who don't want to go that route, who simply want to dance for the love of it and don't care about a career.
For those who are inspired to have a career in ballet, it is a tough road, full of obstacles, challenges, and painful injuries, but the rewards of navigating that road can feed your spirit, your joy and your passion for a lifetime.
Complete The Story
We invite parents, teachers, students, dancers, and administrators to 'weigh in' below in the comments!
What did you think of the Seventeen article? Was the presentation accurate? balanced? fair?

Is all sacrifice bad?

How do you avoid pitfalls (like the ones mentioned above & in the Seventeen article) at your dance school?

As a student or dancer, how do you find balance amid the pressures of elite training?

What are the "red flags" of poor training practices at a school or that a young dancer is sacrificing in a destructive way?

Where is the line between positive and negative sacrifice?
Melanie Doskocil

directs the School of the

Aspen Santa Fe Ballet

with over 20 years of professional dance and teaching experience. She began her professional dance career in 1989 with Ballet Arizona and continued on to dance with Oakland Ballet, Nevada Ballet Theater, City Ballet of San Diego, Aspen Santa Fe Ballet, Mia Michaels RAW, and Odyssey Dance Theatre in Utah. Ms. Doskocil began teaching in 1995, for City Ballet of San Diego, under the mentorship of Steven and Elizabeth Wistrich. She continued teaching and began directing at Center Stage Performing Arts Studios in Utah, where she created their pre-professional ballet program. Melanie has mentored with master teachers Jean-Philippe Malaty, Tom Mossbrucker, Hilary Cartwright and the excellent faculty of Marcia Dale Weary's Central Pennsylvania Youth Ballet. She shares her teaching stories, ideas, and some favorite ballet classes on her blog at

www.balletpages.blogspot.com

.
Kindly follow, like or share: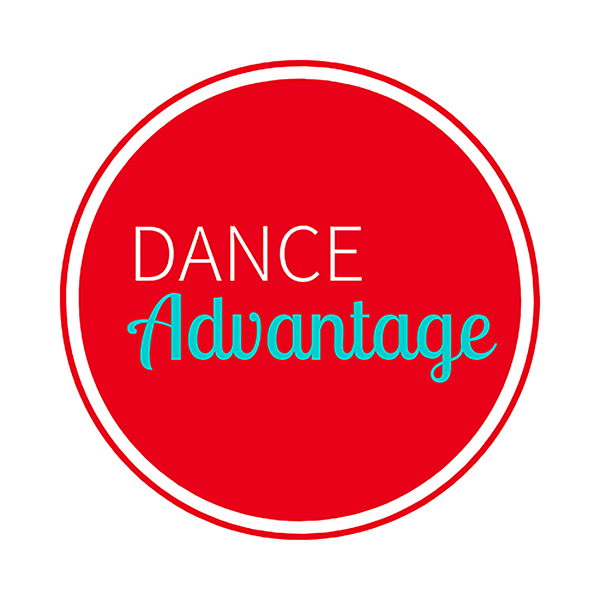 Dance Advantage welcomes guest posts from other dance teachers, students, parents, professionals, or those knowledgeable in related fields. If you are interested in having your article published at Dance Advantage, please see the following info on submitting a guest post. Read posts from guest contributors.