I've been privileged to work with this exquisite dancer and our guest contributor, Lydia Hance on numerous occasions – I've been a fellow dancer, performed and collaborated on her choreography and dance films, and I've seen her teach. Knowing that her work with youth on the autism spectrum has been a challenge and a mental, spiritual, & artistic reward for her, I asked if she'd share a bit about what she's discovered throughout the process. Whether you work with the autistic population, desire to, or simply work with teens, I think you'll find her insight beneficial.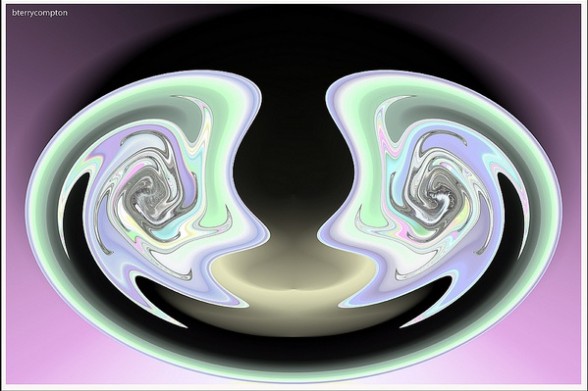 It can truly help reorganize the brain.
But the curriculum and expectations of a dance class for autistic students are different from those of a typical dance studio.
Because autism can occur by itself or in association with other disorders that affect brain function, every class is vastly different due to its makeup of students.  I would like to share with you two different class populations I've encountered.
Class 1: Ten seventeen-year-old boys and two fifteen-year-old girls
I knew my main challenge with the first group would be the same as any other group of high school junior and senior boys — self-consciousness and reluctance to display willing and interested investment in the class.
My goals for the first group were for the students to enjoy moving, increase their comfort with their bodies and to challenge them with interaction and awareness of other dancers in a defined space.
I start out each class seated in a circle of chairs. We do a quick check-in—sometimes it's verbal, sometimes it's a physical movement gesture representing how we feel. I start with a warm-up in chairs because it helps them to define their space and to feel secure to start moving. An open room may seem standard to us, but it can feel overwhelming to these students.
So much of our daily routines that we don't think twice about, they find challenging.
Technically, dance-wise, my approach was to give this group a lot of gross motor skill activities that seem athletic and goal oriented:  jumping, leaping, hopping, balancing, rolling, cartwheeling… they took this on with enthusiasm and enjoyment.
A challenge with the autistic population is finding connections with other people.
A great exercise to isolate this specific need is to chassé in pairs keeping eye contact with a partner all the way across the room.  Make it a challenge, one that they can meet.
We spent time stretching and on movement that involved gentle weight-sharing with another dancer, making eye contact, and finding similar timing and breathing rhythms with others.
A concept that they latch onto quite tightly is creating movement patterns made up of their own movement.
I will say "forward, forward, back."  And they create their own movement that moves forward, forward, and back. Sometimes I just give them the pattern: ABB or ABAB or ABCABC. These repeatable movements give them a sense of security—they know what's coming up, and they have very unique strengths to remember and build on complex patterns.
When I first started teaching this group of boys, I had expected resistance. But I was wrong. Their energy and excitement matched mine and was truly a beautiful exchange.
One of the challenges I faced was with the students talking during class.
I believe a lot of this was due to the vulnerability they were experiencing. They were verbally processing their experience. As we started class I allowed them to talk to get the jitters and energy out. Occasionally I would engage in the conversation. As the class progressed, I facilitated a progression into less talking and more listening, watching and exploring the physical realm.
I was touched by the investment the students had in me. Several students came up after school wanting to share new music with me, pictures from their Prom, and asking for more specific feedback on their progress.
Students on the autism spectrum enjoy new challenges when they feel like they can succeed.
Dancing is striving to attain the unattainable. At least that was what I was taught in my little girl ballet classes. That mentality does not work with this population. Establish goals that they can meet.
Students with low-functioning autism don't need the technique expectations of a career-bound dancer. Dance class for this group of students is not to reach technical proficiency. It is to enrich their lives, give them an opportunity to learn in a kinesthetic manner, to practice the neurological connection between their mind and their bodies, and to experience a healthy body-image environment.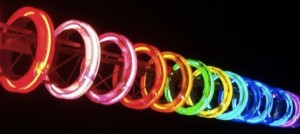 But the key is for teachers and studio directors to value the power and importance of this class just as much as the pre-professional ballet or jazz classes. Because how we value the students and the class is displayed in the teaching and programming, it is crucial students don't feel second-class. They can see right through that.
Class 2: Nine ladies who have recently graduated from high-school
The second class—the group of ladies—moved me to joyful tears several times during their classes.
Mirrors are counter-productive in a dance class for students on the autism spectrum. They are distracting, exposing, and can be harmful for body-image, an exacerbated concern with autistic adolescents.
This group of students needed safety in order to feel the momentum of their bodies in space. I spent a lot of our class time facilitating improvisation within different structures involving movement qualities (soft, sharp, gooey, …), responding physically to different music genres, exploring high/middle/low levels, etc. Technique and mimicking were not the needs and desires of these women.  They wanted to dance, but didn't quite know how or if they could.
Because autism is often diagnosed later in childhood, many autistic students have hurtful experiences being compared to other students in dance and sports environments. Their coordination is not the same as another student.
What I saw in this group was the need to have a safe space to move and dance and not be judged. I made priority of telling and showing this to them.
One day the ladies started to feel self-conscious and I paused to talk to them and assure them that they are safe. One student told me about a time she was in a dance class as a child and the children made fun of her because she was taller and older than the other students. I told her that here we won't make fun of her — and we all made that commitment — and she then got down on her knees and closed her eyes. She said she was remembering what it felt like before that happened, when she was still small.
Two specific activities that I incorporated into each class were these:
Falling/running backwards across the room as I cushioned their arrival at the other side;
Running around the room with arms open as if flying.
The first activity was demonstrative of their level of trust in me and in their own bodies. In the beginning of these classes, they didn't make it all the way across the room without looking backwards to see if I was there, or moving faster than a walking speed. By the end they were running with cushioned momentum into my arms without looking back.
It is a good gauge, as a teacher, to understand their trust level.
The second activity was also about momentum—allowing their bodies to feel movement for a substantial duration.
Their abandonment in improvisation time brought me to tears. It was healing to me, coming from such a judgmental dance background, to create this space and for them to be so vulnerable as to come into the space with heart and body. It was like they went back to their little-girl-dance-class selves when they were teased and started over again, writing new dance histories for themselves.
I had never seen such freedom of spirit and body in a dance class before. They moved me, and I truly believe something was moved within them. I saw a progression of body stature — they were shy and physically closed off when we started, and by the end of the class, they were flinging their arms open, chest wide with sternum and face to the sky.
Teaching these students has been an equal exchange of vulnerability, love, and risk.  I have never been more fulfilled as a teacher as I have been teaching students on the autism spectrum.
Lydia Hance is a teaching artist for the Dynamic X-Change program of CORE based in Atlanta, GA where she has taught at the Monarch School, Project Row Houses, and Houston Area Women's Center.  She also teaches in Hope Stone Inc.'s at-risk youth program called Kid's Play as well as various schools around Houston.  She founded Frame Dance Productions in May 2010 out of her desire to connect dance with technology and to facilitate collaboration among diverse artists.  Her choreography has been performed in Kuala Lumpur, Malaysia and throughout the United States, including Times Square, San Francisco and Virginia, where she is a guest choreographer for Lexington's Halestone Dance and Roanoke Ballet Theater. Lydia is the facilitator for Fieldwork Houston, a unique forum where artists of all genres gather to receive feedback on developing works. Her work has been screened and performed at the Rice University Dance Film Festival, the Weekend of Texas Contemporary Dance at Miller Outdoor Theater, Washington & Lee University, Houston Fringe Festival, Barnevelder Arts Complex, the Contemporary Arts Museum among other venues. In the summer of 2010 she was awarded the Rockbridge Artist Exchange Residency in Lexington VA for the creation of new work.  In the Spring of 2011, she completed the Hope Werks Residency a part of Hope Stone Inc.  Most recently she has been awarded a grant from the Puffin Foundation for a new film, Framing Bodies: LOVE ME, to premiere in Fall 2011. Lydia graduated with a BFA in Dance and BA in English from SMU. Follow her work here:  framedance.org, @framedance, blog.framedance.org.
Kindly follow, like or share: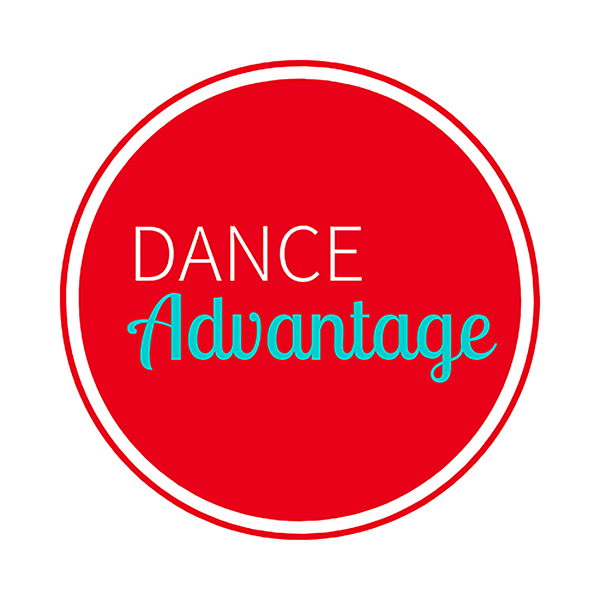 Dance Advantage welcomes guest posts from other dance teachers, students, parents, professionals, or those knowledgeable in related fields. If you are interested in having your article published at Dance Advantage, please see the following info on submitting a guest post. Read posts from guest contributors.