Fitness and nutrition expert, Nancy Welker, makes another guest appearance on Dance Advantage to answer some frequently asked questions about preventing and soothing muscle soreness following a dance class or workout. She talked to us last time about dancer "feetness," taking care of overworked feet.
What is the best way to prevent pain after strenuous activity?
"No pain – no gain" is only true to an extent. Yes, if you're making a comeback or a major change in your routine you will feel the effects until your body builds muscle strength and your flexibility and range of motion increases to the point that your body responds consistently and much more comfortably. Until then, there are ways to minimize and even prevent the day-after soreness and stiffness.
Proper hydration is the first point to remember. Even if you are among the 25% of Americans who actually do drink your 8 glasses per day, when making extra demands on your body you'll need to increase that by 2 or 3 glasses to ensure you're getting the proper amount of hydration. This is perhaps the overall best, and easiest, way to help your body get past the initial shock of using muscles it hasn't used as much or as hard as you are now using them.
So much water is lost through sweating, and this is possibly the chief cause for muscle pain, and even cramps, that can make going in for that second or third session that week a real exercise in willpower.
It's not as simple as "drying out" your body. Loss of fluid takes so much with it when it goes. Vital minerals – potassium and sodium to name two important ones – are lost, and with them go important nutrients your muscles rely on to bend, stretch and withstand impact.
Making 16 or 24 ounces of your water intake enhanced or vitamin fortified water is a great way to not only increase your fluids, but include additional amounts of minerals and vitamins your body will need to give you the performance level you want. Use care though, and read the labels. Vitamin waters can contain quite a few calories, and those that are low-cal can contain artificial sweeteners that are simply not good for you. Look for products containing "erythritol" which is a sugar substitute obtained from plants that is less likely to cause stomach upset and headaches, and thankfully has no after taste.
What should I do when it does hurt?
Your body hurts because of two main reasons. Strain and tension. These should be treated both physically and mentally.
Physically
Soaking in a warm tub with Epsom salt feels heavenly to a sore, overworked body. Don't put yourself through further shock by getting into a tub of water that's too hot. First, do an "elbow dip". Yes, that's what your mom (and maybe you) have done before giving a baby a bath. The area around your elbow, just below it to be exact, is very sensitive to heat and makes a great natural thermometer. If it feels comfortable to the elbow area, you're ready to hop in. Stay in for at least 20 minutes, but more than 30 is probably too long.
Also, don't mix in bubble bath or regular bath foam. Stay with either Epsom salt, eucalyptus salts, or if you have nothing else handy pour in a good amount of witch hazel or even a cup or two of oatmeal. (If you use oatmeal for bathing, use the quick cooking type and let it sit in the water for 5 or 10 minutes before you get in)
Don't forget to cool off after.
This is important. Ever take a first aid class? Application of heat first, followed by cold compresses is the best way to treat strained muscles. Of course, you don't want to pour ice water on yourself. At this point, using a good amount of witch hazel will feel like a godsend to your tired, achy body. If not available, you can use aloe vera gel, which is good as well, but can leave you feeling kind of greasy. You can combat that though by wrapping yourself in your favorite bathrobe or comfy sweats.
Mentally
Now that you've soaked and soothed your body, it's time to unwind. Make yourself a cup of herbal tea, and find a quiet spot to listen to some soft music, or even better, a meditation CD. No quiet spots in your house? A good pair of headphones can change that, and unless you're using noise-reduction types, you can still hear what's going on in the house – especially good if you have children to keep an ear out for.
Learn to form a mental picture of relaxing every muscle in your body, starting with your head and working right down to your toes. Remember that an athlete's game is played mainly in her head, so you're applying that golden rule here as well; using it now to loosen up the tension and give yourself needed rest.
Not only will the mental winding-down help to ease any pain you may feel, but it can also help you to sleep better after a physically demanding day. Sleep is nature's secret weapon when it comes to healing the body, and that's just what you need when you're feeling stress and strain of any kind.
Follow this simple routine on a regular basis and you'll notice that it really can make a difference. And be creative. Try exploring mental exercises such as visualization and self-hypnosis. A bit out of the norm? Yes. But since they are both safe and easy to do, both are worth looking into for overall health – mind and body.
Nancy Welker is a Master Trainer with five additional certifications in specialized fitness modalities, a degree in Fitness and Nutrition, and formal training in Latin Ballroom dance.   CEO of Nutrabeautiful, Inc., Nancy publishes educational information for women regarding health, beauty, nutrition and positive self-image through a newsletter, "NutraBeauty News."
For more information go to: www.nutrabeautiful.com
The contents of the Dance Advantage website, such as text, graphics, and other material ("Content") located at danceadvantage.net and its subdomains or aliases ("Website") are for informational purposes only. The Content is not intended as a substitute for professional medical advice, diagnosis, or treatment. Always seek the advice of your physician or other qualified health provider with any questions you may have regarding a medical condition. Never disregard professional medical advice or delay in seeking it because of Content found on the Website. Reliance on any information provided by Nichelle Strzepek, danceadvantage.net, others appearing on the Website at the invitation of Nichelle Strzepek, or other visitors to the Website is solely at your own risk.
Kindly follow, like or share: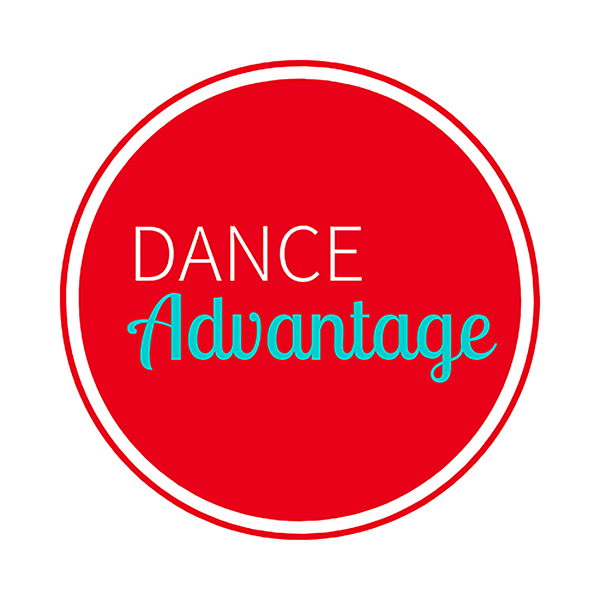 Dance Advantage welcomes guest posts from other dance teachers, students, parents, professionals, or those knowledgeable in related fields. If you are interested in having your article published at Dance Advantage, please see the following info on submitting a guest post. Read posts from guest contributors.