As mentioned yesterday on the blog, Dance Advantage welcomes Lauren Warnecke as a new contributor to this site. Her column Art Intercepts will provide tips for teaching ballet and modern dance technique, discuss injury prevention and dancer wellness, help you sift through current dance research about the body, motor-learning, and developmental psychology, and (as in the post below) cover Lauren's journey through the Cecchetti method certification process.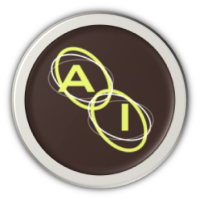 Wendy is my friend, former college roommate and fellow dance major, and the quintessential ballet teacher. I'm not exactly sure how she roped me into the teacher's certification program through the Cecchetti Council of America. I'm not teaching. I'm not dancing. Shucks, I had a ceremonial burning of my leotards a couple of years ago.*  I'm a barefoot dancer who got injured and can't dance barefoot anymore. By whatever means, my deeply buried inner bunhead was revealed and after nearly 5 years away from dancing and a brief hiatus from teaching while I went to graduate school, last Friday morning I found myself standing in front of a committee of fierce ex-ballerinas in a black leotard, pink tights, and a hairnet.
What Wendy probably knew, but didn't bother to tell me, is that this was actually the perfect move for me. I had been working on Art Intercepts throughout graduate school, but was otherwise so far removed from dance that everything I was thinking and writing about was, kinesthetically, in my head. Maybe this sounds a bit dramatic, but when I did that first plié it was like every plié I had ever done flashed before my eyes. I was back. Moreover, I was plié-ing with a fresh perspective and a newfound respect for ballet.
What is the Cecchetti Method?
Enrico Cecchetti is among the most influential historical figures in ballet. His method is analytical, systematic, and anatomically sound (given the knowledge of the time). He was Marius Petipa's right-hand man at the Imperial Ballet and served as Ballet Master at Diaghilev's Ballets Russes. During his time at the Ballets Russes, Cecchetti established seven lesson plans (one for each day of the week) and by the end of the week the Cecchetti dancer had spanned the entire breadth of the ballet vocabulary.
Inspired by these lesson plans are seven graded syllabi created by the Cecchetti Council of America for students training in the Method in the United States. Each student must test out of his/her grade before moving on to the next one and each grade also has a corresponding teacher's grade. The teachers must go through the same process as the students, standing in front of two tough broads from the Council, demonstrating the exercises in the syllabus and passing each grade before moving on to the next. The teachers' exam is more comprehensive in the fact that you have to be able to demonstrate physically and verbally that you also can effectively teach the syllabus to students of the particular age range for that grade. I thought I knew ballet until I was standing in front of the examiners rambling on like a bubbling idiot searching for that one word they are looking for (like salient, or render, or rotation…).
What I've Learned:
I probably learned the most from the teachers around me. It's great to have fresh energy, new analogies, and alternative approaches thrown at you. The two other teachers in my class are actively teaching beginners and so they see first-hand the common mistakes that students in this age group tend to make. I can benefit from the incredible attention to detail paid by the Cecchetti Method and from the meticulous nature of the placement of every centimeter of the body from the tip of the index finger to the pinky toe. It's tempting to throw out the details and simply say "So what? Who cares if the toe or the heel leads down the back of the leg when closing from a retiré?" Apparently my examiners cared because I bombed this question big time.**
I learned the ins and outs of so many positions and movements and analyzed them in ways I've never thought of before. I've never paid much attention to the working foot in a frappé or thought about which way works better or how it impacts other steps. I mean, I consider myself a thoughtful teacher, but this program is really hitting it home that the whole of ballet is interconnected. All steps and positions are preparation for bigger steps and more advanced positions. I now more carefully consider the through-line of a class and the importance of carrying certain objectives consistently through the lesson plan–and this is a lesson that applies not just to ballet but to all forms of dance.
I learned that ballet is pretty much awesome. Don't knock it. It IS possible for ballet, contemporary (whatever that is), and modern dance to co-exist harmoniously. I don't have to disregard all of my ballet training to be a modern dancer, and vice-versa. They are mutually beneficial in creating a whole dancer–and to advancing and evolving concert dance. I'd like to see a modern dance with a story, and I'd like to see ballet have more emotional content and more body types dancing together. But those changes will never happen if the two forms don't collaborate. I don't believe that Isadora Duncan's objective was to entirely abandon pointed toes and épaulment and nice lines–I think she just didn't like tights and pointe shoes….I digress.
What I Already Knew:
Training in ballet makes you part of a rich history that includes direct and indirect lines back to the greatest of ballet masters, including Enrico Cecchetti. His Method is one of the most prevalent and perhaps misunderstood styles in classical ballet. Much like Graham technique in modern dance, most of what you find is really "Graham-based" training or "Cecchetti-based" training. By going through this program, the method and syllabus are coming straight from the horse's mouth–that is–the Cecchetti Council of America. Most dancers (especially American dancers) are trained in ambiguous combinations of techniques that generally come from whatever their teachers learned from their teachers. The fabulous thing about this program is that there is no ambiguity. There are answers for everything, no shades of gray, and very little room for interpretation. Since some of the greatest dancers in history passed through Cecchetti's own hands, he was obviously doing something right. So from my perspective, if you're going to train your students in the Cecchetti Method, why not go all the way, teach the syllabus, and send your dancers for examinations to be recognized and endorsed by the Council?
What I'll Take and What I'll Discard:
For my own purposes, I am not in a position to teach syllabus classes, nor do I have any direct say over the curriculum of other teachers in my program. That said, there are things that I can take from this experience that benefit me as a teacher and choreographer, such as the phenomenal attention to detail and anatomical harmony of the Method. I'm not sure that Enrico Cecchetti exactly knew how the femur rotates in the acetabulum, but he studied the movement of the body and made very deliberate technical choices based on his observations. What I love about this method is that the exercises are perfectly tailored to be sequential in both warming the body and as a preparation for future steps. I get so nervous that my class isn't going to warm someone up properly and put them at risk for injury, and this program has given me a lot more consciousness and confidence with regard to sequence and selection of exercises.
The unfortunate truth about the graded syllabi is that Cecchetti himself didn't make them up. In fact, he never taught student-aged dancers. The meat and potatoes of his work are contained in the seven advanced lesson plans he established at the Ballet Russes. The seven grades were devised by the Cecchetti Council of America who make up the presiding body over the content and preservation of the Method. I was a bit disappointed to hear this and curious to know if syllabi are different in other countries that participate in training students in the Cecchetti Method and have Councils of their own.
Continuing Education For Dance Teachers
There aren't a lot of options for continuing education in dance. Dance teachers, in particular, have limited choices in graduate school programs, and there is no overriding governing body in charge of training teachers to ensure the highest quality in dance education. For teachers especially interested in ballet, this program has a lot to offer. Whether you are searching for some guiding principles and a fundamental technique to draw from or looking to validate and supplement your own ideas and teaching practices, this program is a relatively affordable and beneficial process.
More than anything else, it is a humbling and emotional experience to perform the same exercises to the same music that were being performed 150 years ago in the greatest of theatres by the greatest of dancers of all time. That feeling is the essence of my love for dance and why dance matters to me most–not the costumes, or the stage, or the accolades and applause, but the simple act of bringing music to life through movement and playing a minuscule part of the rich and glorious lineage of dancers. Thanks, Wendy.
* True story, not just for literary effect.
** For those of you who DO care, the toe leads both up and down the supporting leg and draws a diagonal line from fifth position to the notch at the side of the knee. The foot does not stop in cou de pied because doing so causes the foot to sickle as it closes to fifth.
Interested in the Cecchetti Method? Check out their website and search for the committee in your specific region. Communication tends to be a bit antiquated, so you are best off making phone calls to the members in your region to seek out a coach to train you.  Examiners visit each region approximately twice per year.
Kindly follow, like or share:
Lauren Warnecke is a freelance writer and editor, focused on dance and cultural criticism in Chicago and across the Midwest. Lauren is the dance critic for the Chicago Tribune, editor of See Chicago Dance, and founder/editor of Art Intercepts, with bylines in Chicago Magazine, Milwaukee Magazine, St. Louis Magazine and Dance Media publications, among others. Holding degrees in dance and kinesiology, Lauren is an instructor of dance and exercise science at Loyola University Chicago. Read Lauren's posts.