Melanie Doskocil's final entry for Ballet's Un-X-pected Lesson Files this year. Enjoy!
I looked over the group of 5 and 6-year-old budding ballet students.
The girls were all clad in their little yellow and black stripped leotards, little yellow and black tutus, wings, head pieces with cute bouncy antennae. The boys in their striking bug costumes with jet black bodies and iridescent green wings.
I had a can of good old Super Final Net in my hands and wandered amongst them, spraying a wisp of hair here, a clump of bangs there. I checked ears and wrists and fingers for forgotten jewelry, tucked loose draw strings into leather ballet slippers, clipped threads and checked hands for no-no nail polish and pesky pen doodles.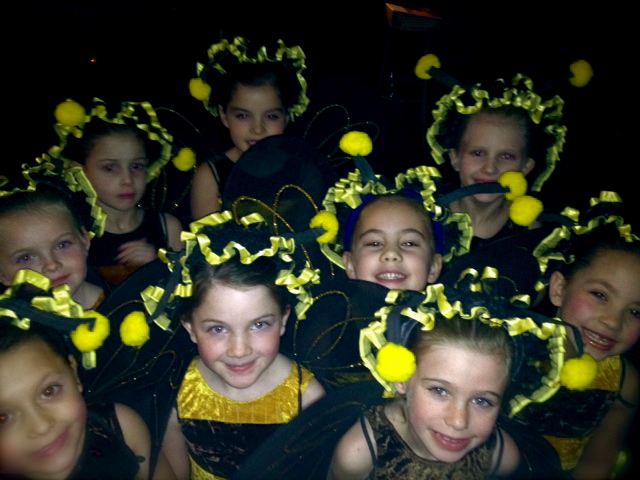 As I was grabbing a few bobby pins to tackle a loose bun, one of the guest chaperones whispered loudly to another,
"I don't know why she bothers; they are only on the stage for about a minute."
I turned to the kids and said, "OK, Bees and Bugs, are you ready to go dance with your Flower in the Nutcracker?"
One tiny ballerina said to me, "I feel like a fairy princess!"
Then I turned to the parent and said, "THAT's why I bother."
Many families are inducted into the ritual of ballet performance during The Nutcracker.
There are strange rules to follow [Read more…] about This Is Why I Bother