Today's guest article is by Dorothy Gunther Pugh. As Artistic Director of Ballet Memphis, Ms. Pugh is one of only a handful of women at the helm of ballet companies in the United States, where leadership roles (particularly for large budget organizations) are primarily filled by men. She often speaks on the role of women in leadership in the arts, encouraging discussion on the benefits of creating an equal place at the dance table for all who have a vision to lead and create. This dialog is at the core of her contribution here at Dance Advantage and we hope that the points and questions raised will be a jumping off point for your thoughts and comments.

Female dance teachers: Why so many and what is their contribution?
Little girls all across America get sent to dance schools, most often at tender young ages. Many are sent to ballet schools. Wherever they go, the figure in front of them as their teacher is likely to be a woman. In the world I know best, which is the ballet world, if they go on to an open audition to try and find a job in a professional ballet company, most auditionees will be young women. If they are some of the few to find work in this ballet world, the artistic directors, choreographers and even more of the critics are most likely to be men.
Many reasons exist for these lopsided gender numbers, but one stands out: There are so few male ballet students in our country, and it is easier for them to find professional jobs. They are more desired because they are more difficult to find. This can lead to an array of preferential treatment practices, starting with free training.
What are the traditional roles of women in ballet? How are these significant?
The traditional repertoire of classical ballets most often calls for a corps of women, not men. One of the corps' most important purposes is to support the action of the principals as the narrative is forwarded. In essence, these corps women are supporting community, or supporting other principals who are making the decisions, actions and directing the narrative.
This leads me to an emerging hypothesis about the ballet world, and actually it is at work in our larger world in many places. One of women's most important roles has been and continues to be to support community. (Remember my classical ballet corps reference?) This translates into a world view of cultural roles too. While few people would agree with how important this is, it still seems too often translated by our culture that this type of community focus is not worth as much in the marketplace (think teachers, social workers and nurses) as those roles historically taken by male leaders.
The role of a woman in a traditional ballet often is one who needs a prince to save her, a kiss to break a magic spell, etc. But she also tends to be strong and virtuous in character. If this strength is owned and understood, a more equal partnership in the pas de deux can be sensed and shared relationships become possible. At the same time, when a woman is placed on a pedestal as the ballerina, she may be seen as untouchable, unknowable–and can become a prisoner of this "worship" while others around her who are presumably stronger do the "real" work, like heavy lifting, and make the "real" decisions.
Are we training young women for leadership roles?

Choosing the right dance school for your child, boy or girl, takes time and diligence. In addition to checking out the prospective dance teacher's knowledge of dance techniques, anatomy and kinesiology, I urge you to have a meeting with the school principal or school owner and ask questions about what she teaches and why. What kind of atmosphere is in the class? Young children need structure and ways of acquiring self-discipline, but they also need to learn that they are individuals worthy of having experiences that help them explore their capacities for expression and engagement in the world they know and the world they imagine.
Determine if there is a sense that they are being taught a vocabulary, a new language that will grow and transform them as they make their choices in life. And why not find out if the school's leadership values the individual's service to others? Is there a sense of setting the dancer "above others" or reminding him or her of the honor and responsibility that comes with talent, of sharing one's gift with others to enrich lives? If they are being molded into some sort of Kewpie doll to become a cog in a company machine, and not a respected artist working in a group propelling something wonderful forward on the stage and in a community, then I would look for someplace else.
Do we acknowledge the voice of female choreographers and dancers?

Our culture has made real strides in fairness to women and racial minorities. These struggles often have come at great price to many heroic people overcoming enormous barriers. I worry that we face a danger in our current frantic, dispersed age of needing simplicity so badly that we become simpleminded and may not find enough will to move forward in the steps that have been laid.
I have a friend who was a principal dancer in a major U.S. ballet company, and she also danced with two of the nation's most respected modern troupes. She currently is getting a master's degree at an Ivy league university, and has in effect, begun their first dance program. She has a similar male counterpart who gets press constantly, while she is rarely called for an interview.
I have another female colleague who also was a principal dancer at a major U.S. ballet company and who is one of the very few women whose choreography is in the repertories of some of the largest U.S. ballet companies. She is also busy raising two children, and her decidedly feminine, singular viewpoint in her work is, in my opinion, not appreciated by many in our field making the decisions about choreographic and monetary awards, and by the male gaze of many critics.
When I see her work, I know how aware she is of others, even unconsciously. Her empathy is palpable; her understanding of the emotional connections among people is always manifested in her work, and has made many women in our audiences cry because of the depths she has touched in them. I often wonder if these women in the audience simply are not used to an artistic honoring of some deep essence in their being, and are markedly affected.
We OR me? Or we AND me?
Neither one of these women seem to have that "natural-born" instinct to self-promote any more than I do. In fact, we've discussed how when we try and put ourselves forward for merit, we not only feel guilty but we sense a push back from others in the conversation.
I would say that all three of us have at the core of our work ethic encouraging others' growth, success and voice. But we also all watch the "fighters" gathering the first glance, being heard by both ears instead of one. Somehow, I wish that this nurturing, supportive way of women, and any men who also are this way, could become a greater part of the consciousness in our industry, and in choosing what we value and how we show that value.
If, first and foremost, we are choosing to move a collective forward rather than our own personal careers, it may mean that collections of people need to be valued more. We also could benefit from understanding and appreciating that people who are advancing others make it possible for countless individuals to succeed.
There is something about sharing lives, ideas and power that provide needed security for others' lives and success. This can be balanced with those who have an individual need to win, have power and have recognition. There is room for both, within us and out in the world.
In our American democracy, we all matter, women and men, children and the elderly, the strong and the weak, the singular and the plural. Harmony takes vigilance, skill, practice and the hard work of discernment—much like achieving harmony and advancement in the world of ballet.
It may not be simple, but I'm convinced it will lead to simply beautiful results.
Artistic Director Dorothy Gunther Pugh founded Ballet Memphis in 1986 with two dancers and a budget of $75,000. Now in its 24th season, Ballet Memphis employs 18 professional dancers and operates with a $3.2 million budget. Offering production and training of the highest caliber, Ballet Memphis also partners with artists from around the globe for collaborative and original works. The company performs around the country, including a recent appearance at The Kennedy Center in Washington, D.C., and has received grants and high praise from many organizations including the Ford Foundation, the Andrew W. Mellon Foundation and the National Dance Project. The combined programs of Ballet Memphis–dance company, Ballet Memphis School, educational enrichment and the Pilates Centre–serve more than 75,000 people each year. For more information, visit www.balletmemphis.org
| | |
| --- | --- |
| | Ballet Memphis' upcoming show, AbunDANCE: Where the Girls Are 2, is the fourth installment in the company's acclaimed AbunDANCE series, celebrating new ways to look at the world around us. In past seasons, AbunDANCE has taken fans on a journey through religion, art, and music; this season's chapter celebrates the influential roles women play in society with four works inspired by or created by women: Julia Adam's The Awakening, Jane Comfort's I Will Follow Him: A Brief History, Damien Patterson's Four Women, and Emily Coates' and Lacina Coulibaly's Wherever We Are. The show runs from February 19-27, 2011 at Playhouse on the Square in Memphis, Tenn. |
Your turn!
You'll notice that each heading above is a question. Dorothy Gunther Pugh provides her thoughts on each of these topics but let's look at the questions again:
Female dance teachers: Why so many and what is their contribution?
What are the traditional roles of women in ballet? How are these significant?
Are we training young women for leadership roles?
Do we acknowledge the voice of female choreographers and dancers?
How would YOU respond to these queries? How does your perspective differ from Ms. Pugh's? What points resonated with you? And the big question: HOW do we give young women access to leadership roles and encourage them to look beyond the corps as their careers progress?
Kindly follow, like or share: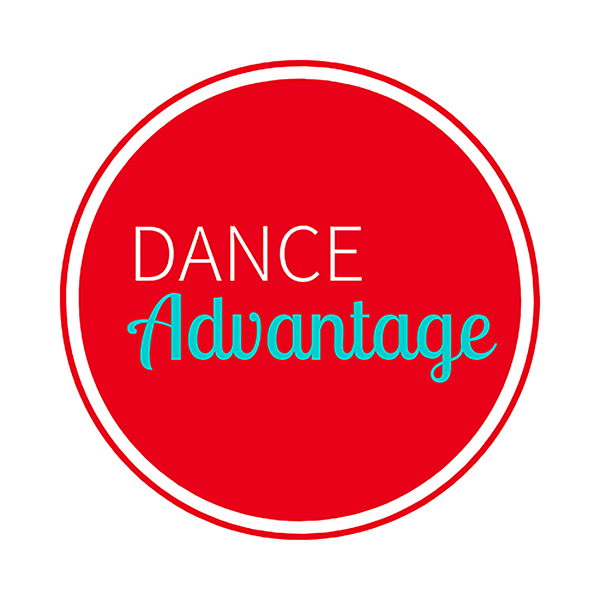 Dance Advantage welcomes guest posts from other dance teachers, students, parents, professionals, or those knowledgeable in related fields. If you are interested in having your article published at Dance Advantage, please see the following info on submitting a guest post. Read posts from guest contributors.