As I pulled my pink tights and black chiffon skirt out of the back of my sock drawer, I wondered: Why, exactly, am I still doing this?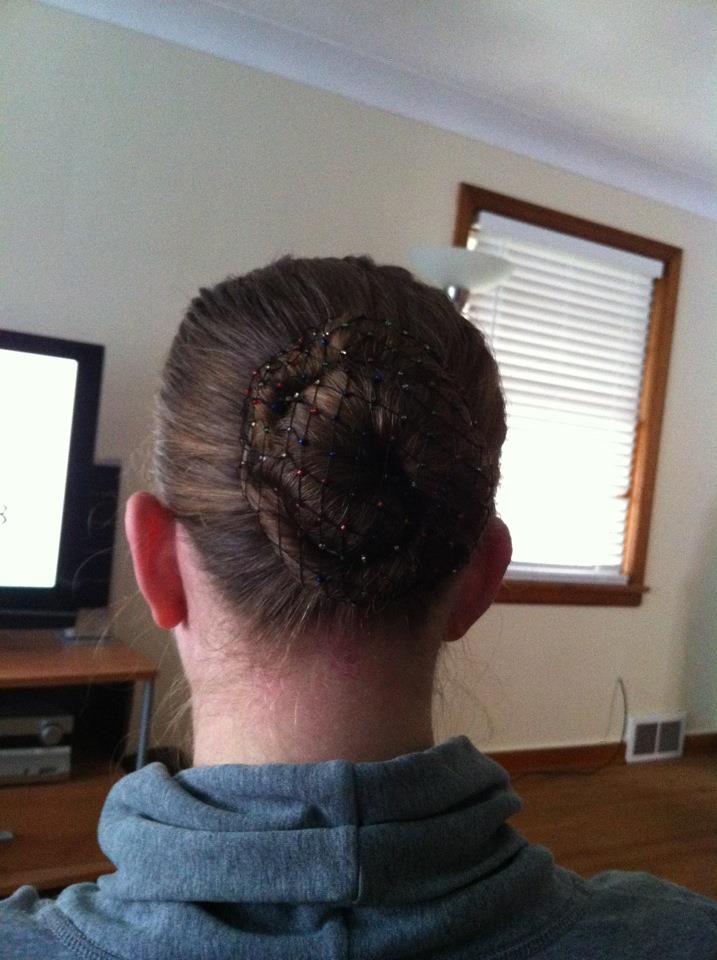 The first post I wrote as a columnist at Dance Advantage was a reflective look at my Grade I Cecchetti teacher's exam.
Nearly two years later, last month marked my completion of Grade III.
Disclosure: Normally an informative writer, citing evidence and pulling from research to form my opinions, this month, I'm writing from a purely biased, editorial place.
My colleagues going through the program with me are actively teaching ballet, and learning the Cecchetti Method translates directly to professional advancement for them since they teach at a studio active in the Council.  For me, it's been more about getting a weekly ballet class, keeping my "ballet brain" alive even though I'm not actively teaching ballet… and geeking out over fancy bun covers like this one.
Why Cecchetti?
Aside from the fact that I don't have a legitimate professional reason to be pursuing the Cecchetti teacher's certificates, there's the whole humiliation of the exam process to contend with as well.
Standing in front of the Council's elite in pink tights being berated about the quality of my developpés and position of my arms in 2nd position, explaining minutia like "so does the leg pass to the side of the knee when closing from a releve devant or does it pass to the back without stopping at the knee and go directly down to 5th?"**
…not my first idea of how to spend a Sunday afternoon.
So, why do I do it?
If I reflect on the real reasons why I've continued with the Cecchetti Method, I guess I'd have to skip the part before the exam, and a lot of the during the exam, and focus on the feeling you get AFTER the exam.
If you can put aside the demeaning sarcasm, the under-their-breath criticisms, and the flat out intimidation of the examiners, you come out of the exam a better dancer and a better teacher, with a fairly deep appreciation for Ballet and the extent of analysis the Method has undergone.
Why? Cecchetti.
Speaking of a deep appreciation for ballet, going through this method of ballet gives me answers to questions that, before, I knew the answers to but didn't know why.
Much to our dismay, teachers, just as parents, sometimes find ourselves saying "Why? Because I said so!" to our students.  That's not to say that "Because Cecchetti said so" is such a great answer either….
My point is, there is such an irritatingly fine-toothed comb taken to the dancers and teachers of this Method, and there is such thought and rationale behind every ambiguity you might come across in a ballet class that topics such as springing or pressing in a pirouette, the position of the foot in cou-de-pied, and the push off of a pas de chat are (I flatter myself) easily explained, and without exception (excepting, of course, the occasional exception).
You see, in the Cecchetti Method, there is room for discussion, but there is no room for debate.
This is simultaneously awesome and annoying.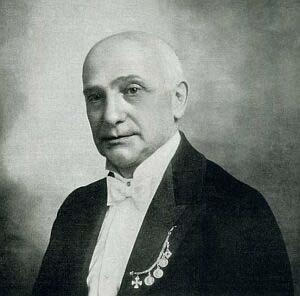 I can only hope that Cecchetti's Method is being expressed and administered in the way that he would choose.
Perhaps most importantly, this program reminds me how important it is to have something codified for all dancers to draw from.
It makes me confident that I can walk into any ballet class, anywhere in the world, and know exactly what to do. More and more, teachers are communicating through sound effects, demonstration, and making up the names of steps. While "boom chocka chocka" often works well to communicate steps in modern class, teachers need to be able to articulate what they want through more than demonstration.
As my coach, Bea Rashid, put it: "I could teach ballet forever" because I'm confident I could sit in a chair and get exactly what I want out of the students with my words.
I think that the impact of the Cecchetti Method on me and my career largely remain to be seen. While it's not something that feels especially useful or progressive right now, I can't say that there is no point in doing it.
The inherent value seems to lie in the way that it encourages me to think and write about dance in a way that I might not have before.
So until I stop feeling that way about it, I kowtow to you, Mr. Cecchetti.
** Contrary to the answer I gave the examiners, the toe does NOT stop at the knee during this exercise or any pirouette, which the exercise prepares you for.
Have you taken the Cecchetti certification exams? Why?
Tell us about your experience in the comments!
Kindly follow, like or share:
Lauren Warnecke is a freelance writer and editor, focused on dance and cultural criticism in Chicago and across the Midwest. Lauren is the dance critic for the Chicago Tribune, editor of See Chicago Dance, and founder/editor of Art Intercepts, with bylines in Chicago Magazine, Milwaukee Magazine, St. Louis Magazine and Dance Media publications, among others. Holding degrees in dance and kinesiology, Lauren is an instructor of dance and exercise science at Loyola University Chicago. Read Lauren's posts.