The message of Christmas, according to novelist Taylor Caldwell, is that "we are never alone."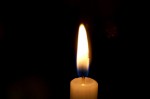 In a short story called My Christmas Miracle, she writes of a low point in her life as a newly single mother, and how her immediate needs were unexpectedly met one Christmas Eve. Through the generosity of others and the aligning of some events, Caldwell concludes that even in the midst of despair, darkness, and doubt, she was never alone. She implies that the God she thought had abandoned her was with her all the time, laying the groundwork for the events surrounding her personal miracle.
There's no doubt that the recent events in Newtown, CT are a somber reminder of the darkness we are privileged enough to keep at bay most days. We may feel abandoned by goodness, light, and love during these times but, as Fred Rogers' mother used to say to him when he was a child, we need only "look for the helpers" to realize that we are never alone. Not at Christmas, not ever.
"When I was a boy and I would see scary things in the news, my mother would say to me, "Look for the helpers. You will always find people who are helping." To this day, especially in times of "disaster," I remember my mother's words and I am always comforted by realizing that there are still so many helpers – so many caring people in this world."
Throughout my life, especially during my own lows, there have been "the helpers." There have also been events, seemingly inconsequential at the time, that later reveal their true significance. Unexpectedly, it's become clear in light of some personal and difficult times this year, that the beginning of Dance Advantage in 2008 was one such event.
I'm not sure I can accurately express how thankful I am that this groundwork was laid and for the many helpers who have come into my life as a result of my association with Dance Advantage and otherwise.
Though I certainly wish that circumstances were very very different, I am also thankful for the perspective that tragedies like the one in Newtown provide.
I pray that despite differences of opinion and reaction, that we are united in our desire and efforts to be a helper; to show love, generosity, and graciousness even in the darkest of times; to be part of someone's miracle.
May your own holiday season be filled with helpers, surprising significance, and miracles big and small.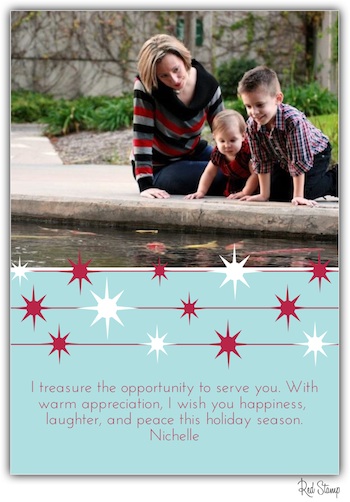 Kindly follow, like or share:
Nichelle Suzanne is a writer specializing in dance and online content. She is also a dance instructor with over 20 years experience teaching in dance studios, community programs, and colleges. She began Dance Advantage in 2008, equipped with a passion for movement education and an intuitive sense that a blog could bring dancers together. As a Houston-based dance writer, Nichelle covers dance performance for Dance Source Houston, Arts+Culture Texas, and other publications. She is a leader in social media within the dance community and has presented on blogging for dance organizations, including Dance/USA. Nichelle provides web consulting and writing services for dancers, dance schools and studios, and those beyond the dance world. Read Nichelle's posts.